Community Connectors Program

---
Supporting leaders in small and mid-sized communities—in and out of government—to repair the damage of divisive infrastructure.
With support from the Robert Wood Johnson Foundation, Smart Growth America in collaboration with Equitable Cities, the New Urban Mobility Alliance, and America Walks have created the Community Connectors program to help advance locally driven projects that will reconnect communities separated or harmed by transportation infrastructure and tap available federal and state funds to support them. 15 teams from small to mid-sized cities have been selected to receive a capacity-building grant to advance these projects.
These projects will receive grants of up to $130,000 to build local capacity to co-design projects alongside impacted communities to advance new transportation infrastructure projects that repair damage from divisive infrastructure. The Community Connectors program will take place over the next two years and features a learning exchange this November in Atlanta, GA and links local leaders to experts and other cities attempting to accomplish similar objectives in reconnecting communities. 
The 2023 Community Connectors Cohort
[Click to expand for project details]
---
Learn about the damage done by divisive infrastructure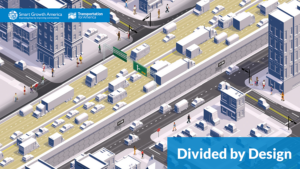 Beginning in the 1950s, highways devastated communities of color and changed our cities forever. But the consequences continue, even as we begin to acknowledge our past mistakes. Why?
Our report, Divided by Design, examines the racist roots of our current transportation system, revealing that flawed thinking continues to haunt our policies and practices. Without a fundamental change to the overall approach to transportation, today's leaders and transportation professionals, no matter their intent, will perpetuate and exacerbate the damage.
To create a better system, we can't settle for small changes. We need a total shift in approach. 
---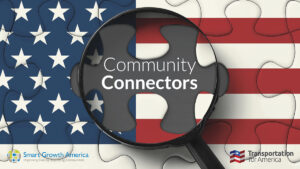 Community Connectors: Free tools for advocates
While only 15 teams/cities will be selected for this program, anyone advancing similar projects can tap Transportation for America's Community Connectors portal of resources. (Transportation for America is a program of Smart Growth America.) Whether trying to stop a divisive, destructive, and unaffordable freeway expansion, steer more resources to transit, or advance a Reconnecting Communities project to remove an old highway or make wide, dangerous arterial roads a little safer for people to cross, the Community Connectors portal decodes the processes, explains common terms, clarifies the important actors, and inspires with helpful real-world stories.
Dig in at t4america.org/community-connectors 
---
Community Connectors program partners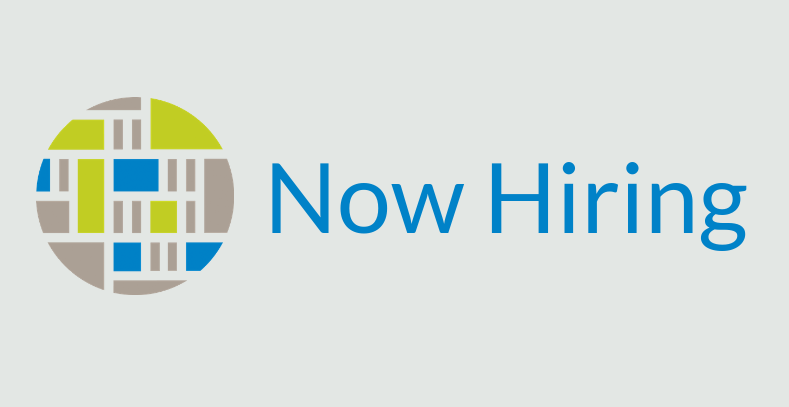 Smart Growth America's Transportation and Thriving Communities Team seeks a motivated individual interested in Complete Streets and the partnerships needed to make policy and systemic change. This position will contribute to the team's Complete Streets policy and advocacy efforts through the management of the National Complete Streets Coalition. To apply, please send a cover letter … Continued
Read More ›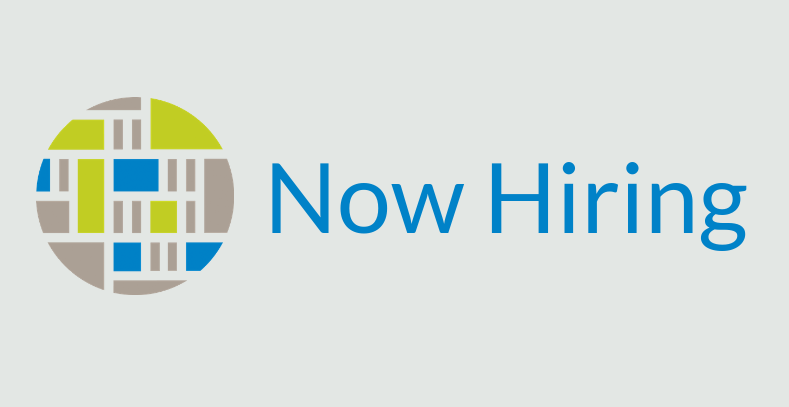 Smart Growth America's Transportation and Thriving Communities Team seeks a motivated individual interested in Complete Streets and the connection between transportation and public health. This position will contribute to the Thriving Communities team's technical assistance, writing, and resource development and will report to the Director of Thriving Communities. To apply, please send a cover letter … Continued
Read More ›