LOCUS, Latin for "place," is a national coalition of real estate developers and investors who advocate for sustainable, equitable, walkable development in America's metropolitan areas.
As a unique advocacy coalition, LOCUS brings together purpose-driven investors and partners to advance and affect smart growth policy and outcomes at the federal, state, and local levels. With unprecedented funding supporting infrastructure and investment in communities nationwide, LOCUS is poised for continued impact in 2022. 
LOCUS enables smart growth development that strengthens community, prosperity, and environmental health by:
Building and engaging a diverse coalition

—driven by the private sector—around

issues of development and mobility;
Advocating for development and mobility policies that catalyze federal, state, and local change;
Providing members with the resources and tools needed to drive change in development and mobility policies in their own communities.
LOCUS' mission also reflects SGA's North Star: we envision a country where no matter where you live, or who you are, you can enjoy living in a place that is healthy, prosperous, and resilient.
Membership
LOCUS offers a unique opportunity for real estate developers and investors to advocate for smart growth and amplify their visibility and influence in policy. United under a common dedication to advancing sustainable, equitable development, LOCUS members share a passion, industry expertise, and experience delivering best-in-class walkable and transit-oriented development projects.
Through education, advocacy initiatives, and network building, LOCUS provides members with critical tools and resources to advance smart growth development in communities across the country. Member benefits include a policy newsletter curated for real estate development professionals, policy analyses, invitations to events and workshops with policymakers, and the opportunity to inform Smart Growth America's overall policy agenda.
Learn more about LOCUS and its membership here.
Thank you to the LOCUS Steering Committee and Leadership Circle!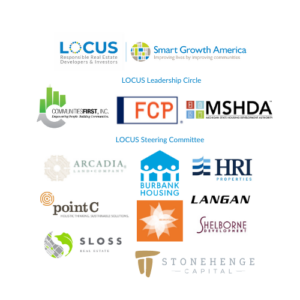 Latin for "place," LOCUS is a national network of real estate developers, investors, and professionals, united to advance equitable, walkable urban development in communities across the country. Together LOCUS members work to increase funding and financing for smart growth development; improve regulations at all levels of government to support smart growth; and change federal programs … Continued
Read More ›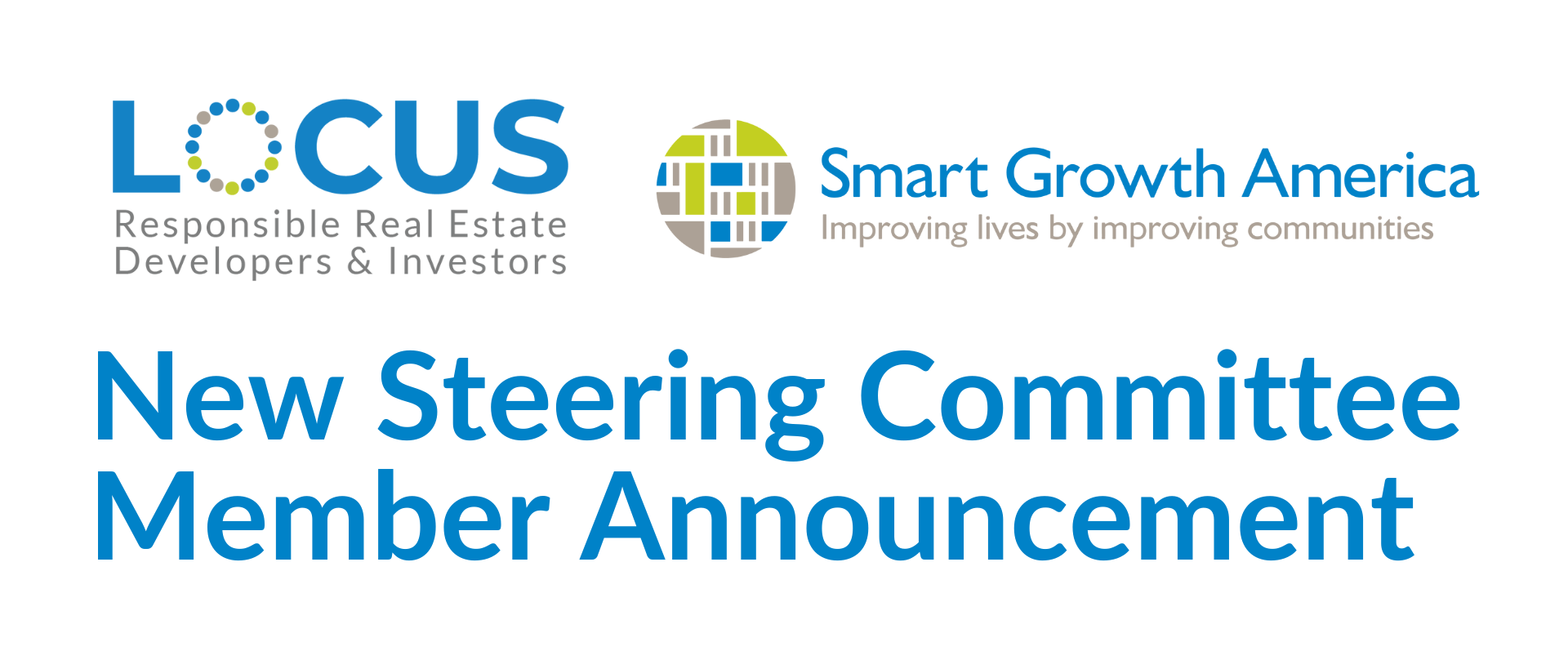 LOCUS, SGA's coalition of real estate developers and investors who advocate for walkable, attainable housing near transit, is excited to announce the addition of three new Steering Committee members! Over the years, LOCUS has achieved many important milestones such as the introduction of the REHAB Act, the publication of the Great Real Estate Reset, and … Continued
Read More ›