National Complete Streets Coalition
Streets are a vital part of livable, attractive communities. Everyone, regardless of age, ability, income, race, or ethnicity, ought to have safe, comfortable, and convenient access to community destinations and public places–whether walking, driving, bicycling, or taking public transportation. But too many of our streets are designed only for speeding cars or creeping traffic jams.
A Complete Streets approach integrates people and place in the planning, design, construction, operation, and maintenance of our transportation networks. This helps to ensure streets are safe for people of all ages and abilities, balance the needs of different modes, and support local land uses, economies, cultures, and natural environments.
The National Complete Streets Coalition, which launched this movement in 2004, promotes the development and implementation of Complete Streets policies and professional practices. To date, over 1325 agencies at the local, regional, and state levels have adopted Complete Streets policies, totaling more than 1400 policies nationwide.
Learn More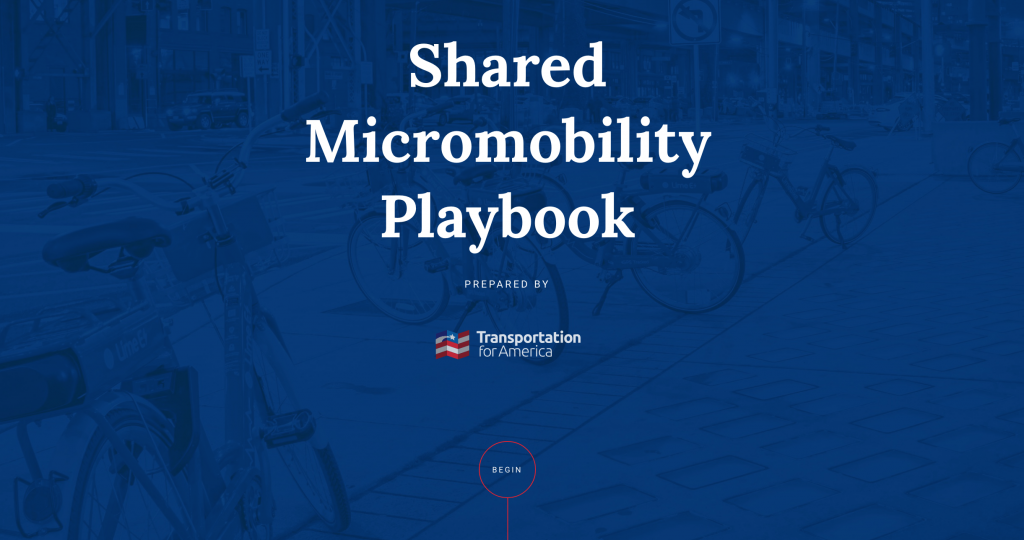 Produced in collaboration with 23 cities, Transportation for America released a new "Playbook" to help cities think about how to best manage shared micromobility services like dockless bikes, electric scooters, and other new technologies that are rapidly being deployed in cities across the country.
Read More ›

This month on Building Better Communities with Transit we are joined by Sean Northup, Deputy Director of the Indianapolis Metropolitan Planning Organization. Sean chats about the Indianapolis Red Line, the first of three BRT routes that will crisscross the region. Those lines and other transit improvements are being funded in part by local, dedicated funding which was won after a long and arduous process, as Sean explains.
Read More ›