National Complete Streets Coalition
Streets are a vital part of livable, attractive communities. Everyone, regardless of age, ability, income, race, or ethnicity, ought to have safe, comfortable, and convenient access to community destinations and public places–whether walking, driving, bicycling, or taking public transportation. But too many of our streets are designed only for speeding cars or creeping traffic jams.
A Complete Streets approach integrates people and place in the planning, design, construction, operation, and maintenance of our transportation networks. This helps to ensure streets are safe for people of all ages and abilities, balance the needs of different modes, and support local land uses, economies, cultures, and natural environments.
The National Complete Streets Coalition, which launched this movement in 2004, promotes the development and implementation of Complete Streets policies and professional practices. To date, over 1325 agencies at the local, regional, and state levels have adopted Complete Streets policies, totaling more than 1400 policies nationwide.
Learn More

How does a city make sure it's ready for investment? A question weighing on many municipal minds is how to organize planning, economic development strategies, and zoning regulations to make it clear to residents, developers, and investors that this is the right place to be. Further, how does a community encourage investment without sacrificing the characteristics that make it an attractive community to its residents?
Read More ›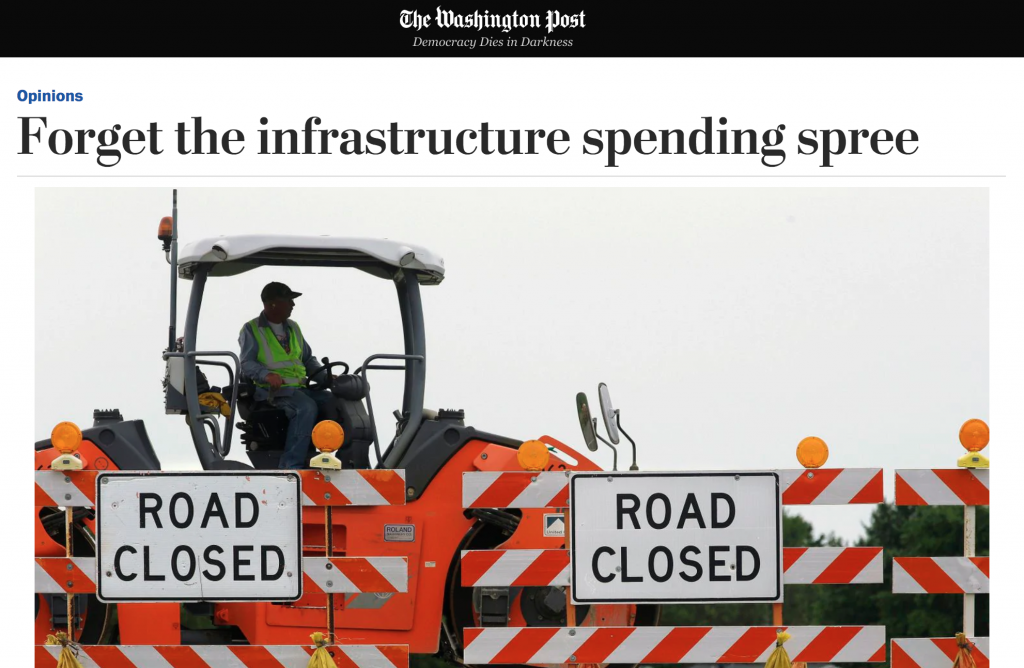 A new opinion piece in the Washington Post from Transportation for America takes a contrarian view of all the talk about money during Infrastructure Week. In short, let's skip a special infrastructure plan and focus on policy; without good policy more spending could actually do more harm than good.
Read More ›