National Complete Streets Coalition
Streets are a vital part of livable, attractive communities. Everyone, regardless of age, ability, income, race, or ethnicity, ought to have safe, comfortable, and convenient access to community destinations and public places–whether walking, driving, bicycling, or taking public transportation. But too many of our streets are designed only for speeding cars or creeping traffic jams.
A Complete Streets approach integrates people and place in the planning, design, construction, operation, and maintenance of our transportation networks. This helps to ensure streets are safe for people of all ages and abilities, balance the needs of different modes, and support local land uses, economies, cultures, and natural environments.
The National Complete Streets Coalition, which launched this movement in 2004, promotes the development and implementation of Complete Streets policies and professional practices. To date, over 1325 agencies at the local, regional, and state levels have adopted Complete Streets policies, totaling more than 1400 policies nationwide.
Learn More

Washington is taking groundbreaking steps few other states have taken to match its transportation investments with statewide policy goals. We helped the state work with stakeholders to answer three key questions: what does economic vitality look like for the state, how does transportation impact the economy, and how do we measure that to guide decisions?
Read More ›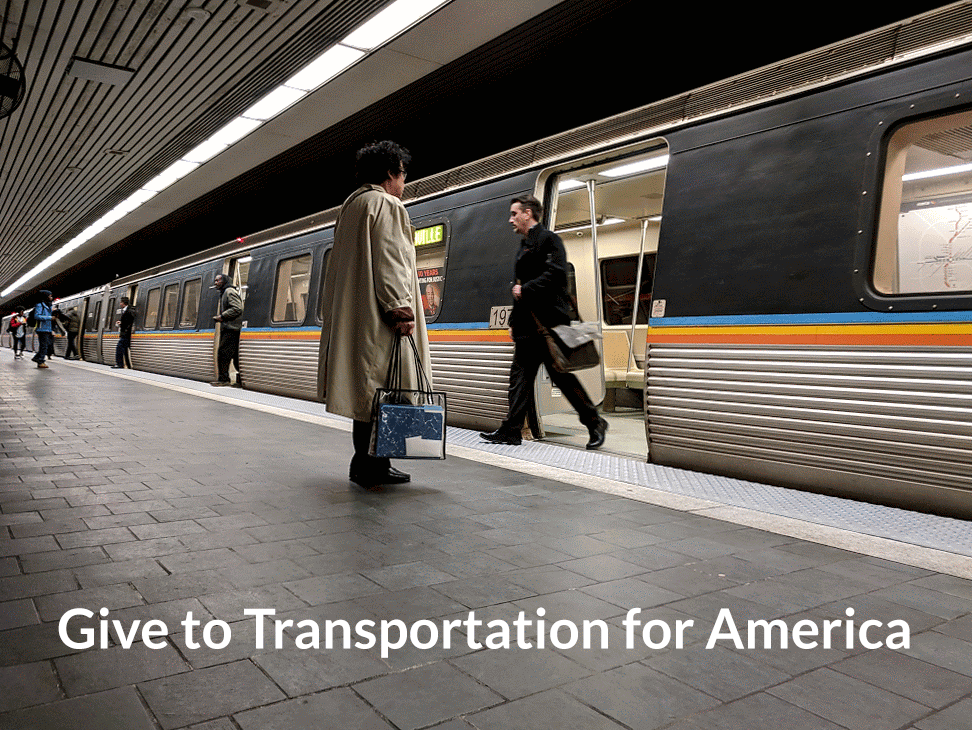 "If Transportation for America doesn't do what they do at the national scale, we would be in trouble at the local level. We count on them to lead at the national level and equip us with the knowledge and expertise to do the same locally."
Read More ›