National Complete Streets Coalition
Streets are a vital part of livable, attractive communities. All people ought to have safe, comfortable, and convenient access to community destinations and public places–whether walking, driving, bicycling, moving actively with assistive devices, or taking public transportation. This is especially true for people who have experienced systemic underinvestment, or whose needs have not been met through a traditional transportation approach, including older adults, people living with disabilities, people who cannot afford or do not have access to a car, and Black, Native, and Hispanic or Latino/a/x communities. Unfortunately, too many of our streets prioritize moving cars at dangerously high speeds without delay over safety for all people who use the street.
A Complete Streets approach integrates people and place in the planning, design, construction, operation, and maintenance of our transportation networks. This helps to ensure streets put safety over speed, balance the needs of different modes, and support local land uses, economies, cultures, and natural environments.
The National Complete Streets Coalition, which launched this movement in 2004, promotes the development and implementation of Complete Streets policies and professional practices.
Learn More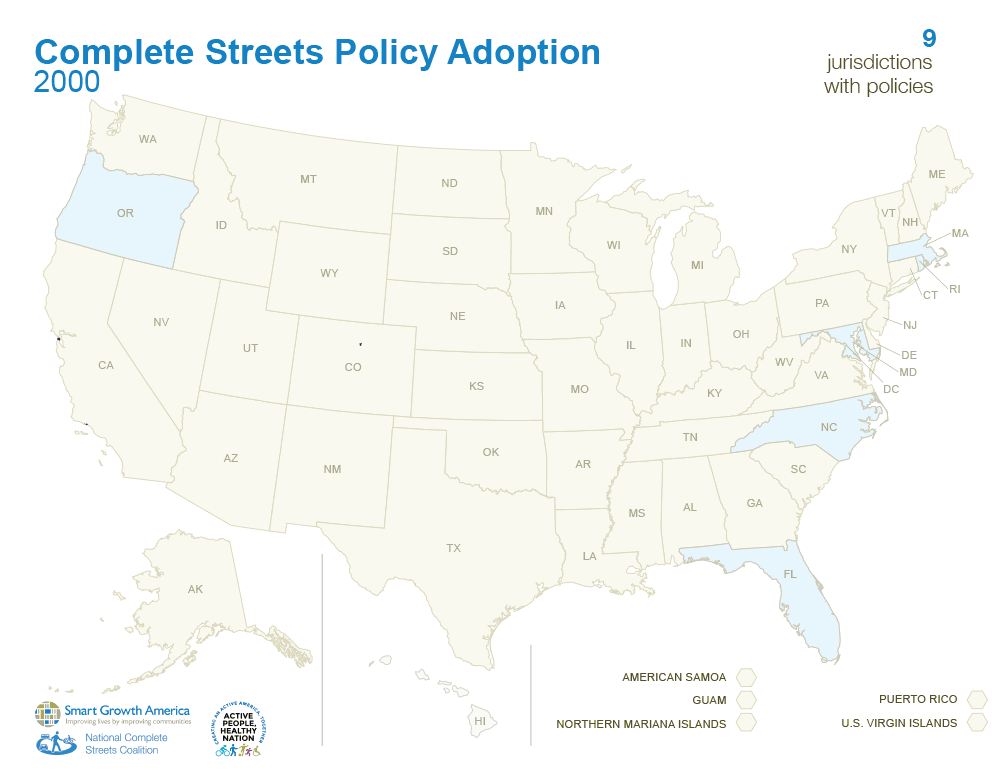 Newly released maps show the rapid rate of Complete Streets policy adoption across the country from 2000 to 2020, showing a crystal clear progression of Complete Streets policies across the country. By the end of 2020, almost 1,600 communities across the country had demonstrated their commitment to providing safe access to destinations for everyone, regardless of age, ability, income, race, ethnicity, or mode of travel. 
Read More ›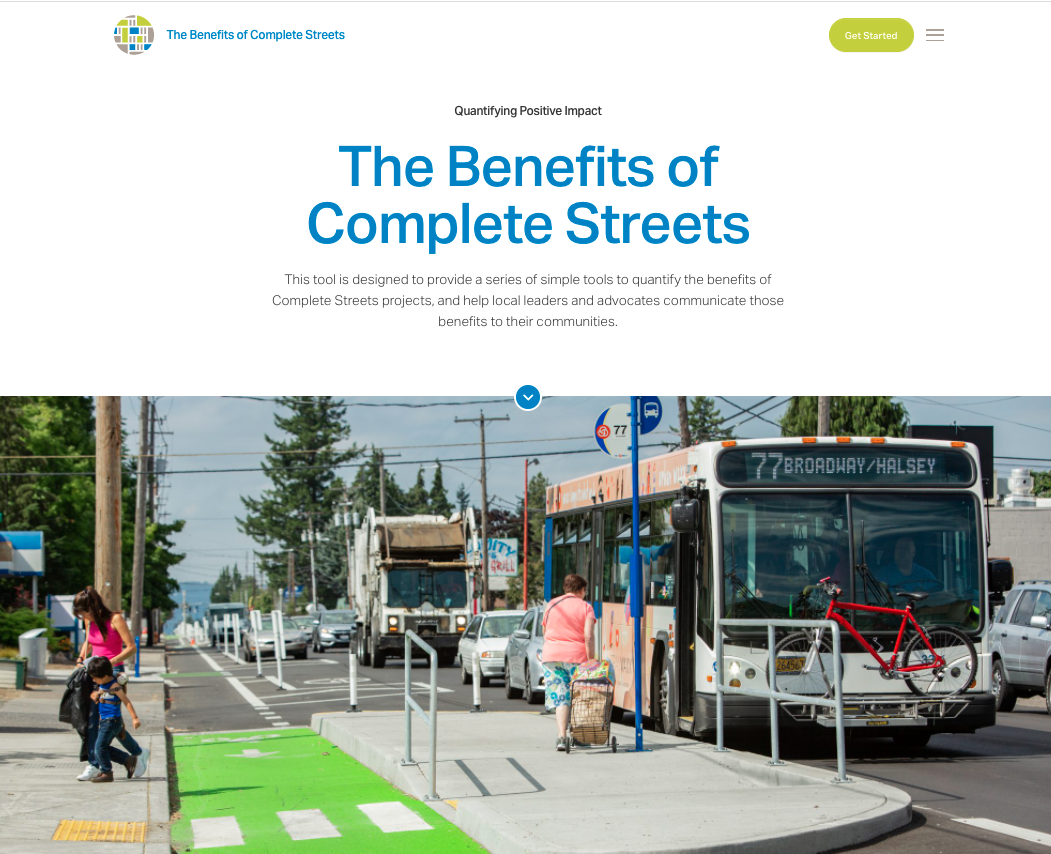 Today, the National Complete Streets Coalition and Smart Growth America are launching a new site to help local communities better model and evaluate the potential benefits of Complete Streets projects—measuring and proving their many economic, health, environmental, equity, and safety benefits—without ever turning over a shovel.
Read More ›