Best Complete Streets Policies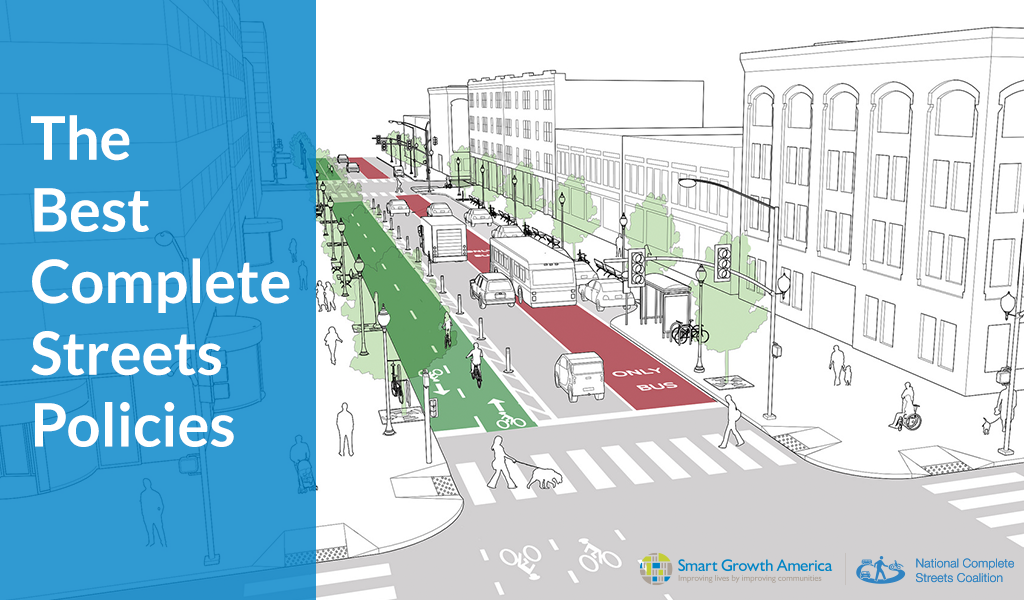 Coming in 2023! An updated version of the Best Complete Streets Policies report
After a brief hiatus in scoring policies, the National Complete Streets Coalition will be releasing a new edition of this report in early 2023 that will score the policies passed from 2019-2022. This report will celebrate the work of communities across the country that are working to make their streets safer, healthier, and more equitable. We are receiving policy submissions through the end of 2022. Information on submitting yours can be found here.
For nearly two decades, Complete Streets policies have been helping places prioritize building safe, accessible, and healthy streets in their communities. In total, over 1,600 Complete Streets policies have been passed in the United States at every level of government, which we track in our policy inventory and atlas.
But every Complete Streets policy is not created equally. To celebrate and lift up the strongest policies in the country as worthy models for other communities to emulate, the National Complete Streets Coalition regularly evaluates and scores policies on a 100-point scale using a standardized set of ten elements. 1
Read more about the ten elements used to evaluate these policies here >>
View older reports
The National Complete Streets Coalition has been evaluating policies for numerous years. You can find the past editions of this report below. 2
Tip: The 2018 report has excellent profiles about five of the highest scoring policies reviewed in that report, with on-the-ground perspectives from some of the local leaders and advocates who were involved in drafting, passing, and implementing each of those five policies. That's a great place to start.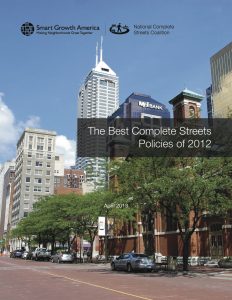 The Best Complete Streets Policies of 2018
The Best Complete Streets Initiative of 2017
The Best Complete Streets Policies of 2016
The Best Complete Streets Policies of 2015
The Best Complete Streets Policies of 2014
The Best Complete Streets Policies of 2013