Your new destination for all things Opportunity Zones 
The National Opportunity Zones Marketplace is a new resource for individuals and organizations interested in working closely on equitable development in Opportunity Zones across the country. Through the Marketplace, Smart Growth America is connecting equitable development projects and businesses with a national network of responsible developers, investors, and local leaders to bring their vision of a healthy, prosperous, and livable place to life.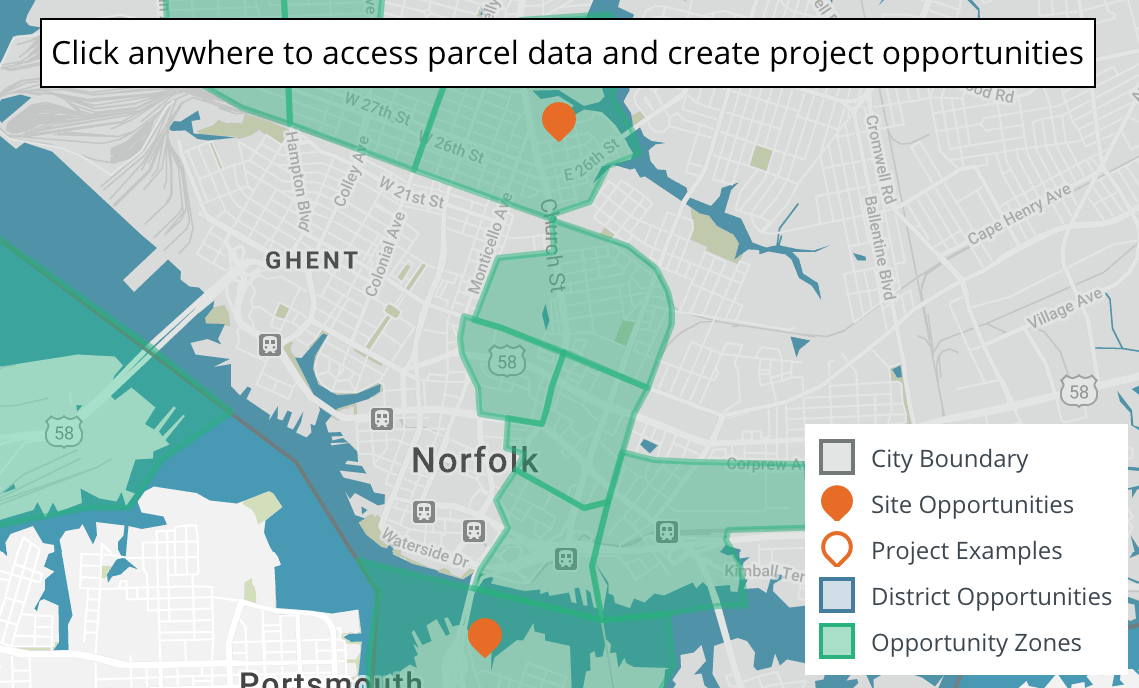 The Marketplace serves dual purposes: 1) it promotes smart growth business and real estate opportunities, and 2) allows anyone to connect with other professionals to share ideas and pursue projects in markets of mutual interest.
Further, the Marketplace is a chance for Opportunity Zone and other equitable development projects that subscribe to Smart Growth America and LOCUS' triple-bottom-line vision to be broadcast to a wide network of social impact developers, investors, and professionals who are looking for projects and for places to park their patient capital.
The National Opportunity Zones Marketplace is powered through OppSites and anyone can create a free profile.
Frequently Asked Questions
More questions? Contact Tola Myczkowska