A Complete Streets approach can help people improve our health, our daily commutes, our local economies, and our communities. How can advocates encourage Complete Streets, and work with engineers and practitioners to get these projects built?
We convened to answer these questions on November 15, 2016 in Sacramento, CA at Street Lights: Illuminating Implementation and Equity in Complete Streets, our first-ever Complete Streets conference. This day-long conference offered a chance for transportation planners and engineers, community, equity, and health advocates, local officials, and Complete Streets practitioners to share ideas, brainstorm solutions, and celebrate the success of the Complete Streets movement nationwide.
Street Lights convened interactive panels and breakout discussions about cutting-edge Complete Streets ideas, practices, and tools. The conference came at an incredibly exciting time, as Congress recently included Complete Streets language in its new federal transportation law and the nation had just recently passed 1,000 Complete Streets policies.
Missed Street Lights? Read the full event recap, view the Flickr album, and check out the media recap.
Coalition Events
Read our blog to learn about the Coalition's past and upcoming events >>

How does a city make sure it's ready for investment? A question weighing on many municipal minds is how to organize planning, economic development strategies, and zoning regulations to make it clear to residents, developers, and investors that this is the right place to be. Further, how does a community encourage investment without sacrificing the characteristics that make it an attractive community to its residents?
Read More ›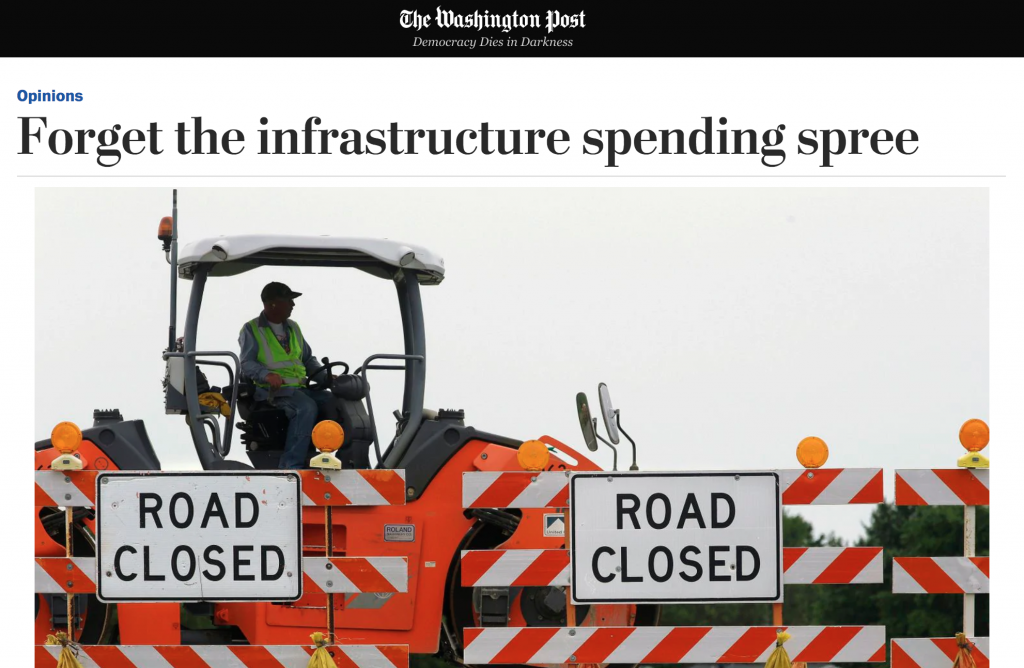 A new opinion piece in the Washington Post from Transportation for America takes a contrarian view of all the talk about money during Infrastructure Week. In short, let's skip a special infrastructure plan and focus on policy; without good policy more spending could actually do more harm than good.
Read More ›