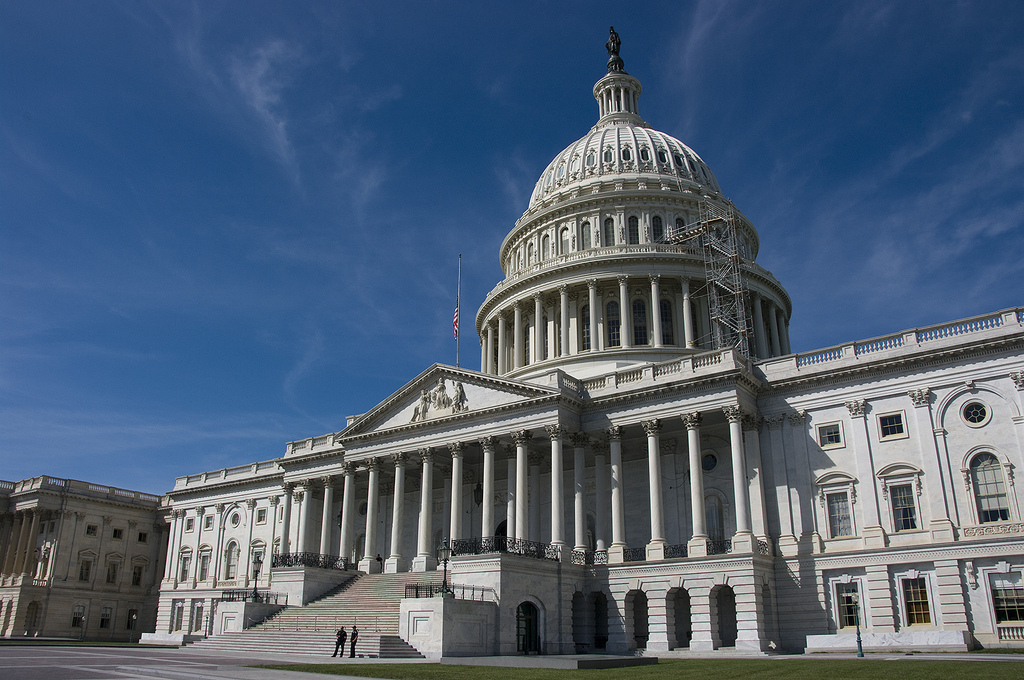 Photo Credit: Reizigerin via Flickr
Last night, President Trump delivered his first State of the Union address. In response, Christopher Coes, Director of LOCUS and Vice President for Real Estate Policy and External Affairs at Smart Growth America, issued the following statement:
"Last night, President Trump called on Congress to draft a bill that creates $1.5 trillion for new infrastructure investment and leverages federal dollars with state and local governments and private sector investment.
LOCUS welcomes President Trump's commitment to rebuilding America's crumbling infrastructure and transportation systems. Nevertheless, we are extremely concerned that the proposed initiative will overlook the recent shift in market demand away from auto-oriented infrastructure investments towards a more balanced, multimodal infrastructure policy and funding framework that supports walkable and transit-oriented development.
As a real estate industry, we are keenly aware that over 54% of Americans are demanding vibrant walkable places. We believe any infrastructure proposal must present a balanced and outcome-based framework that encourages greater private and public capital investment in order to improve existing infrastructure and expand public transportation. This will help localities meet the pent-up demand for walkable urban development in our center cities and transform many distressed, drivable suburbs and rural places into more vibrant and walkable town centers and main streets.
What is most remarkable is that President Trump missed an opportunity to address the need for greater public and private investment in attainable housing and affordable commercial spaces. Today, rising costs—especially in walkable, connected neighborhoods—are pushing home and commercial space prices out of reach for many middle and low-income families and small businesses. This forces many individuals like teachers, firefighters, or blue- and white-collar workers to "drive until they qualify" and displace owner-operated, minority-run businesses that serve and provide jobs to low-income and minority communities.
We believe President Trump and Congress should ensure any infrastructure package includes all the tools and resources needed by local communities to accelerate public and private investment in public infrastructure, attainable housing, and affordable commercial spaces—all key to transforming America's neighborhoods into economically vibrant and inclusive, walkable communities.
We look forward to the administration's official unveiling of its infrastructure plan. LOCUS—representing billions of dollars of responsible real estate development and investment annually—is committed to working with the administration and Congress to ensure that the final infrastructure legislation recognizes the importance of aligning federal policy with the market demand for walkable urban development in America's cities and towns."
###
LOCUS, Latin for "place," is the national coalition of real estate developers and investors who advocate for sustainable, equitable, walkable development in America's metropolitan areas. For additional information visit www.locusdevelopers.org