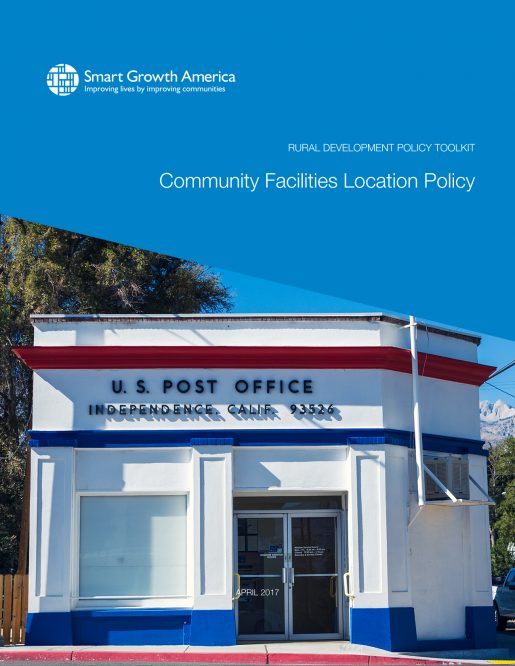 Authors
Publication Date
April 2017
Categories
Resource Type
Upcoming public events - join us!
Community Facilities Location Policy Toolkit
For many small and rural communities, access to essential services such as hospitals, medical clinics, schools, courthouses, childcare centers, and post offices can be limited. These services play a critical role in the daily function, health, prosperity, and viability of communities of all types, and in smaller communities this role can be even more important. Recognizing this, the U.S. Department of Agriculture's Rural Development agency (USDA RD) provides significant funding annually to help communities address gaps in essential services. For a small town, a new facility can be transformative. Often underappreciated, however, is how important the location of these services can be. A Community Facilities Location Policy can help ensure that new facilities, and the money invested to build them, deliver the project's hoped-for benefits.
This toolkit provides an overview of Community Facility Location Policies, and how communities can create and implement them. It also includes a case study of this type of policy in action, as well as a model policy that rural communities can use to create a Community Facility Location Policy of their own.