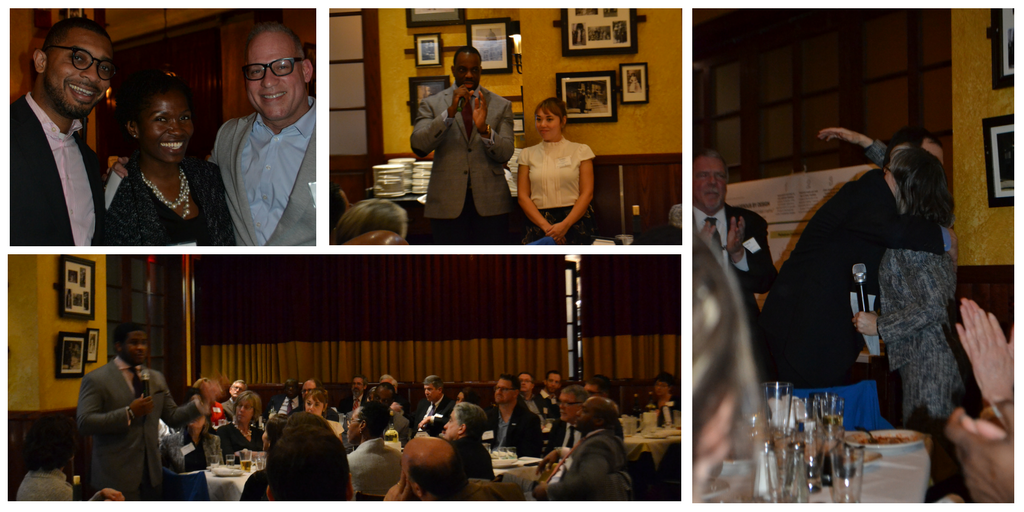 Last week during the 2018 Transportation Research Board meeting, the National Complete Streets Coalition hosted the Eighth Annual Complete Streets Dinner in Washington DC. We were joined by over 70 Complete Streets partners, advocates, supporters and friends who came together to share a meal, get to know each other, and celebrate the Coalition's 2017 milestones.
The evening began with Geoff Anderson, president and CEO of Smart Growth America, and Rich Weaver, the Director of Planning, Policy, and Sustainability at the American Public Transportation Association and chair of the Coalition's steering committee, who welcomed the group and thanked the Coalition's partners and dinner sponsors, MIG|SVR and the National Association of Realtors.
Emiko Atherton, director of the Coalition spoke next and gave an overview of the Coalition's 2017 accomplishments, including the launch of a new policy framework and the adoption of over 1,300 policies nationwide. She then gave a heartfelt introduction to both of our speakers for the night, Toks Omishakin, the Assistant Commissioner and Chief of Environment and Planning at the Tennessee Department of Transportation, and Keith Benjamin, the Director of Traffic and Transportation for the City of Charleston who both centered their remarks on equity and implementation.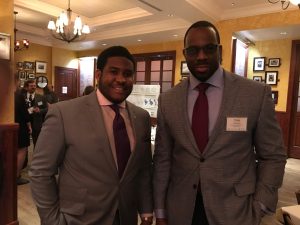 Omishakin grabbed the attention of everyone in the room by focusing on a set of three key numbers—10, 13, and 160. The number 10 refers to the 25 percent of American workers who make $10 an hour or less. 13 is the number of people who die while walking everyday in the US. 160 is the number of Tennessee households (in thousands) that don't own a car. These numbers and his words demonstrated how equity isn't, and can't be, just another buzzword. Equity needs to be at the heart of Complete Streets; we need to be intentional about equity every day by enacting strong policies and regulations, and putting more funding behind Complete Streets initiatives.
Our second speaker, Keith Benjamin, shared the inspiring story of Esau Jenkins, a community organizer, advocate, and businessman from mid-1900s Charleston, South Carolina. Esau and his wife, Janie, recognized a gap in their segregated transportation system and decided to fix it. They purchased buses that would bring children to school and workers to jobs in predominantly black parts of Charleston that weren't served by existing transit. Benjamin used the Jenkins' story to remind us that gaps between access and opportunity breed privilege. It's our responsibility to remember this story and ensure that we address both access and equity within Complete Streets work.  
The night concluded with a presentation of a National Complete Streets Coalition award to Geoff Anderson for his lasting leadership and contributions to the Complete Streets movement.
Thank you to everyone who attended the event and who have helped push Complete Streets forward this past year. We're grateful you are a part of this movement with us and we hope you'll all join us next year at the Ninth Annual Complete Streets Dinner.