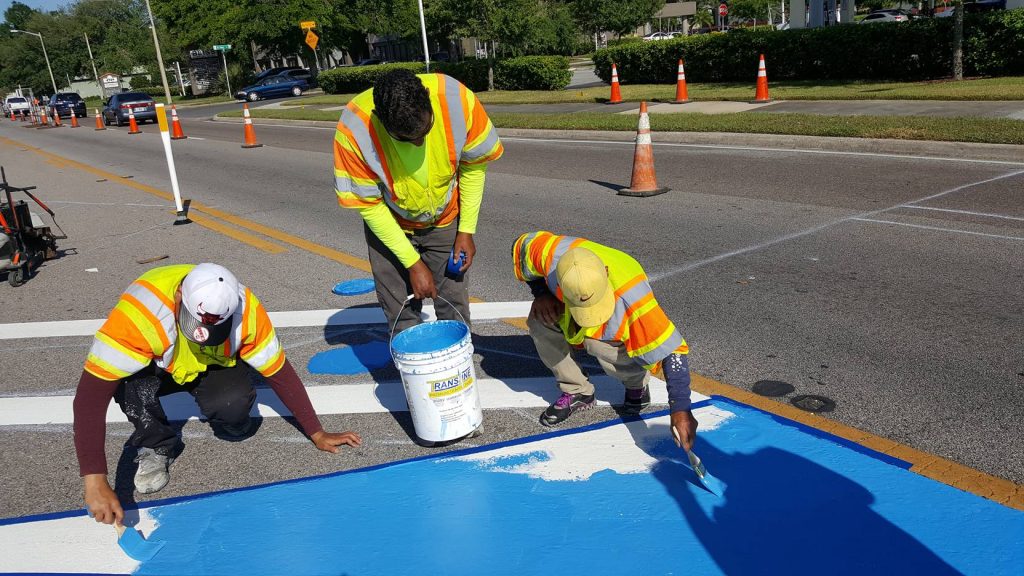 Painting a new mid-block crossing for Orlando, FL's demonstration project on Curry Ford
Through the Safe Streets Academy, a first of its kind technical assistance program funded by the Road to Zero Coalition, the National Complete Streets Coalition has been working with three cities to build skills in safer street design, tactical urbanism, and community engagement. After our second workshop, the teams from Lexington, KY; South Bend, IN; and Orlando, FL applied these skills with on-the-ground demonstration projects that test techniques to slow down driving speeds and make their streets safer places for people.
This February, the inaugural class of the Safe Streets Academy reunited in Lexington, KY for our second workshop. The workshop built on the lessons learned from our first in-person meeting in Orlando last November. We focused on skills to help the teams get the word out about their demonstration projects, including public engagement, measuring performance, and storytelling.
Today we hosted @completestreets! Complete Streets aims to make sure roads are safer and more accessible for everyone. In the process, they are creating better communities for people to live, play, work, and shop. #GoLextran pic.twitter.com/kq8Z9vDZKJ

— Lextran (@Lextran) February 8, 2018
On the first day of our workshop, the teams listed all the different neighborhood associations and local businesses that their demonstration projects will impact then brainstormed strategies to get these groups involved in guiding the vision for the projects. They also spent some time planning community events to help people understand and experience how the projects will make their communities safer.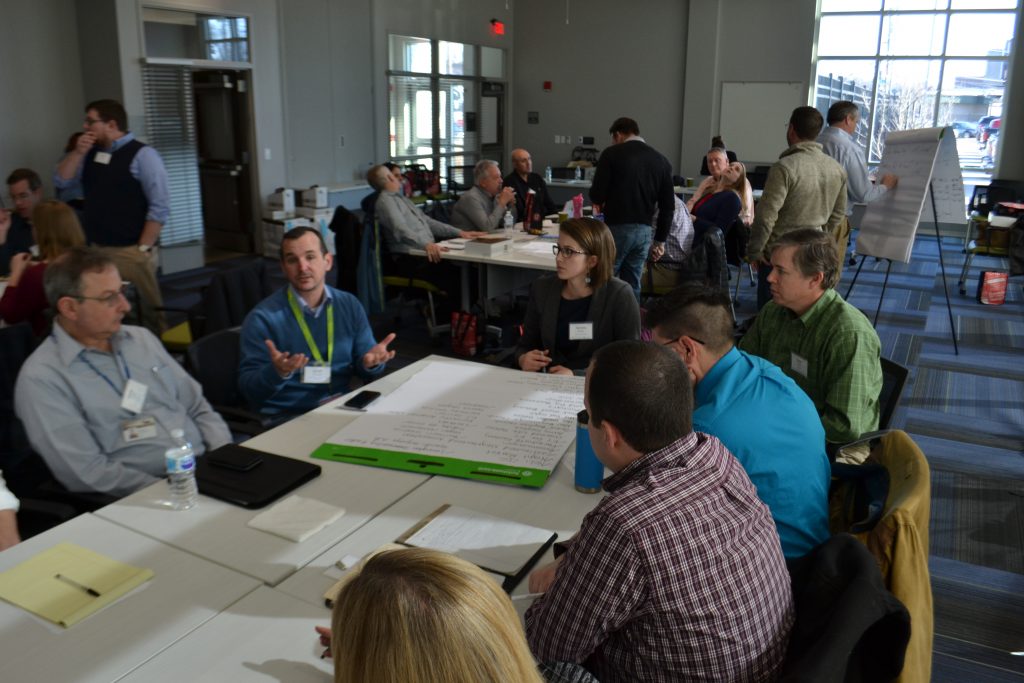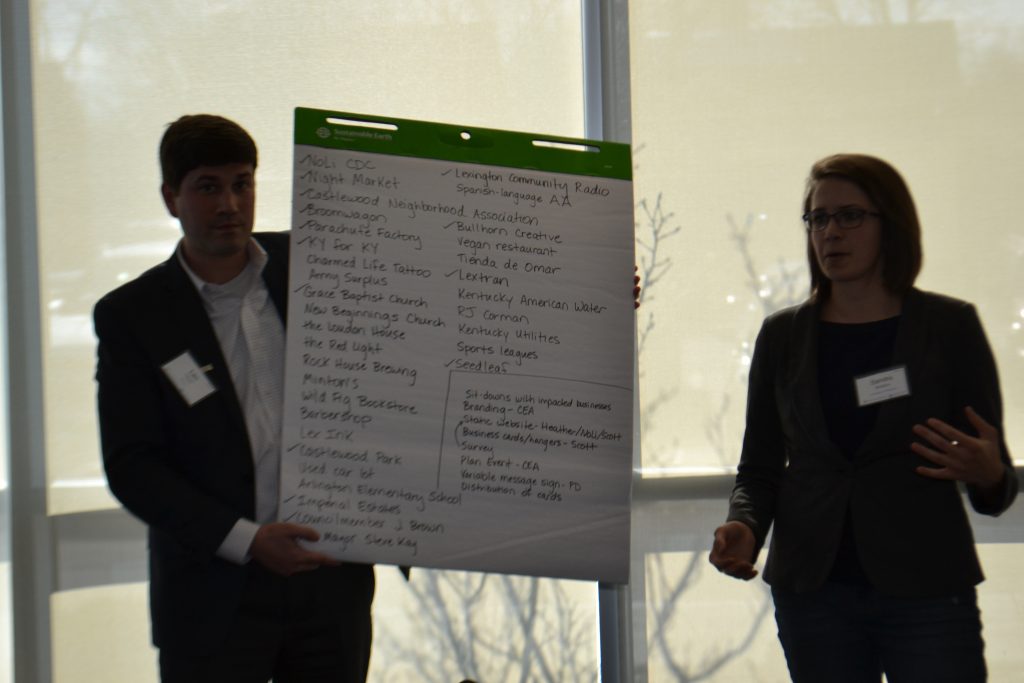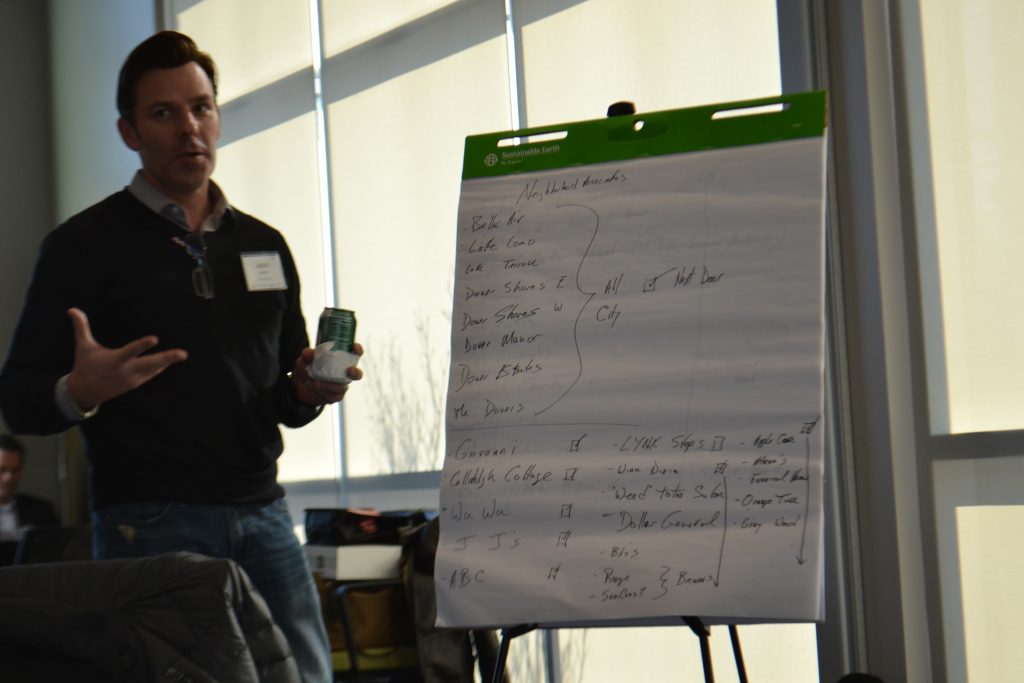 The team from Orlando put these skills to use on April 14 when they held a Community Bike & Pedestrian Safety Fair to teach people about the temporary safety improvements on Curry Ford Road. Local businesses set up tables at the fair, and the city offered helmet fittings and encouraged people to explore their demonstration project: a road diet that reduced travel lanes, introduced protected bike lanes, and added a new mid-block crossing with a pedestrian refuge. Learn more about the project and how local business owners are responding with this report from WESH Orlando.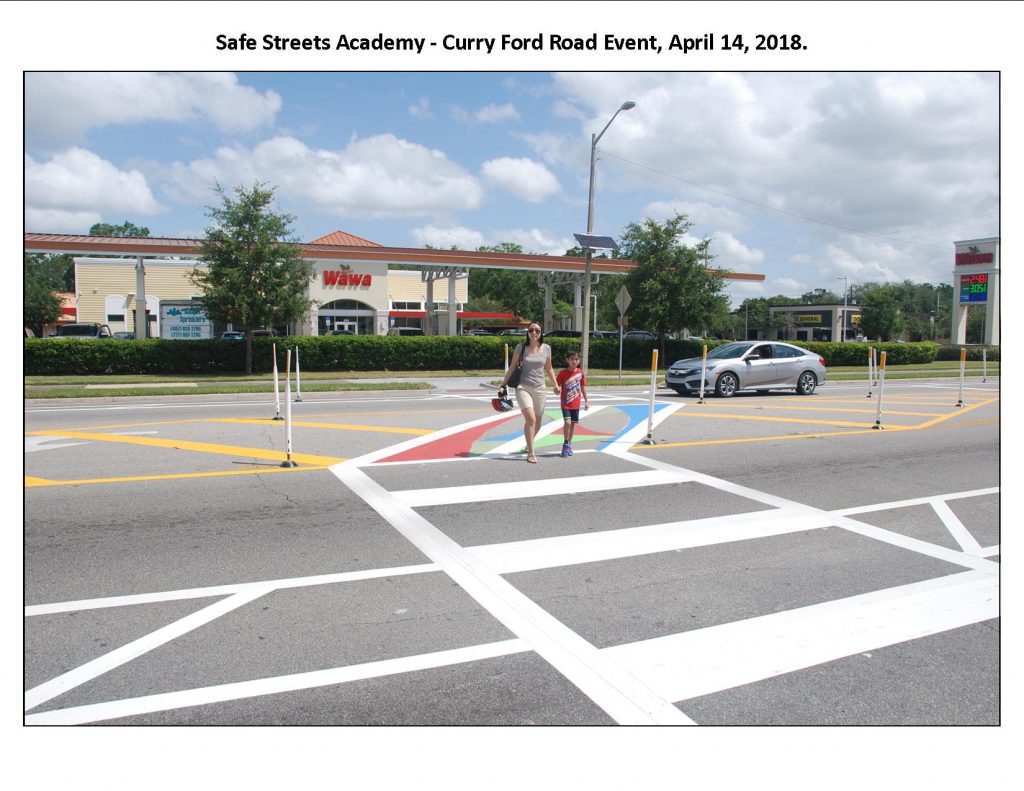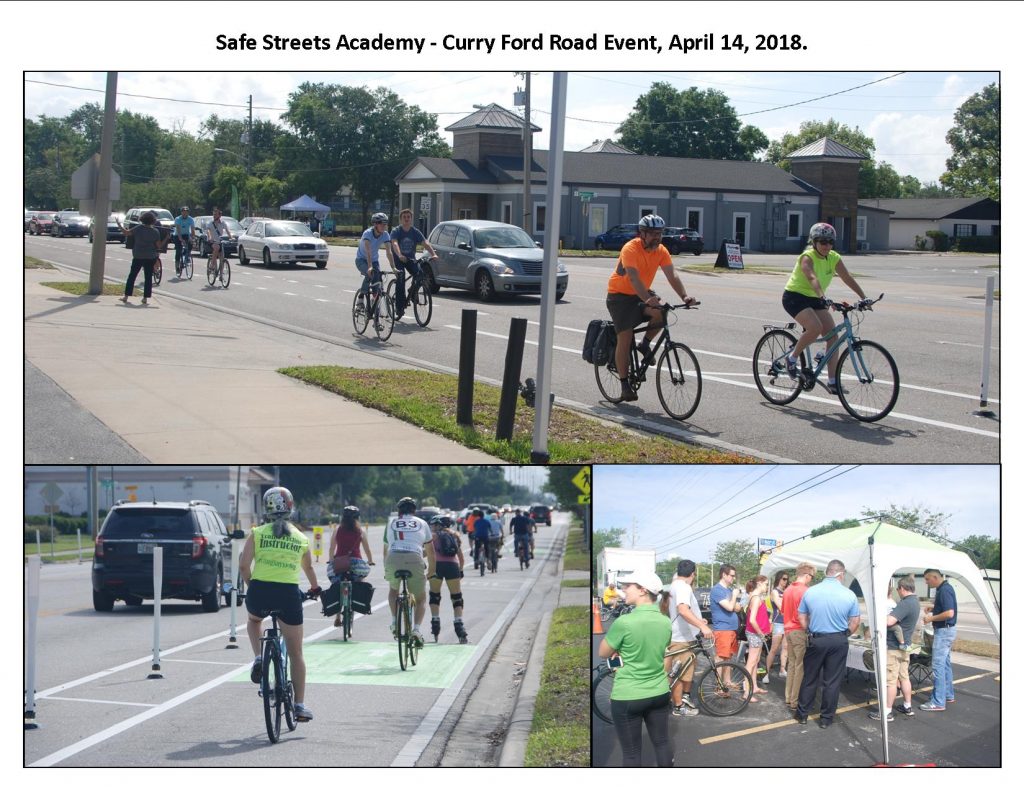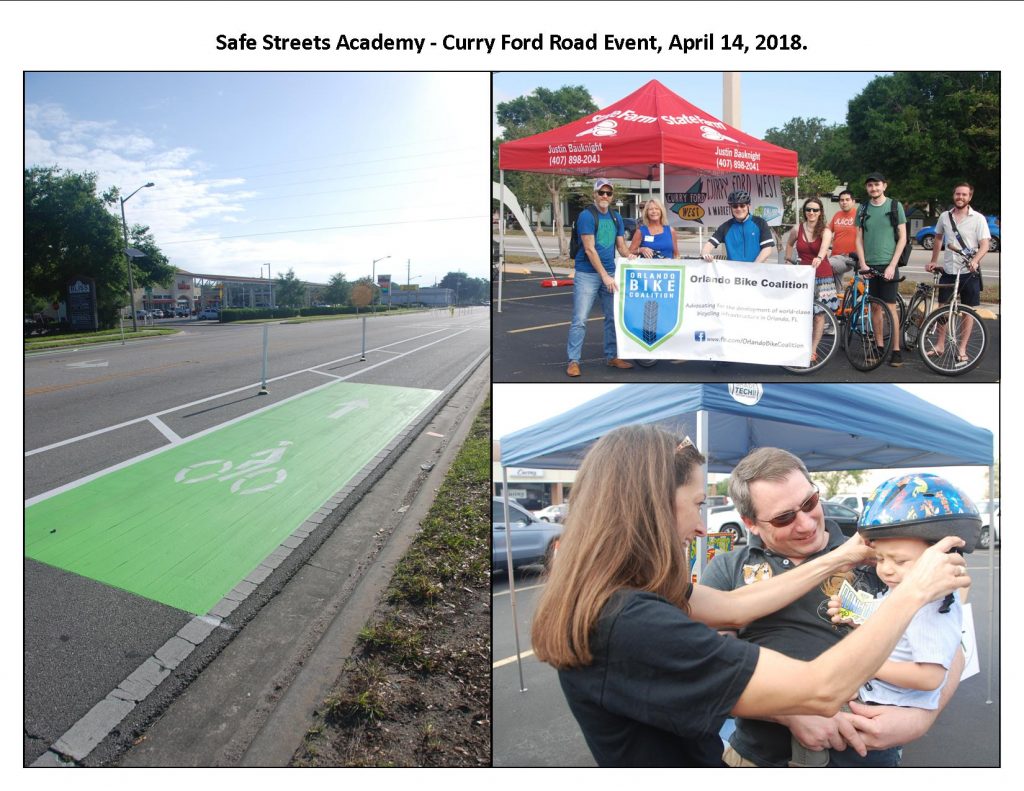 Another skill we focused on during our workshop in Lexington was how to measure and communicate the benefits of safe streets improvements. The teams came up with performance measures to gauge the impact of their projects and collected pre-installation data to compare with the data that will be collected while the projects are on the ground. The team from South Bend, IN is also applying the communication strategies they learned to educate people about the neighborhood traffic calming techniques they're testing, including traffic circles, bump outs, and chicanes. You can watch a video of drivers learning to navigate the new street features in this South Bend Tribune article.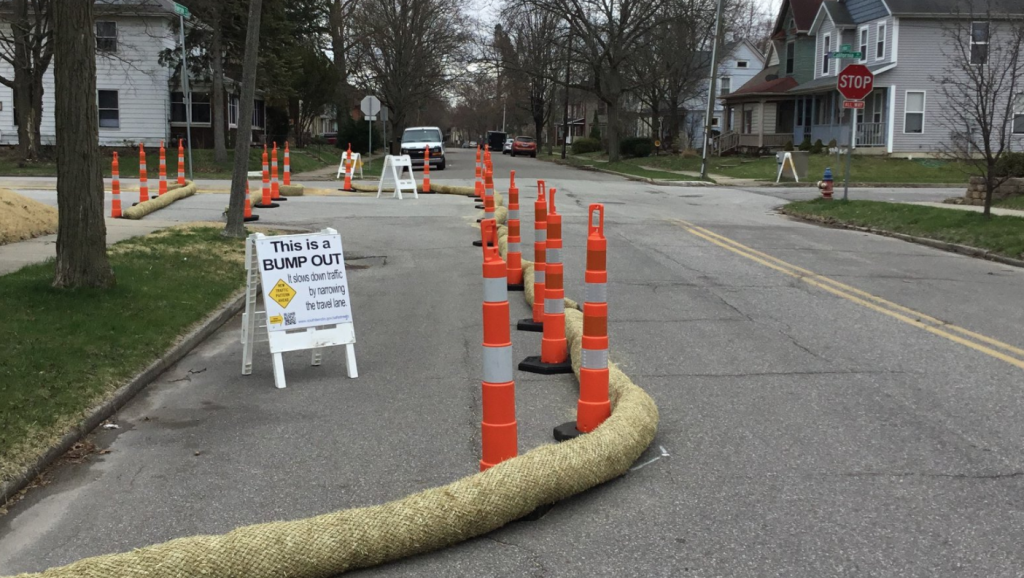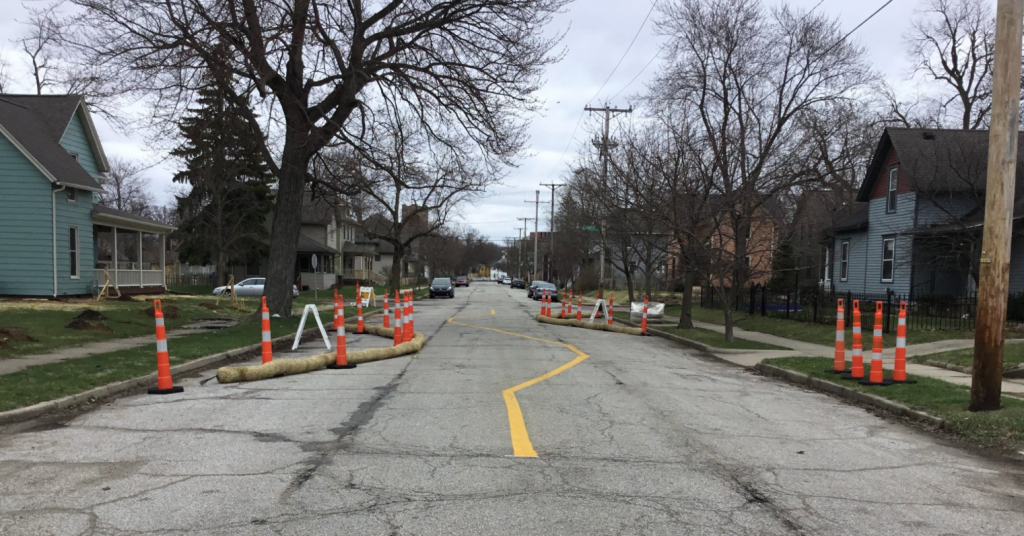 South Bend's demonstration project tests out bump outs (top) and chicanes (bottom) to calm neighborhood traffic
We also got a chance to visit the site of Lexington, KY's demonstration project when we were there for our workshop. The sharp angle of the streets and unclear turning priorities at the intersection of Loudon and Bryan Avenues is confusing and unsafe for people driving and walking alike.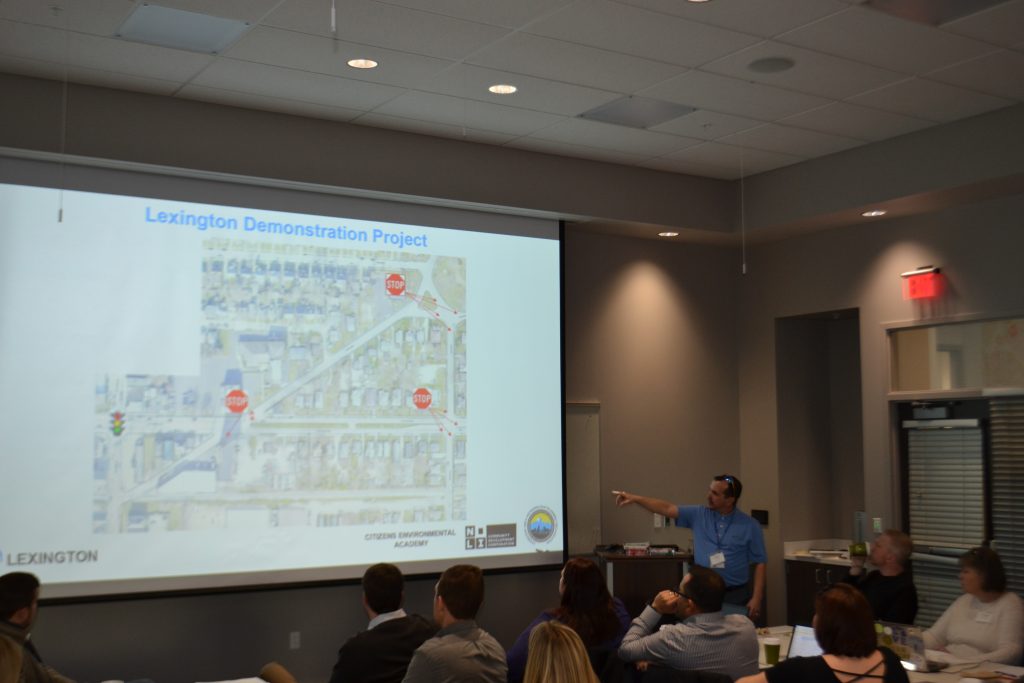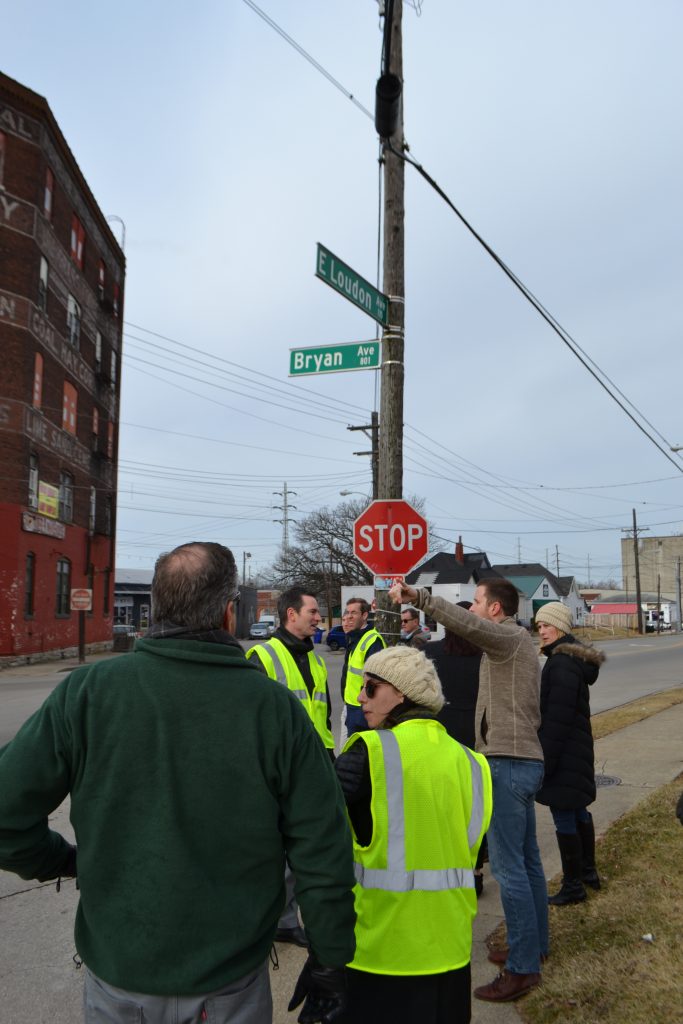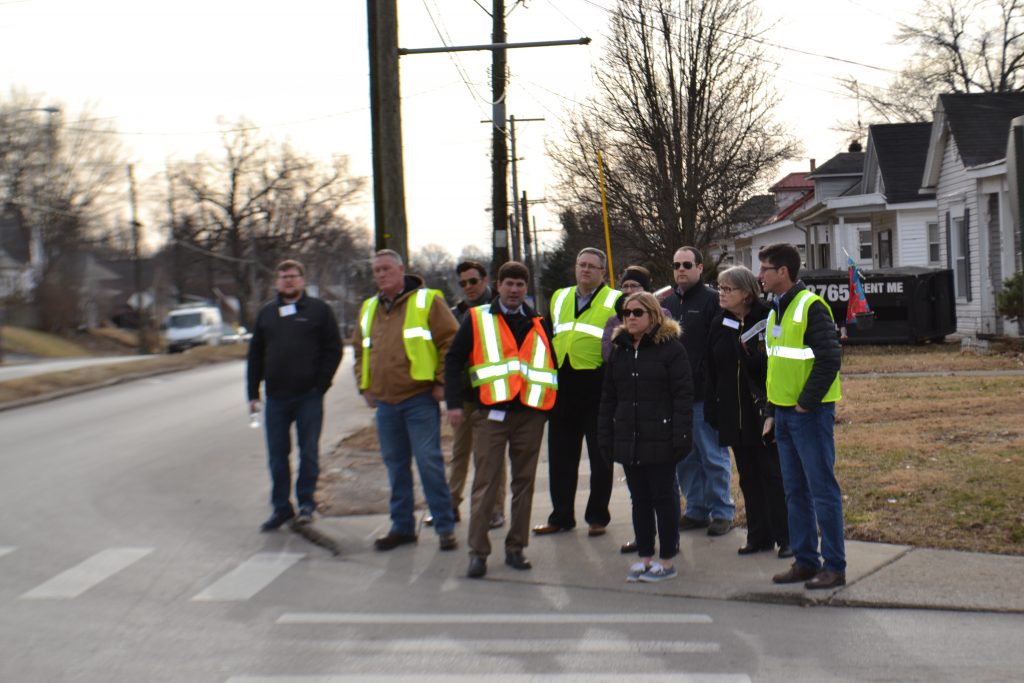 Team members from all three cities worked together to come up with design solutions that use safety countermeasures and tactical urbanism to make this intersection safer and easier to navigate for people walking, biking, and driving. Now, we're seeing some of these ideas come to fruition with the launch of Lexington's demonstration project. They've now extended the pedestrian refuge median to make the intersection safer and more predictable. Check out some recent pictures of the project in the Lexington Herald.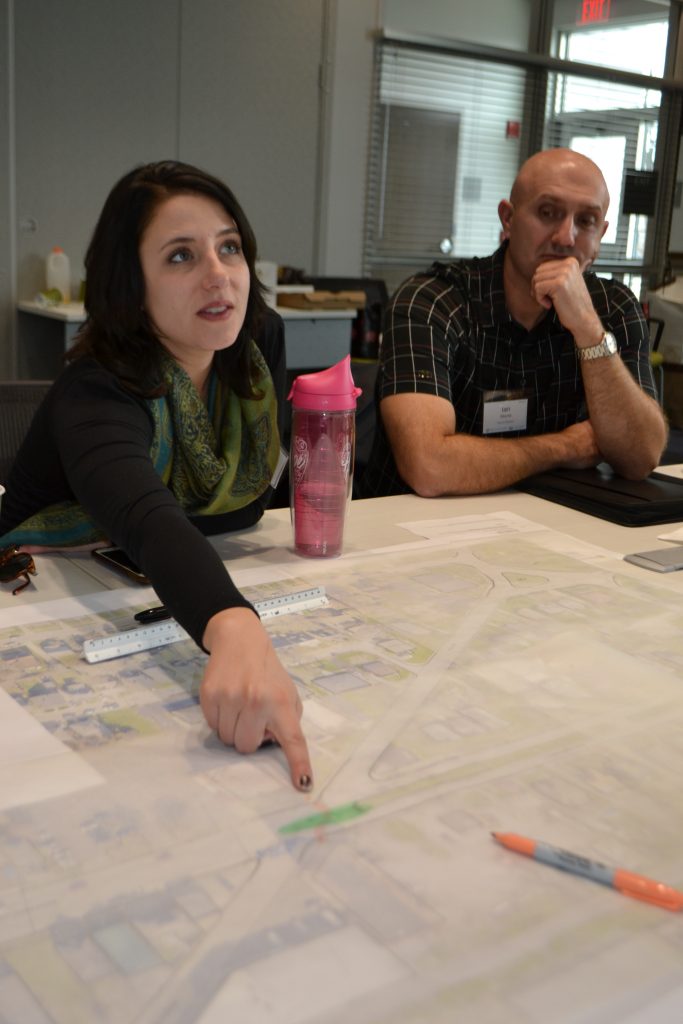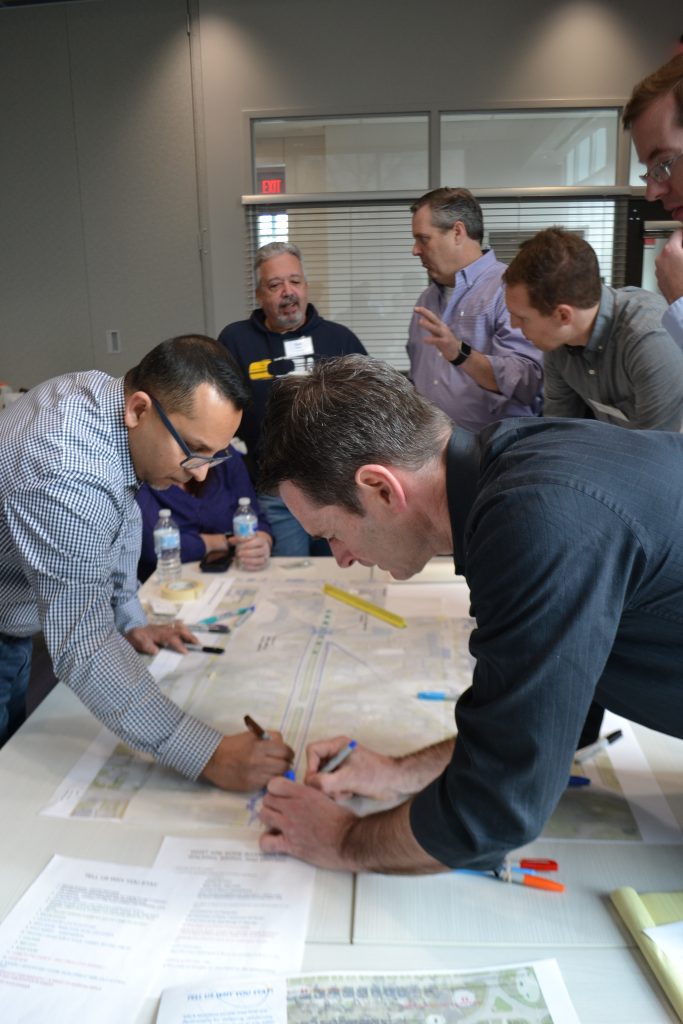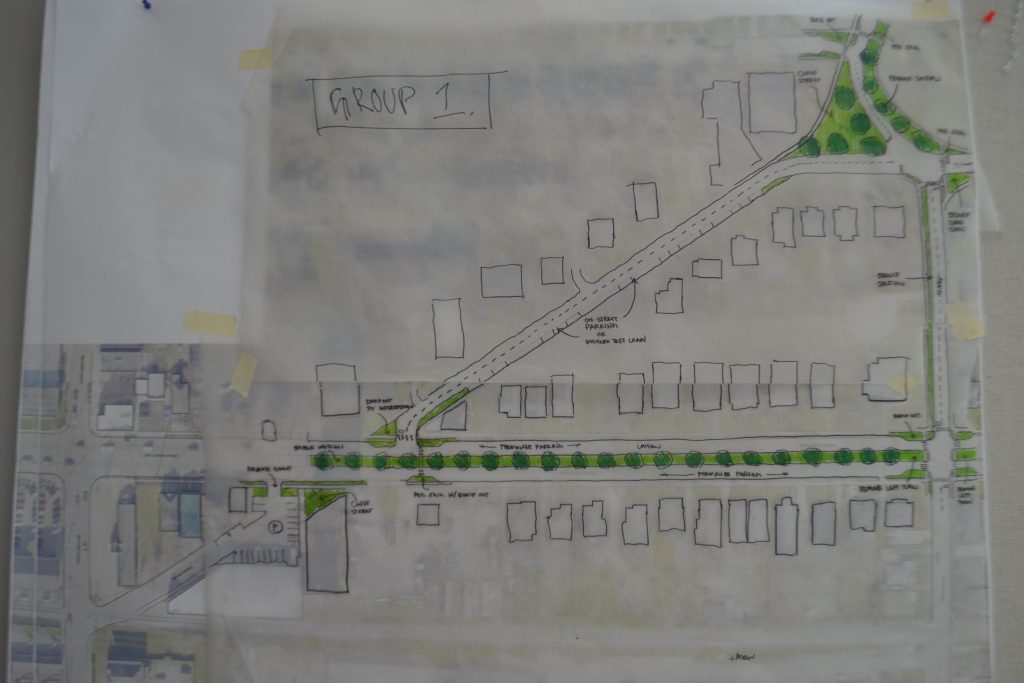 We're excited to watch these projects continue to unfold and to see the data the teams have collected about how they're working on the ground. And judging by all the coverage in local media—more than 20 stories to date by our count—the communities are excited to learn more, too!
Want to work toward creating safer streets in your own community?
Join the Road to Zero Coalition
Road to Zero is a coalition of over 600 organizations committed to reducing traffic fatalities in the United States to zero over the next three decades. The coalition holds quarterly meetings to discuss innovative research and strategies and offers tools, resources, and grants to support safer streets nationwide.