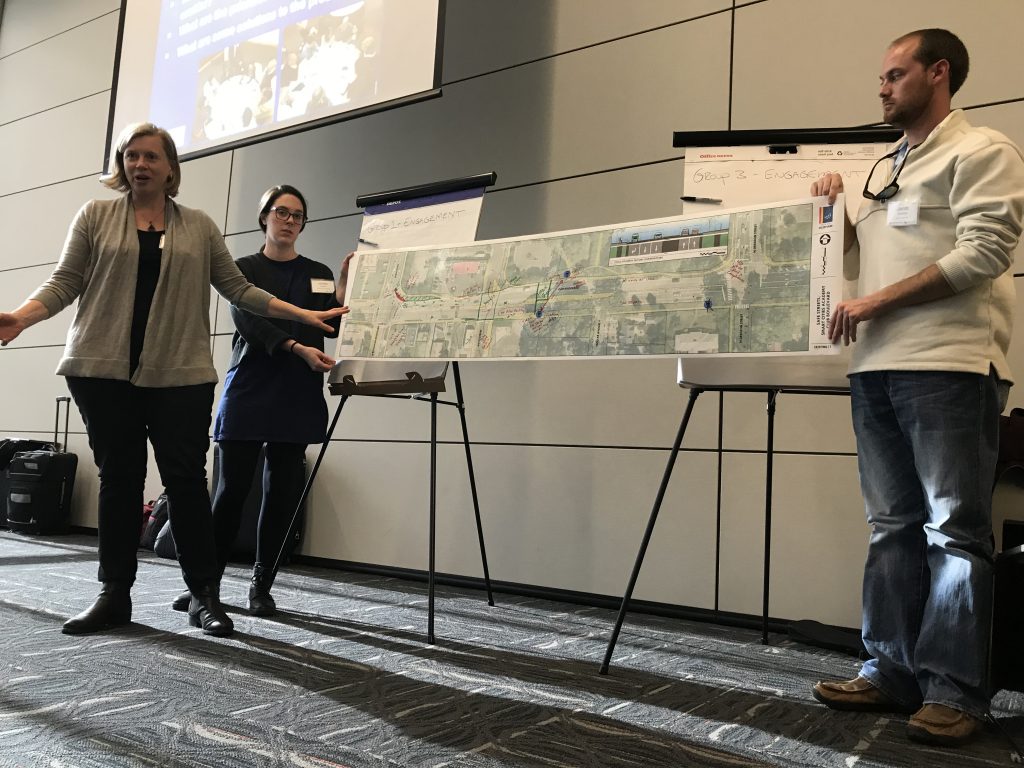 For the second meeting of the Safe Streets, Smart Cities Academy, teams from Huntsville, AL and Pittsburgh, PA traveled to meet their peers in Durham, NC. During the meeting, teams honed in on next steps for their safety demonstration projects and talked about how to define success and measure the outcomes from their demos. Teams also worked to strengthen skills in community engagement and collaboration across sectors and jurisdictions.
During the first workshop of the Safe Streets, Smart Cities Academy, we worked closely with the teams from each city to help them identify several potential sites for their safety demonstration projects. Each team will make temporary safety improvements to a dangerous intersection or corridor and measure the impact to show their communities and elected officials the importance of street design in creating safer places for people. Now that each team has selected their project sites, we delved deeper into strategies for engaging the community and discussed how to move these projects forward to implementation and evaluation.
To kick things off, the Durham team organized a bike tour of their city that included stops at various safety improvements around town. In fact, the bike lanes we used were of note themselves, largely implemented as part of road diets done in collaboration with the North Carolina Department of Transportation.
Mayor Steve Schewel formally welcomed everyone to Durham and reaffirmed the city's commitment to Vision Zero. "I'm not just thinking about bicycle lanes, but what kind of bicycle lanes," he stated. "And are they protected, and how are they protected? We're putting roads on diets, and . . . we're enhancing a better neighborhood."
"It's very clear that what happens with traffic fatalities and traffic injuries is they are inequitably distributed."
– Mayor Steve Schewel –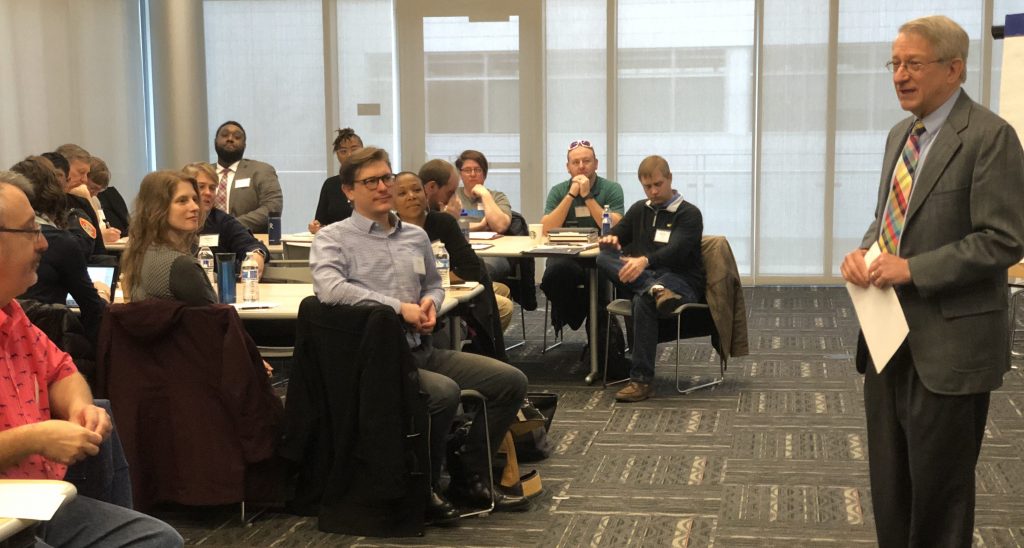 We spent the bulk of the first day focused on strategies to conduct meaningful, inclusive community engagement. We also discussed the challenges in collaborating with state departments of transportation, how new mobility technologies influence the way people travel in our cities, and how to define and measure the success of safety demonstration projects.
In addition, the City of Durham led a frank discussion about how past transportation choices have created inequitable, car-oriented environments. Specifically, they acknowledged how the "Loop," a one-way ring road built to move cars quickly around the city, "ripped the heart out of African American community in Durham" and continues to cut historically black neighborhoods off from the downtown area today, a problem that Durham hopes to solve through their equity-minded bike/walk implementation plan.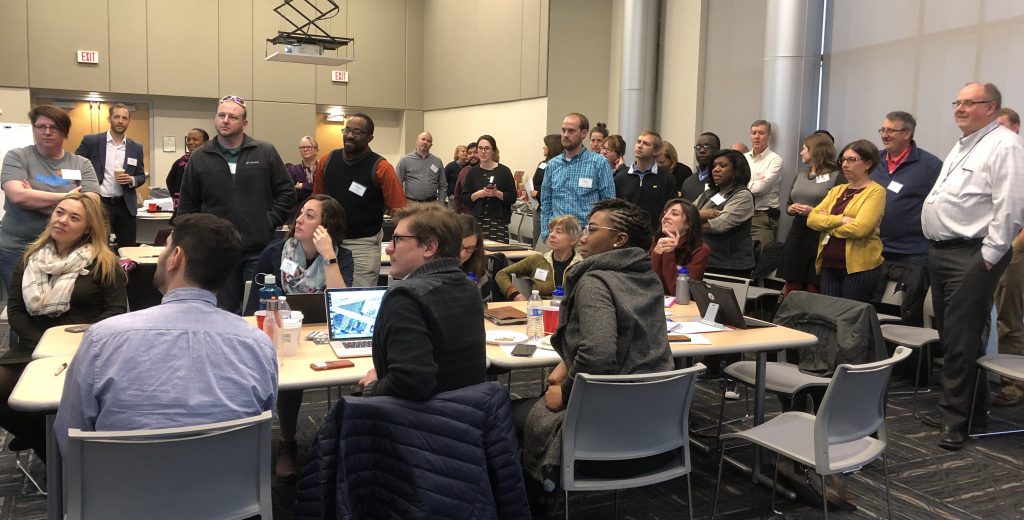 On the second day of the workshop, we visited the future site of Durham's demonstration project where the complete lack of mid-block crossings at a heavily-used bus station creates major safety concerns both for people walking to/from transit and for people driving.
Then, we returned to the workshop venue to discuss the problems we observed and start brainstorming strategies to engage the local community and to transform the street into a safer place for people. We wrapped up our workshop by planning next steps to move each of the team's demonstration projects forward, including deciding how and when to engage the community and creating timelines for preparing and implementing the projects. Stay tuned for updates as each team continues to lay the groundwork for their upcoming demonstrations!
The Safe Streets Academy is funded by a Safe System Innovation Grant from Road to Zero, a coalition of almost 900 organizations committed to reducing traffic fatalities in the United States to zero over the next three decades. The coalition holds quarterly meetings to discuss innovative research and strategies and offers tools, resources, and grants to support safer streets nationwide.