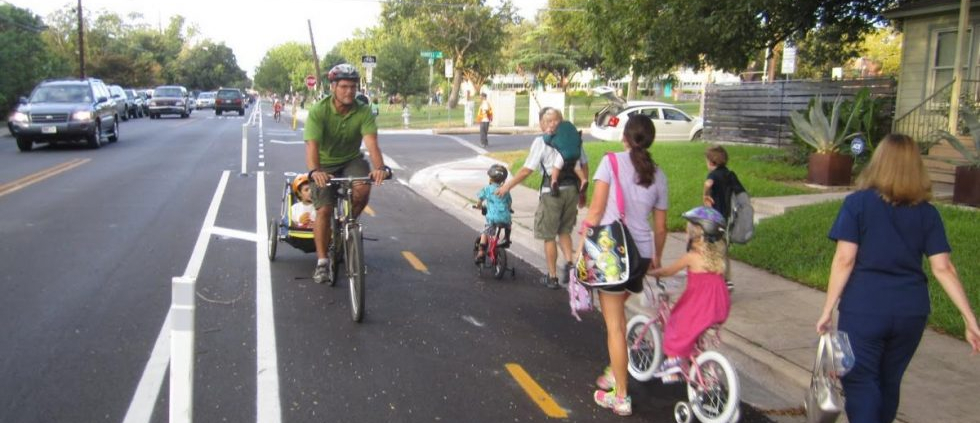 When we opened applications for our free standard technical assistance workshops earlier this fall, one type of assistance we offered was a brand new Complete Streets Consortium Series.
The Consortium Series is an opportunity for three communities from the same state to work closely together to implement Complete Streets—streets that are safe and accessible for people of all ages and abilities.
After receiving feedback from numerous communities, we have changed and expanded the eligibility requirements for this assistance. The Consortium Series is now open to any three units or subdivisions of local government, Indian tribe, or regional government.
As with our standard Complete Streets workshops, the Consortium Series workshops will be tailored to local contexts and barriers to Complete Streets implementation. The Series is also a great opportunity to enhance relationships with other communities in your state.
If your community is interested in implementing Complete Streets but needs help making it happen, consider partnering with two other communities for this free opportunity. Applications are due Thursday, February 2, 2017.
The Complete Streets Consortium Series is one of several types of technical assistance Smart Growth America offers in our Foundations for Smart Growth program. This program is funded through a Building Blocks for Sustainable Communities grant from the U.S. Environmental Protection Agency's Office of Sustainable Communities. Now in its sixth year, this program has helped more than 70 communities grow in ways that benefit residents and businesses while protecting the environment and preserving a sense of place. Learn more about the full range of technical assistance offered ››