The National Complete Streets Coalition is gearing up for our Best Complete Streets Policies 2023 report and we are collecting new policies to review. This report celebrates the work of communities across the country that are working to make their streets safer, healthier, and more equitable.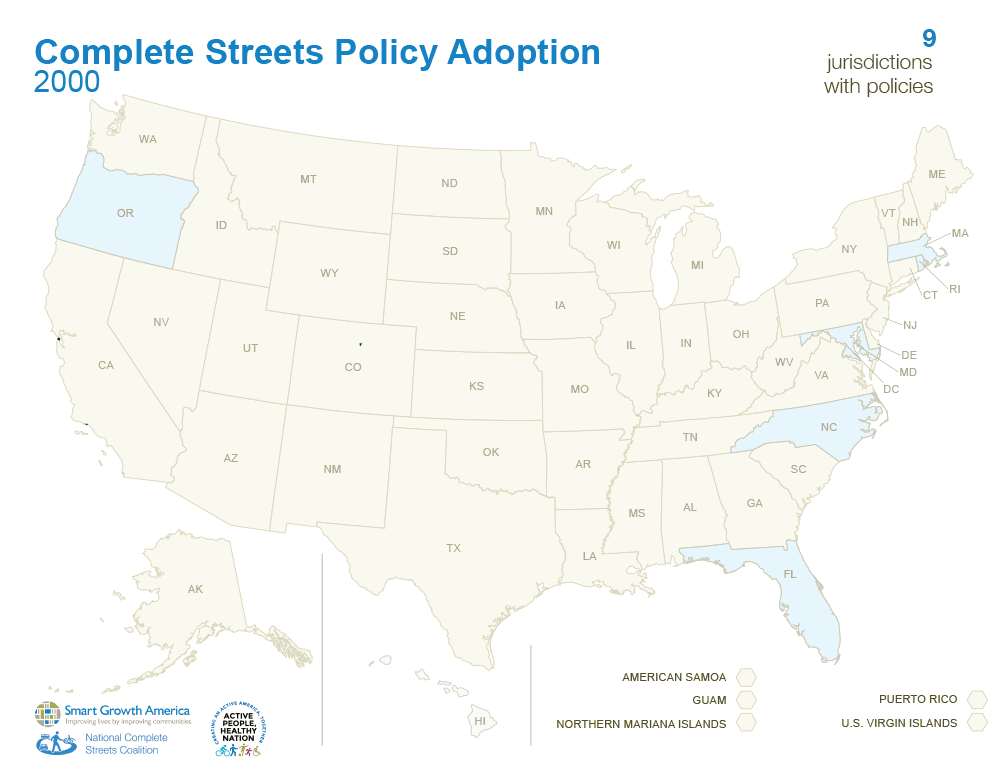 It's been a few years since we last wrote this report back in 2018, and we know that communities have continued to pass, update, and implement Complete Streets policies because by the end of 2020 nearly 1,600 communities had committed to making their streets safer. The 2023 report will review and rank the top policies from 2019 through the end of 2022. 
Passed a Complete Streets policy in the last couple of years? Email a signed PDF copy of your policy to us at [email protected]. 
Planning to pass a Complete Streets policy before the end of the year? If your community hasn't adopted a policy yet but plans to do so before the end of the year, we want to hear about it! Give us a heads up at [email protected].
Celebrated a Complete Streets policy? Did your community build a coalition, adopt a policy, or celebrate any Complete Streets wins in the last couple years? We're compiling photos of Complete Streets celebrations. Email your photos to us at [email protected].