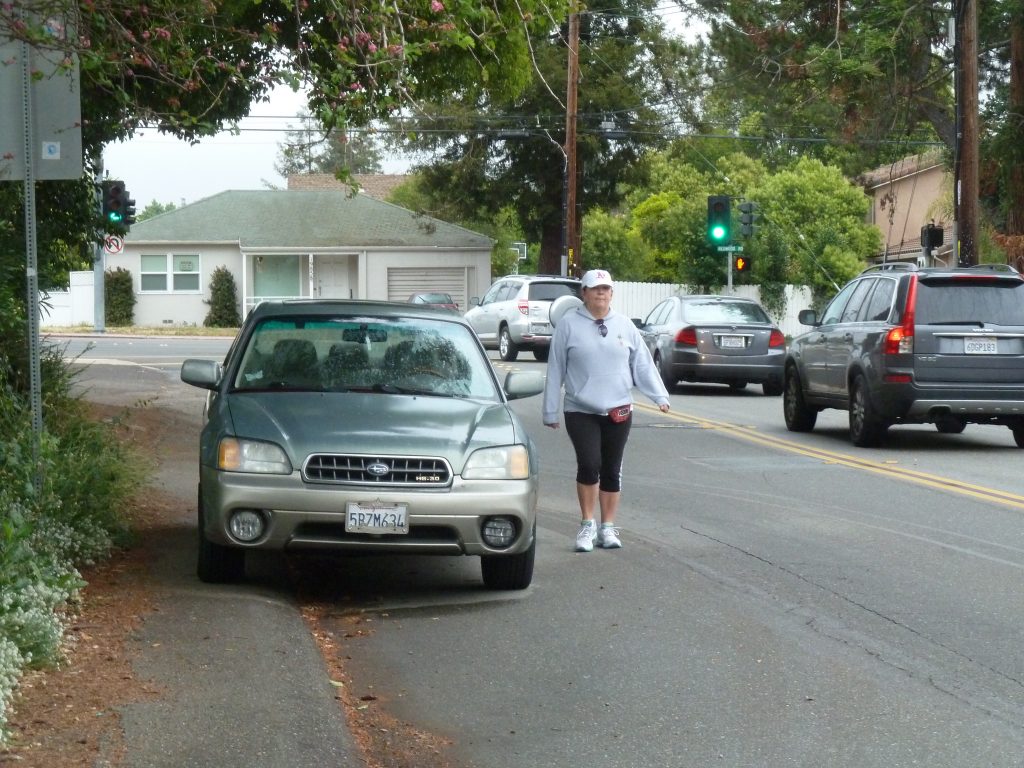 Election Day is right around the corner, and so are many polling places.
The National Complete Streets Coalition wants to see your walk to cast your ballot on November 8. Will you be walking on safe and accessible streets, or will you have to navigate hazardous street designs like the one pictured here?
People of all income levels should have safe, comfortable and convenient access  to public places, but for too many communities, even a short walk to the local polling place can risk exposure to pedestrian injury. In fact, 4,884 pedestrians were struck and killed by cars in 2014 alone.
We recently sent out a call to help us end this epidemic by documenting dangerously designed streets in your own community. Many of you have already responded with photos and stories of streets without sidewalks, families huddled off to the side avoiding large trucks, and younger and older pedestrians looking for a place to rest while cars zip by 60 miles per hour.
Your photos will help us illustrate in our upcoming report, Dangerous by Design 2016, the hazards that millions of Americans face every day.  This report will  rank the nation's most dangerous places to walk using the Pedestrian Danger Index, and dive deep into how income, race, and place play an outsized role in how likely people are to be killed while walking.
Thank you to everyone who has already submitted photos and stories. Now it's your turn. Send us your photos and stories of deadly pedestrian conditions near you by emailing [email protected].
Your submissions will strengthen our call to community, state, and federal leaders to make streets safe and convenient for everyone of all ages and abilities.