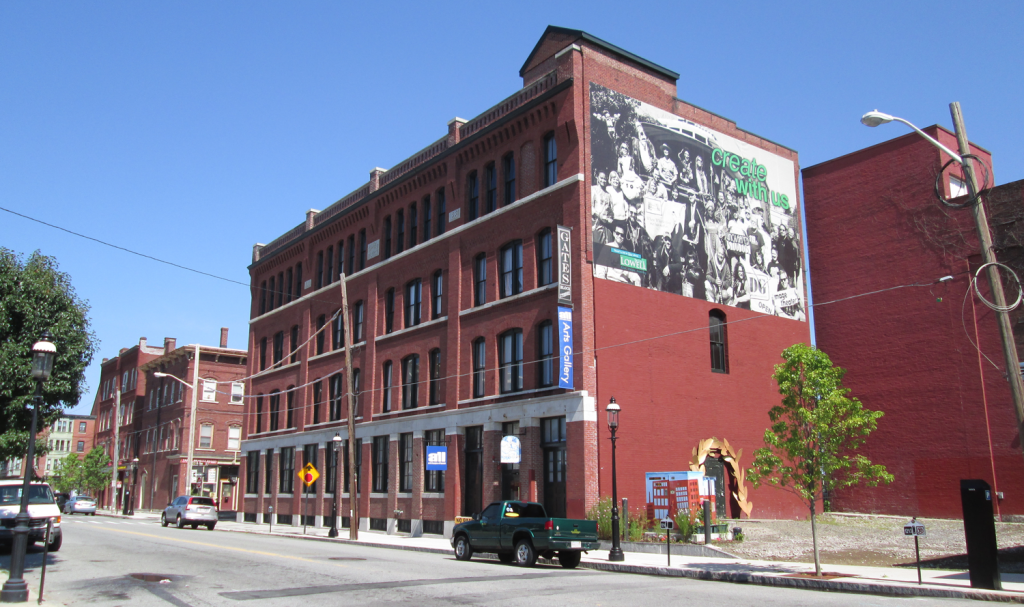 The Gates Art Gallery building in Lowell, MA's Acre neighborhood. Lowell is hoping to support small-scale manufacturing in the neighborhood. Photo by Richard Howe via Flickr.
Four communities are using small-scale manufacturing for downtown revitalization to create economic opportunity, and will receive free technical assistance from Smart Growth America, made possible by the U.S. Economic Development Administration (EDA).
Small-scale manufacturing has emerged as an innovative strategy in today's urban economic development toolbox. For many cities, this new industry can connect residents to good paying jobs and economic opportunity in the neighborhoods they call home. Smart Growth America's newest technical assistance program helps cities integrate small-scale manufacturing spaces into their economic development work.