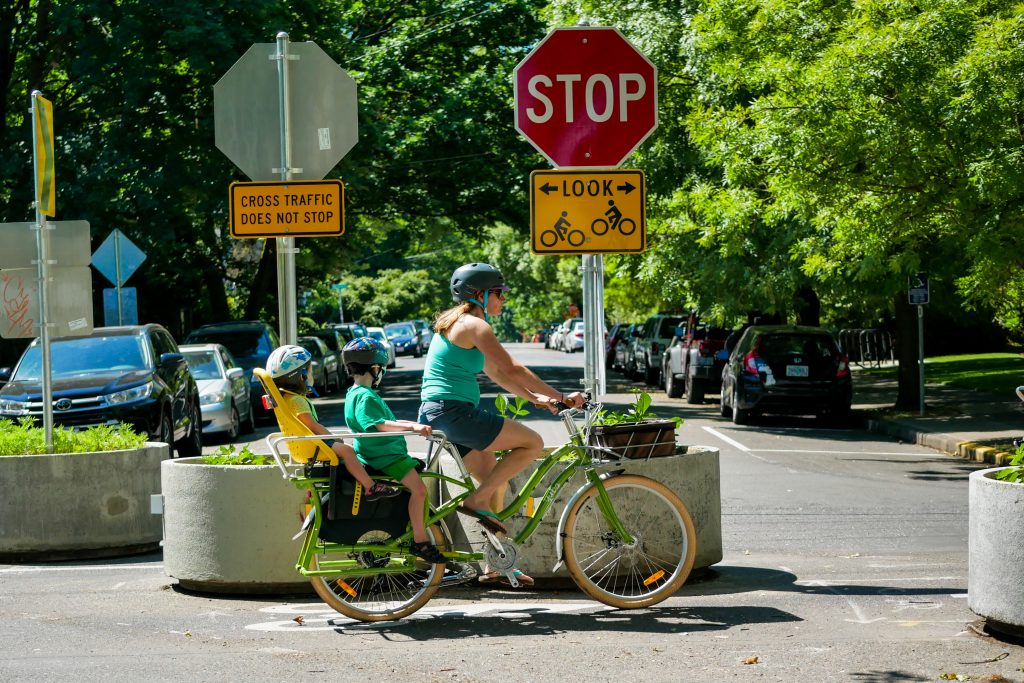 This year impacted our lives in unprecedented ways, and that transformation extended to the design and use of our streets and public spaces. Across the country, the pandemic put a spotlight on the need and demand for streets that support walking, biking and rolling. We want to know more about how this played out across the country! SGA in partnership with CDC's Active People, Healthy Nation℠ Initiative, is working to compile a field scan/report on how communities across the country responded to COVID with changes to their streets and sidewalks and public space to encourage more active transportation.
The Smart Growth America team wants to hear from you. Here are some questions to get the wheels turning:
COVID-19 pushed communities to quickly retrofit streets, making it easier to walk, bike, roll, and use transit. As we near the end of the response, should we keep these changes? 
The COVID-19 response played out differently all over the country. Some places prioritized essential workers, while others focused on supporting local businesses. Who did your community prioritize? 
COVID-19 street response created spaces for outdoor activity while social distancing. Did these create new barriers for members of our community? e.g. ADA access, essential workers, transit users? 
While COVID-19 has undeniably changed the way we do things, not all of it will or should go back to the way things were before. If there are changes that your city, neighborhood, or community have made that affected the way you get around—whether walking, biking, or rolling—we want to hear from you.
If you'd like to include your story, email us at [email protected]. We look forward to hearing from you.