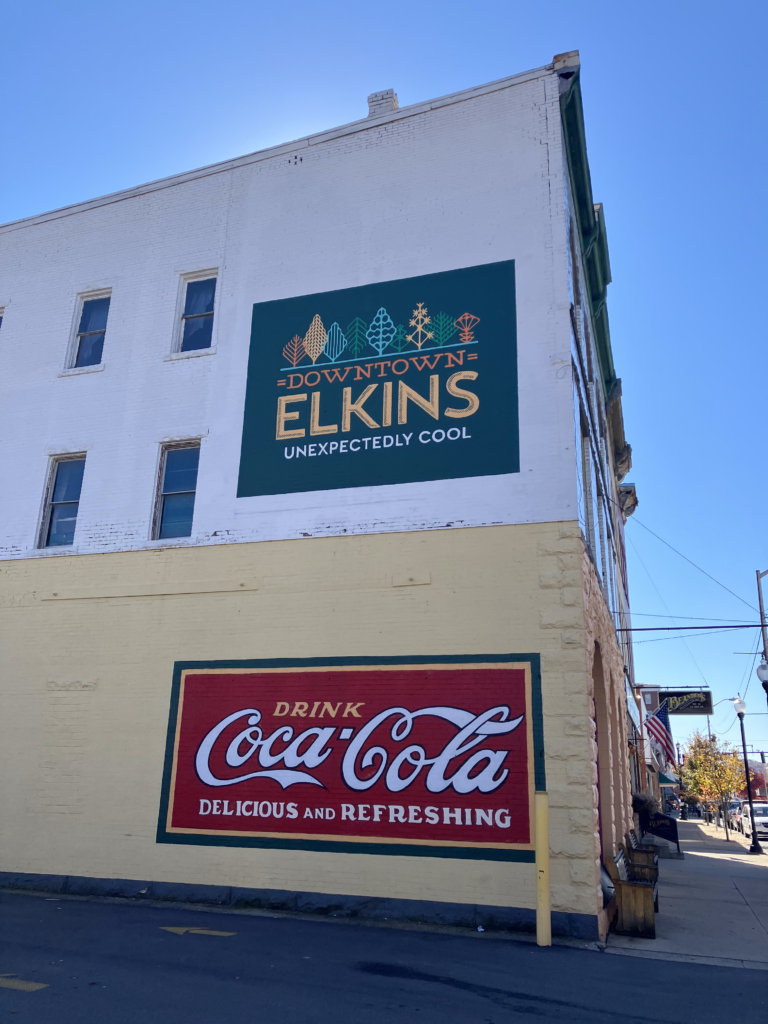 Elkins, West Virginia has been working to revitalize their downtown, a challenge in any circumstance, but especially in a rural Appalachian town. The workshop with Smart Growth America shared expertise and provided site-specific advice to aid local officials and community members in placemaking.
The SGA team visited Elkins for two days where they participated in collaborative conversations with stakeholders and community residents, toured downtown, and worked with local leaders to establish a development plan for downtown Elkins based on both local experience and SGA's professional recommendations. These conversations were structured around several small-group meetings, a public forum, and an interactive stakeholder workshop where participants focused on ideas to revitalize downtown Elkins—the place the vast majority of residents identified as the heart of the community. 
Elkins is currently undergoing several development efforts in areas in and around the downtown, including the Riverfront Redevelopment Area, the renovation of the Tygart Hotel, and a Downtown Streetscape Design Project. Additionally, there are efforts to redevelop the Railyard, a significant portion of property that represents a quarter of the developable land near downtown Elkins. These plans and projects have galvanized support for the city in undertaking redevelopment projects and activated locals to make sure their voices are heard.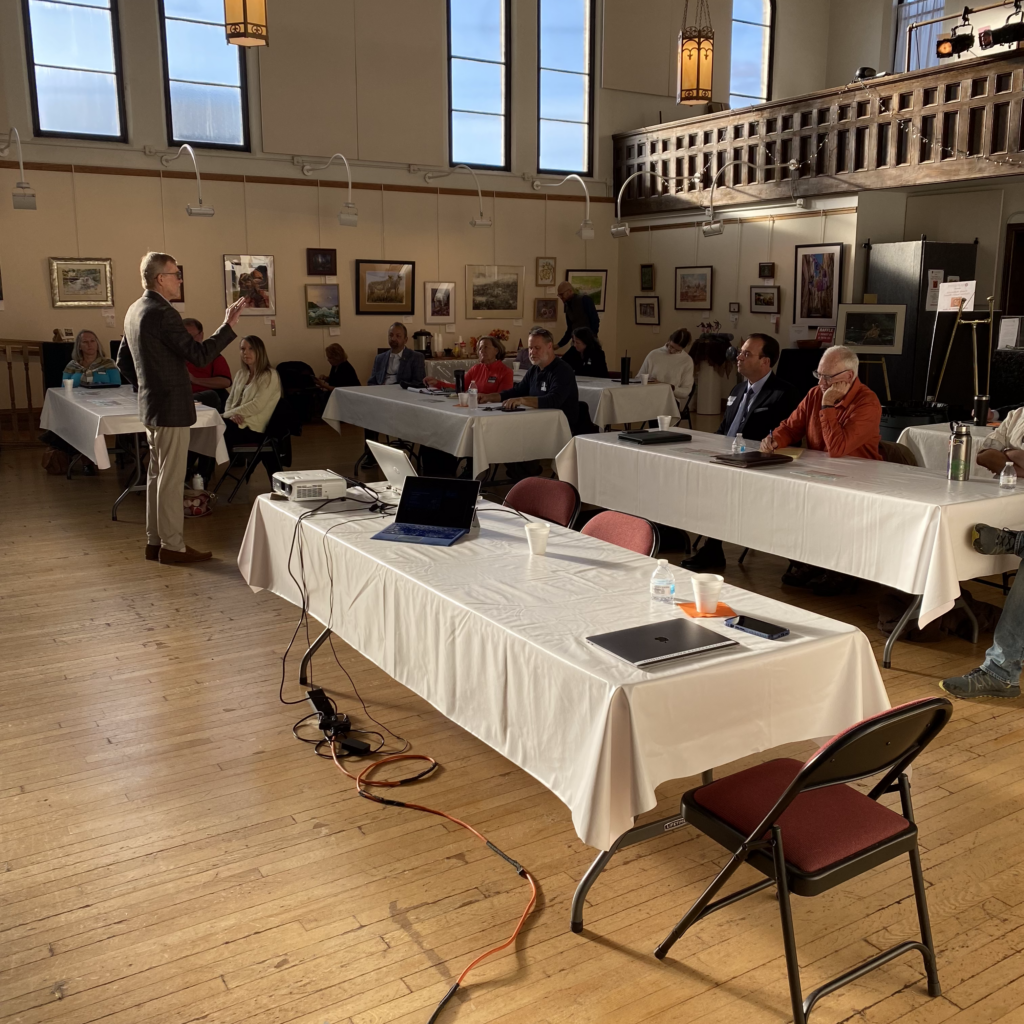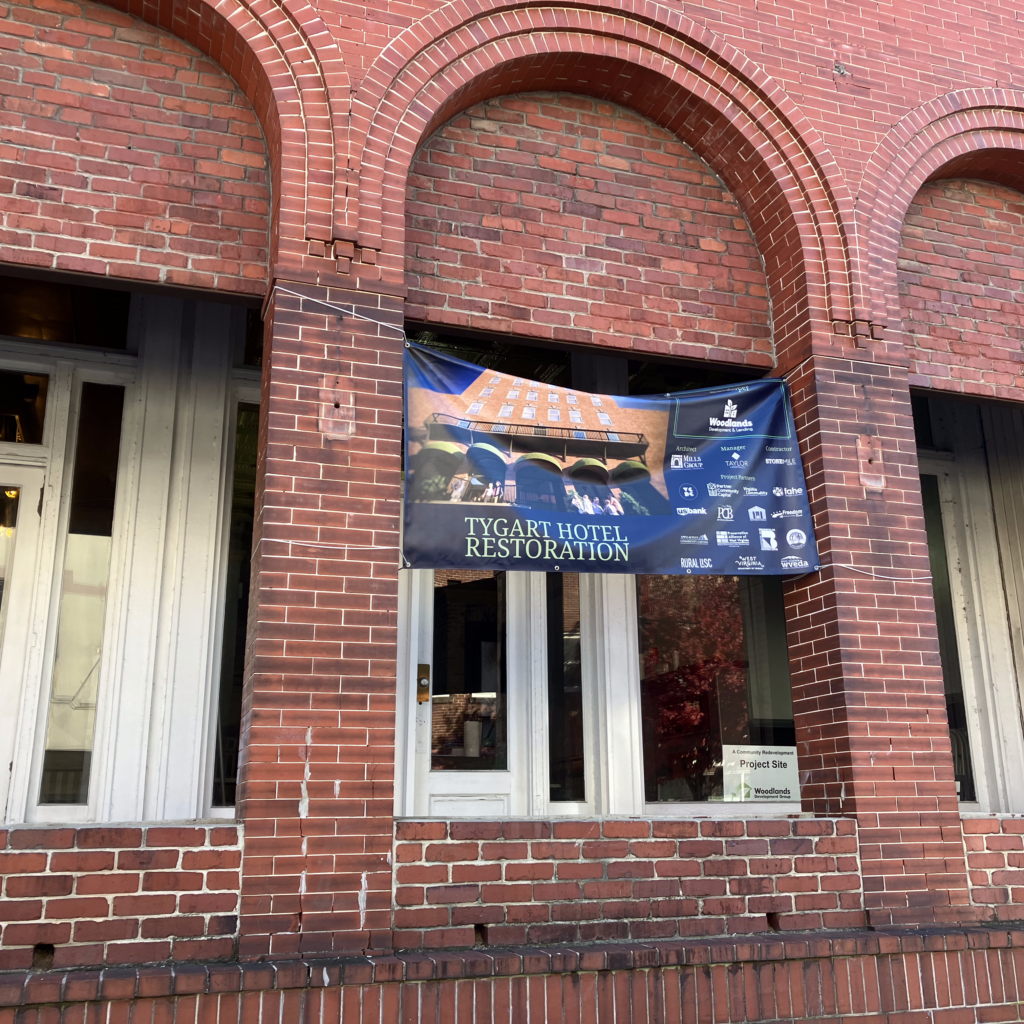 ---
What we heard
During both formal and informal conversations and workshops with SGA, participants shared their thoughts on the main opportunities and challenges in Elkins:
Opportunities
Elkins is a regional economic center and a growing tourist destination that needs to think carefully about its future development and strategic planning, especially given the once-in-a-generation opportunity of the seven-acre Railyard Redevelopment Area.
There is strong community support for redevelopment and adaptive reuse in downtown Elkins. Residents want to see a vibrant, lively downtown that hosts a variety of businesses and people.
"Good bones" in existing downtown buildings and structures that are prime locations for redevelopment.
Beautiful, mountainous landscape that attracts outdoor enthusiasts and tourists.
Strong sense of community, camaraderie, and historical significance centering around the main intersection in downtown, 3rd Street, and Davis Ave.
Challenges
Lack of entry-level jobs and industries that attract young people and families.
Broadband connectivity issues.
Perception issues in downtown, including dilapidated buildings and homelessness.
Walkability, accessibility, and signage challenges, especially outside the downtown core and in proximity to Davis and Elkins college.
An abundance of single-family homes and a lack of other housing choices.
Changing real estate market trends. Baby Boomers and Millennials are driving demand in housing and development, and they want compact housing in walkable areas whether they are located in small towns or big cities. Elkins is determined to alter its development to accommodate shifting preferences.
---
Community Workshops and Stakeholder Meetings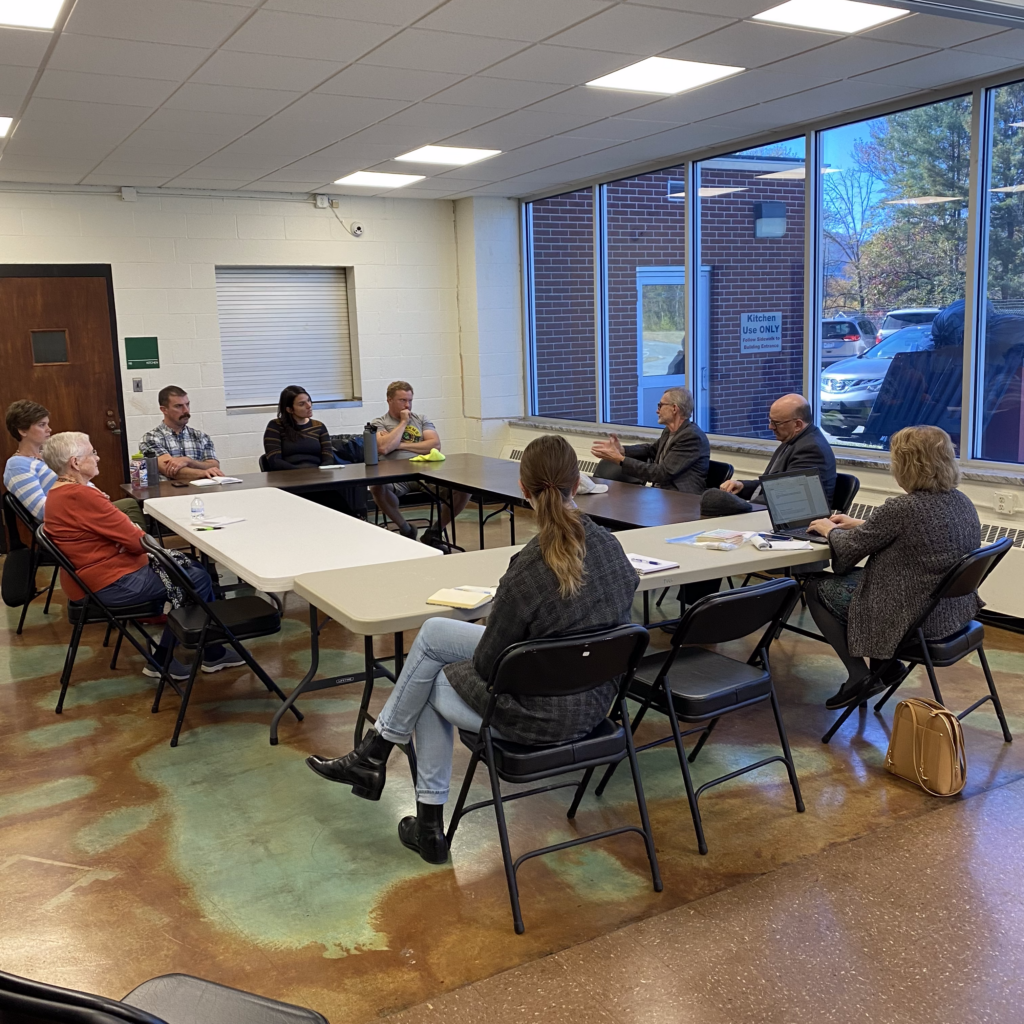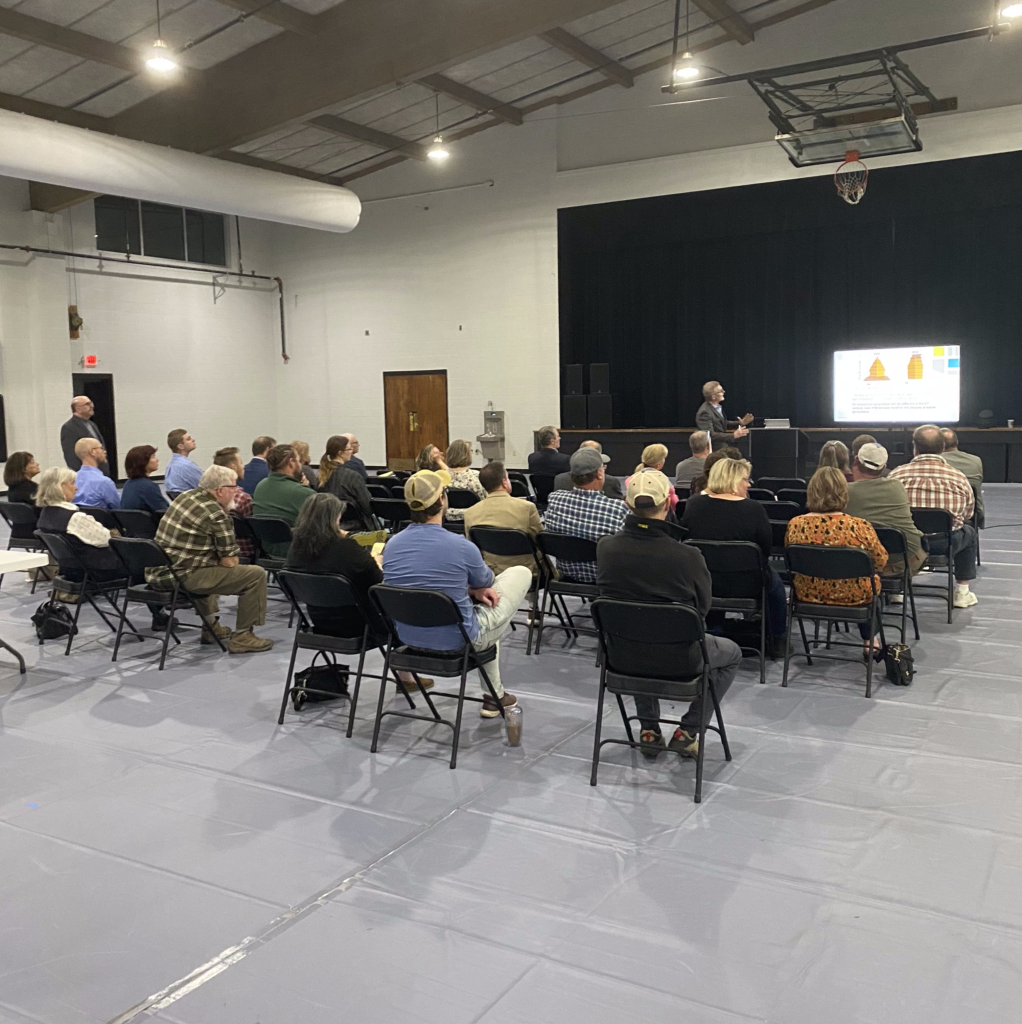 ---
Through conversational interviews with small groups including youth organizations, business and landowners, and economic development professionals, the SGA team heard two main points from the Elkins community: 1) the focal points of the city are 3rd Street and Davis Avenue at the center of downtown, and Davis & Elkins College, sitting atop the hill looking down on downtown Elkins; and 2) tourism is a pillar of the Elkins economy, attracting high levels of revenue in outdoor recreation and activities that can only happen in the mountainous region. When asked what downtown would look like in ten years, residents and stakeholders dreamt big, painting a picture of a vibrant downtown hosting a diverse array of businesses, updated housing structures, and a streetscape that supports an active, 24-hour population.
To support Elkins' efforts to revitalize their town, SGA conducted a Fiscal Impact Analysis to show where clusters of economic activity are located in the city. Our analysis demonstrated that the most profitable areas in the city are in the downtown and that these areas will continue to pull in the most revenue in the future. Although several properties in downtown Elkins have fallen into disrepair, a comparative analysis that took into account the costs of providing services to these properties as well as tax revenue that is collected from properties showed that there is a significant clustering of properties in downtown Elkins that are providing the city with the majority of its revenue. This presentation, along with a brief review of development market trends, led to a lively conversation and collaborative group visioning for the future development of key redevelopment areas.
As a result of SGA's analysis and conversations with locals, the seven-acre Railyard Redevelopment Area was identified as the portion of land with the most potential for new development Elkins. Residents came up with creative solutions on how to use the Railyard space, including installing a splash pad; a year-round indoor recreation facility with amenities like a climbing wall and an arcade; a historic walking trail that connects the downtown to the Tygart Riverfront; an outdoor music space; and many more. Additional discussions on how to improve downtown Elkins revolved around how to engage both visitors and locals through vibrant storefronts and businesses like unique bookstores, upper-floor redevelopment, and a renewed parking strategy.
Elkins is a tight-knit community that is ripe for an equally successful downtown and development plan. Planning for redevelopment in Elkins will take careful collaboration, coordination, and visioning to create spaces that are profitable, useful, and meaningful to locals and visitors. Over the next month, SGA will provide the City of Elkins with a detailed next steps report, laying out possible action items for the city to address the identified issues and step into the vibrant future that they envisioned.