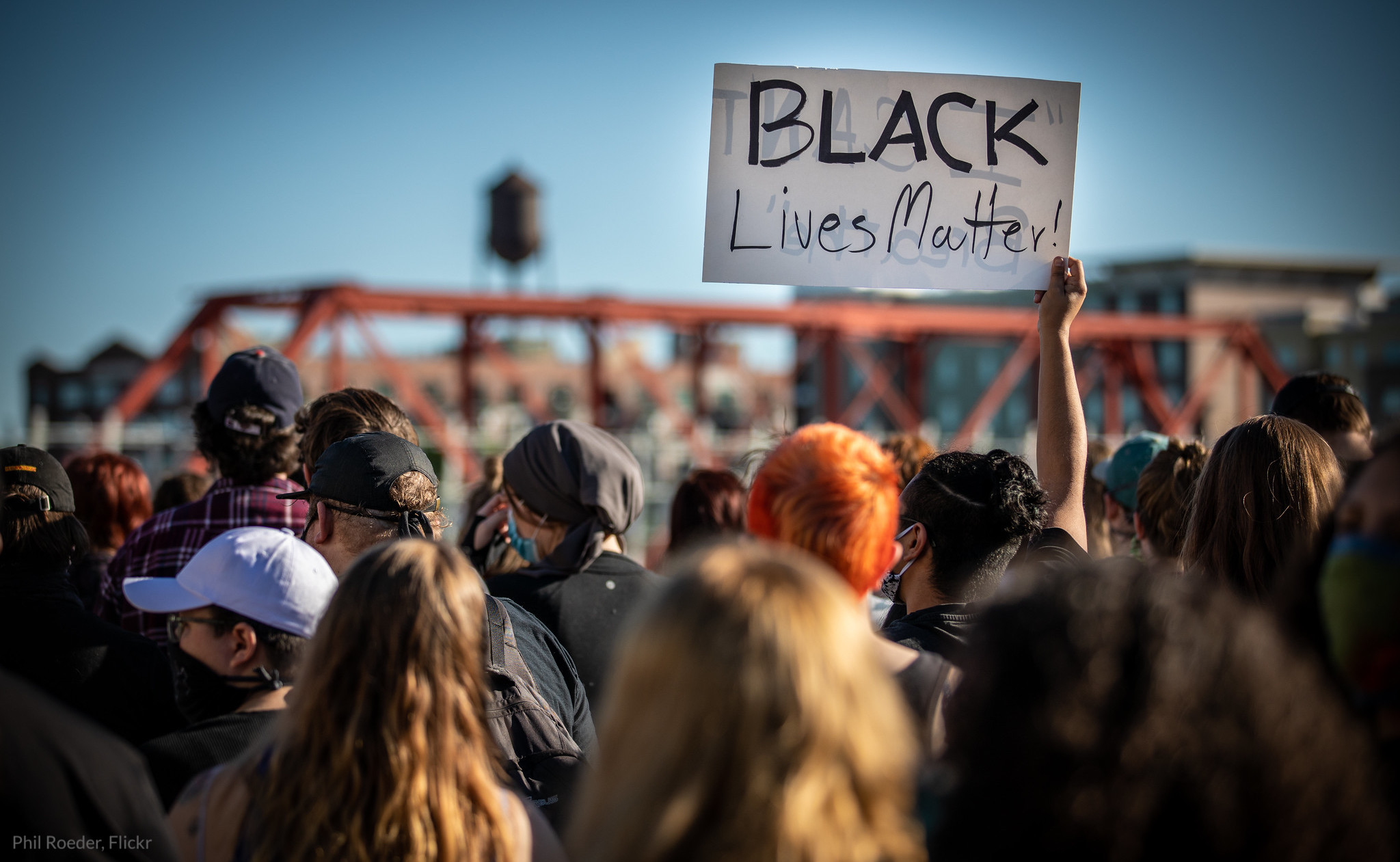 After a week of protests across the country following the death of George Floyd at the hands of Minneapolis police officers, Smart Growth America President & CEO Calvin Gladney offered this statement:
To everyone who is feeling anger, sadness, frustration and grief right now: we see you and we hear you. We join you in grieving the recent senseless deaths of George Floyd, Breonna Taylor, Ahmaud Arbery and other black Americans. Let us not only name their names in this tragic moment, but also call out the ongoing and historic inequities in America that have led to the outpouring of understandable anger and frustration that we see across the country.
Smart Growth America has one very foundational belief: Everyone deserves to live in a community that is healthy, equitable and resilient. These communities have housing their residents can afford, provide access to transportation options that affordably connect people to jobs and opportunities, and offer public spaces that anyone can safely enjoy.
Yet these past few weeks have painfully illuminated once again that this vision is out of reach for millions of Americans, for reasons that go beyond ongoing police violence. Decisions we have intentionally made about land use, transportation, and the built environment for decades have produced a system that is inherently unequal; where black and brown Americans are more likely to be struck and killed while walking, are less likely to own a home, are more likely to suffer from transportation-related air pollution that increases their chances of death from COVID-19, and—as we've seen again—are often targeted by the police in public spaces that are supposed to be for everyone. As a country, we need to do better, and Smart Growth America is committed to doing our part.
We know that many people are hurting right now, and that the most urgent work is to get immediate justice for the families and communities of the recently slain. We will contribute to this fight as best we can, but look to support other organizations who have led on this work for many years. We will also continue our work as well, to help ensure that every American, no matter who they are or where they live, can enjoy living in a place that is healthy, equitable, and resilient. We look forward to joining you in solidarity in today's fight for justice, and in all the battles to come.
Calvin Gladney
President & CEO
Smart Growth America