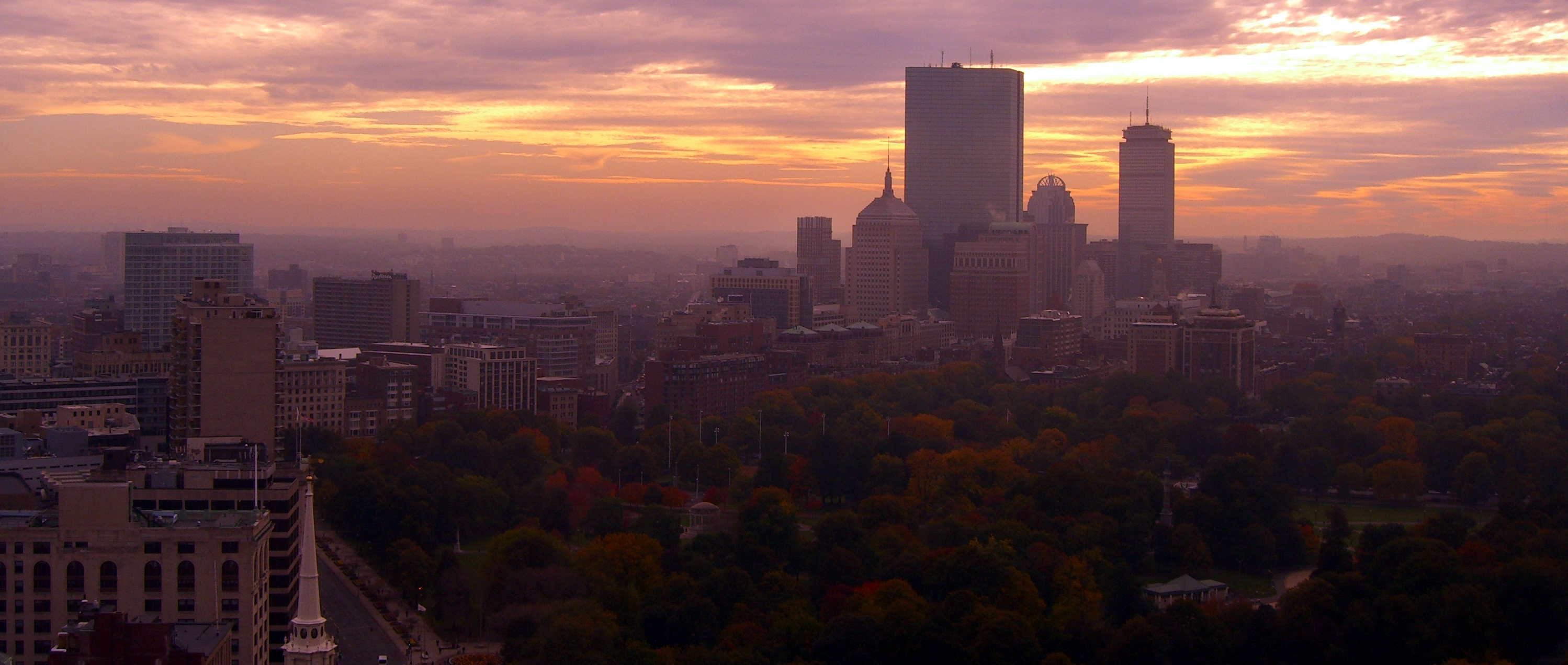 This post was written by guest contributor Joyce Mandell, the founder and director of Jane Jacobs in the Woo, a blog that sparks dialogue about the future of Worcester, MA, drawing inspiration from urban design legend Jane Jacobs' vision of community-based planning. The write-ups have been lightly edited for length and clarity.
It's been a little over one month since real estate industry insiders and policy makers came together to share smart growth innovations at LOCUS New England Summit 2018. Here's a look back at a few of the speakers we can't stop talking about.
Secretary Ash highlights Massachusetts incentives for smart growth development
Jay Ash, Secretary of Housing and Economic Development for the Commonwealth of Massachusetts, declared that "people now want to live in walkable neighborhoods and if you build it, people will come" in his opening remarks. Ash detailed his travels across the Commonwealth to witness the diversity of smart growth development projects in the state: a 21-acre downtown industrial site in Wrentham to be converted to mixed-use, an innovation center in Orange that utilizes 128,000 square feet of industrial space to incubate new small businesses, and a new collaborative work space for arts-related entrepreneurs in Provincetown sited in a former 10,000 square foot school building.  "All good development is local," stated Ash.
Committed to a three-pronged approach of real estate, business, and workforce readiness development, the Commonwealth of Massachusetts has programs offering technical assistance and funding for innovative smart growth projects.
Lessons from Johannesburg: Building an accessible bus rapid transport system in an auto-centric city
As the visionary behind the Rea Vaya (We are moving!) Project in Johannesburg, South Africa, keynote speaker Rehana Moosajee built the first bus rapid transport system in Africa in a city that had evolved as an auto-centric hub. Moosajee detailed the key values undergirding this transformative transportation project: accountability, cooperation, honesty, respect, and ubuntu (a South African word conveying the importance of kindness, connection, and community). Prior to the Rea Vaya Project, transportation served to separate and divide residents. Without access to private automobiles, many residents were cut off from large sections of the city, exacerbating public health challenges like social isolation, depression, and loneliness. "This was the legacy of Apartheid," asserted Moosajee describing how the lack of adequate, environmentally sustainable, and affordable public transport had resulted in the "fracturing the spirit of community in urban areas."  
Rea Vaya, the ambitious bus rapid transport project, was designed to knit the city back together by providing reliable, environmentally friendly, safe, accessible, and affordable public transportation. Through an extensive community outreach project in outlying townships, the bus system was also designed to link formerly separated locales with the larger city, breaking down the racial separation established during apartheid. The bus routes then emerge as "corridors of freedom," explained Moosajee about the role of public transportation in promoting racial and economic justice.
Tom O'Brien unlocks the keys to building large-scale mixed-use development projects
At the start of his keynote address, Tom O'Brien, principal of HYM Investment Group,  confessed that, while he was happy to be speaking at 2018 LOCUS New England Leadership Summit, he would be leaving early for a conversation with another group interested in his firm's developments: community stakeholders from the neighborhood surrounding the Suffolk Downs project that straddles East Boston and Revere. O'Brien loves the community engagement process, and it shows. Over an 18-month period, the Suffolk Downs developers have listened to neighbors in over 320 public community meetings and heard what they really wanted: more housing, jobs, and retail. According to O'Brien, this extensive community engagement is one of the keys to a successful urban mixed-use development, in addition to public investments for reliable and accessible public transportation and great public schools.
O'Brien is currently working to bring together these three secrets to success in two major upcoming developments from HYM Investment Group, Bullfinch Crossing in the heart of Downtown Boston and  the aforementioned Suffolk Downs.
The diversity of these three keynote speakers represents only a fraction of the breadth of experience present at this year's LOCUS New England Summit. Thank you to all the speakers, panel participants, and attendees who shared their passion for smart growth with us, and thanks to Joy for capturing some of the day's highlights.