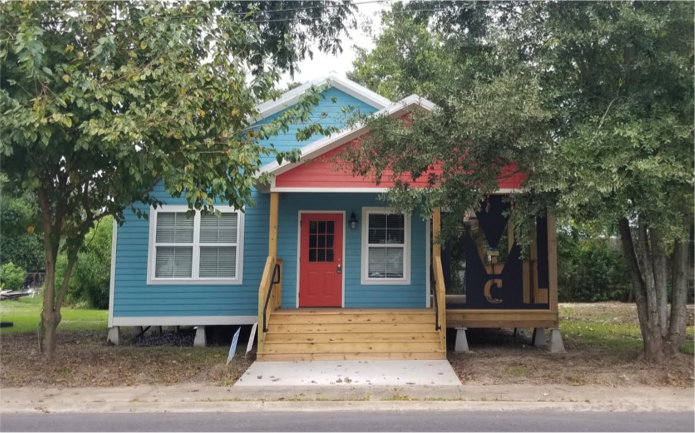 Last week, we hosted "Lessons learned in small-scale manufacturing," a webinar that revisited communities we've helped with small-scale manufacturing and place-based economic development over the past three years. Speakers shared lessons and ongoing successes in Knoxville, TN; Columbia, MO; and Lafayette, LA. A recording of the webinar is now available and you can read a short recap below.
Small, handcrafted production businesses are on the rise and diversifying local economies across the nation. We call them small-scale manufacturers—woodturners, beer brewers, candlemakers, and other members of the "maker economy" that create unique batches of products, relying on sales in small storefronts, craft fairs, and e-commerce. And contrary to the fate of most retail, these types of businesses thrive as brick-and-mortar because they attract consumers who like to buy local while seeing how products are made. They're filling vacant storefronts and creating competitive jobs—key to downtown revitalization just about anywhere.
Since 2016, Smart Growth America has worked in 10 communities—ranging from legacy manufacturing cities like South Bend, IN to the isolated reaches of rural places like Cusick, WA—to build support for small-scale manufacturing as a means for employment opportunities in the neighborhoods people love. We caught up with three of them to learn how far they'd come since our technical assistance and what lessons have emerged on the pathway to success.
A discussion recap
Ilana Preuss of Recast City, who partnered with Smart Growth America throughout the technical assistance project, moderated the webinar and encouraged speakers to share the small-scale manufacturing progress unfolding in their communities.
Jim Biggs of the Knoxville Entrepreneur Center and Terrance Carter of the Knoxville Area Urban League spoke proudly about Knoxville's newly established vision as The Maker City. Beyond a catchy slogan to redefine itself, Knoxville is applying its brand to unify the local maker economy—it's a logo on packaging, retail tags, t-shirts—and community members fully embrace it as their unique identity. 
The city also took on the onerous task of updating a 50-year-old zoning ordinance thanks to an initiative called Recode Knoxville. As recently as last month, the city now has modernized standards that will help Knoxville develop as a strong, sustainable, walkable community. And a key component to the update is an industrial mixed-use district where small-scale manufacturers can live and work out of the same building.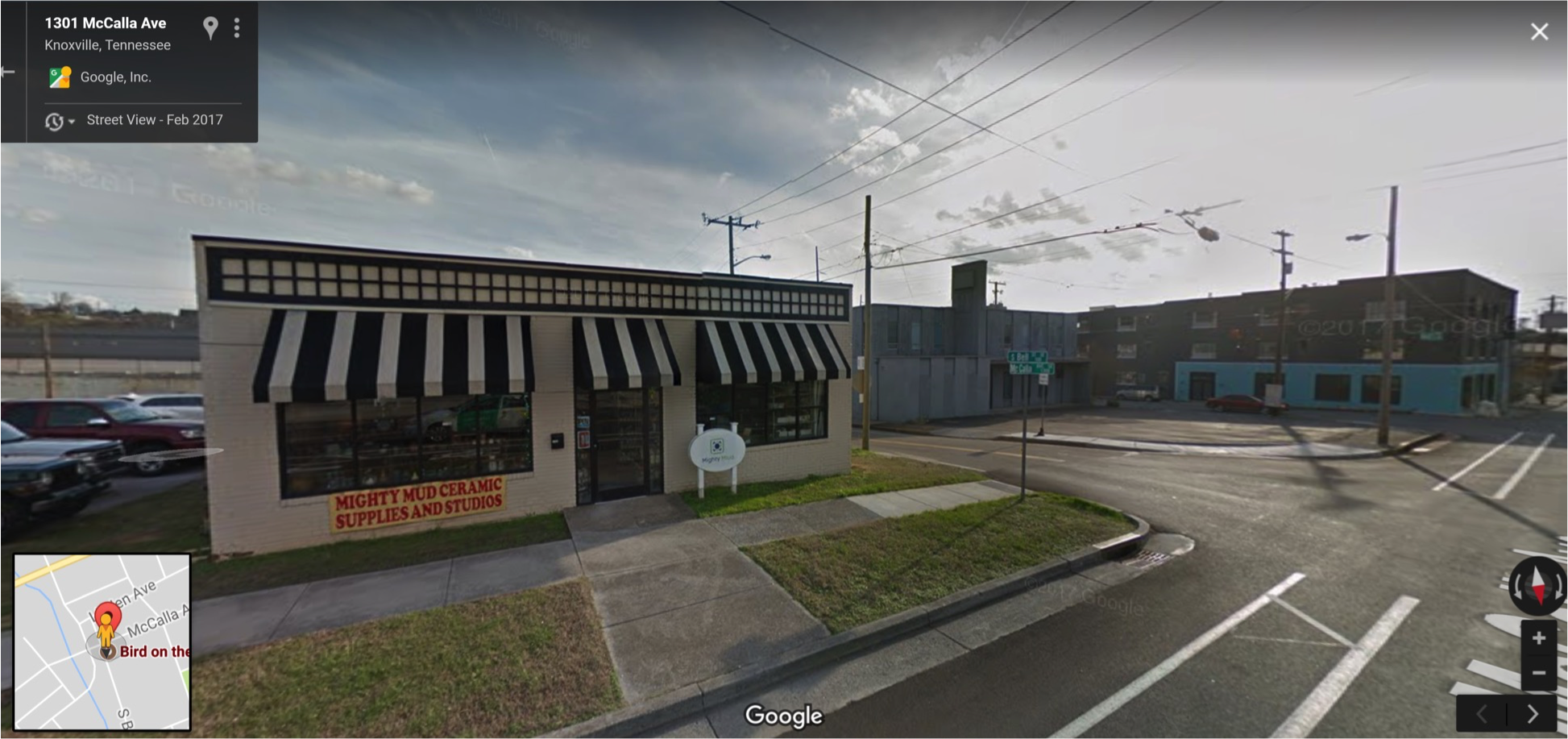 A new makerspace and mixed-use condo building take shape down the street from an existing small-scale manufacturing workshop in the Magnolia Avenue Warehouse District. (Image: Google).
Although Knoxville is intentionally supporting small-scale manufacturing across the city, the Magnolia Avenue Warehouse District is a true hub for local makers. An ongoing streetscaping project is making the neighborhood more walkable and livable and the redevelopment of mothballed buildings has followed closely behind. Electric Co. Lofts carries forward the legacy of a 1920s furniture warehouse as a mixed-use condo building and 1200 McCalla will soon be hybrid co-working/showspace for artisans. Knoxville is also encouraging investment geared toward small-scale manufacturing outside the boundaries of the warehouse district, including a hotel redevelopment project that will double as a retailer for locally made goods. 
Jim and Terrance concluded by underscoring their efforts for a more inclusive maker community. They've partnered with Etsy to offer free craft entrepreneurship classes in disenfranchised corners of the city and brought together community organizations to focus on diversity and inclusion during this year's Maker City Summit.
Carrie Gartner of The Loop Community Improvement District (CID) in Columbia, MO described an impressive amount of activity since the technical assistance workshop was completed six months ago. Carrie and her team quickly activated a vacant lot with a pop-up park that engages the surrounding neighborhood daily, focusing on STEM education for kids and now serves as the new location the Loop's maker fair. The team is collaborating with Moberly Area Community College to expand its mechatronics program—which will soon include new makerspace for students and community members—and Mizzou North to repurpose an old hospital kitchen as a space for emerging food producers.
The Loop CID is also paving the way for future developers by familiarizing city planning staff with the types of floor plans and operations common among small-scale manufacturing businesses and by proposing a series of long-term zoning changes to streamline new projects. 

The Loop's new pop-up park. (Image: The Loop CID).
Tina Shelvin Bingham of the McComb-Veazey Community Development Corporation in Lafayette, LA spoke about the confluence of several neighborhood projects, including a Kresge Foundation FreshLo Initiative—which is formalizing an arts and culture district that pays respect to the community's rich creole heritage. Now, the injected interest of small-scale manufacturing combined with a longstanding food culture is pushing property owners and developers to brainstorm (and someday build) what is needed to fuel a healthy entrepreneurial community—specifically a shared kitchen that allows home-based businesses to grow and a neighborhood grocer that sells locally made products. 
Tina also described how the neighborhood's new "community house" brings together community members, budding entrepreneurs, and existing business owners for a variety of events—from classes on resident leadership to networking sessions that guide new businesses through legal paperwork. And McComb-Veazey continues to bring people together elsewhere with a newly created pocket park that celebrates local musicians and during a series of design charrettes aimed at repurposing a dilapidated gas station—envisioned to become the neighborhood's "Homegrown Public Market." 
Moderator Ilana Pruess helped pull together the themes that spread across the three communities. Success starts with purposeful community engagement and tangible projects that people can see come to life while feeling included in the process—only then is it possible to overcome the politics of making change. Learn more about our small-scale manufacturing program on our blog.
This webinar was supported by funding from The U.S. Economic Development Administration as part of Smart Growth America's Small-Scale Manufacturing and Place Based Economic Development Program.
View our last webinar recap on zoning for the maker economy.
Top image: A new community house in the McComb-Veazey neighborhood in Lafayette, LA. (Image: McComb-Veazey CDC).