Throughout much of 2019, Smart Growth America's LOCUS team worked hand-in-hand with six Massachusetts communities to harness Opportunity Zone investments to benefit rather than displace their residents, and result in walkable, mixed-use communities with a variety of employment and housing options for everyone. We spent a day earlier this month going overall we learned in a public event in Boston earlier this month.
Over 100 municipal officials, real estate developers, and investors gathered in Boston on November 15 for the first-ever LOCUS Massachusetts Opportunity Zone Convening. The day was intended to showcase the findings from Massachusetts' inaugural Opportunity Zones Academy in Greenfield & Montague, Salem, Barnstable & Yarmouth, and Fitchburg. The Convening also provided attendees an opportunity to receive professional insight on Opportunity Zones. Over the course of the day, light was shed on the shortcomings, benefits, and future of Opportunity Zones. Wish you could have been present? No worries; here are four highlights from the Convening: 
Done right, Opportunity Zones can propel a community's vision of equitable development 
Opportunity Zones can be a catalyst to actualize a community's goals. In communities like Turners Falls (in Montague) that have a clear vision of where development is headed, Opportunity Zones have been effective in supporting and enabling this vision. Walter Ramsey, the town planner from Montague, spoke about the town's unsuccessful efforts to bring a mixed-use project to downtown Turners Falls. With the expert assistance gained through the Opportunity Zones Academy, Turners Falls succeeded in finding a developer interested in building the $11 million mixed-used project that the community has been longing for—a major triumph for the small community.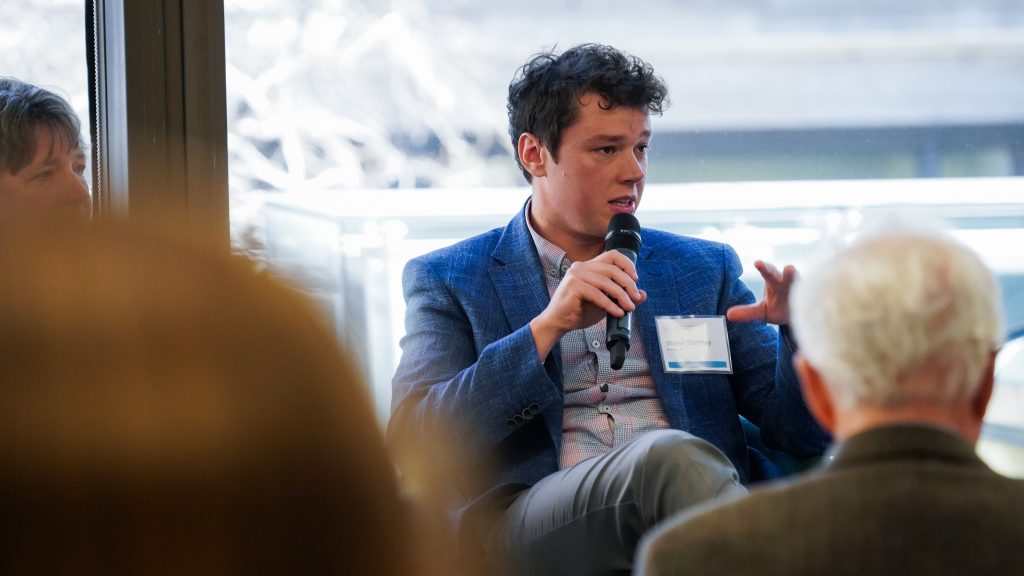 Municipalities need to identify the regulatory barriers to achieving their vision  
John Robert Smith of Smart Growth America advised that communities should look into their ordinances that are preventing the very thing they're trying to accomplish. For some communities, zoning codes may be prohibitive. Through participating in the Massachusetts Opportunity Zones Academy, Yarmouth discovered that their zoning code was a) difficult for developers and investors to read and comprehend and b) served as a major obstacle to diversifying their development stock due to its rigidity. Once their zoning code was identified as a hindrance, Yarmouth was able to begin discussions on what the city's vision for its future is and how this can be supported by its zoning code and other development policies, whether investments are coming to an Opportunity Zone or any other part of the community. 
Investors are ready to invest…they just need help finding projects that "work" 
The narrative from investors and developers in the room was that there is a high interest in investing in Massachusetts communities, specifically in the state's Opportunity Zones, but finding specifically where to invest is proving difficult. Developers and investors are looking for projects that "work" and appreciate over time. Doug Landry, a LOCUS Steering Committee member, suggested that communities identify which sites in its Opportunity Zones are "shovel ready" for new projects. These sites, according to Landry, can be promoted and published on websites like MassEcon, which serves as the primary tool for investors and developers to seek new investment opportunities in Massachusetts. 
Each community needs to identify where the incentive can be leveraged most effectively

 
Opportunity Zones are not to be considered a "one-size-fits-all" incentive. Developers and investors aiming to assist in developing in communities with Opportunity Zones should remain cognizant of each community's individual needs and visions. Every community that participated in the Massachusetts Opportunity Zone Academy has different development gaps that they were hoping Opportunity Zones could help close.
Walter Ramsey of Montague spoke at length about its desire to expand the arts and culture component of Turners Falls. Turners Falls has a regional identity as a place that attracts artists. The Town of Montague is optimistic that Opportunity Zones can be effective in further drawing on and expanding on its artistic identity, incentivizing investors to build more theatres instead of factories. 
The city of Yarmouth, facing a complicated wastewater management issue, is hoping to see investment in the form of infrastructure projects. The city does not have a municipal wastewater system which causes residents to comply to Massachusetts Title 5 to ensure that all homes are equipped with a septic system. Representatives from Yarmouth spoke frankly about how the city needs to address its wastewater management concerns before it can be ready to work on attracting investors. It is their hope that they can enact a plan and secure funding from the state's Economic Development Administration to support the construction of a municipal wastewater infrastructure. Despite this issue, the city is continuing its visioning exercise and remains intent on educating residents on Opportunity Zones. 

This first-ever LOCUS Massachusetts Opportunity Zones Convening was a wonderful display of what can be uncovered when you have all the right people in the room having an honest discussion. Over the course of the day, a specific city and investor were able to connect and make a match on a project, communities shared stories of success, while developers and investors were able to speak bluntly about their interaction (or lack of) with Opportunity Zones. The convening helped create a mutual understanding between communities seeking investment and developers seeking to invest in those communities, and we are eager to repeat this experience in other cities and states across the country.
Read more about Opportunity Zones from SGA here.