Complete Streets Workshops
The National Complete Streets Coalition (NCSC) helps state and local agencies learn to balance the needs of all users and develop and implement effective policies and procedures. We offer both in-person and virtual workshops and technical assistance.
First time here? Tell me more about Complete Streets >>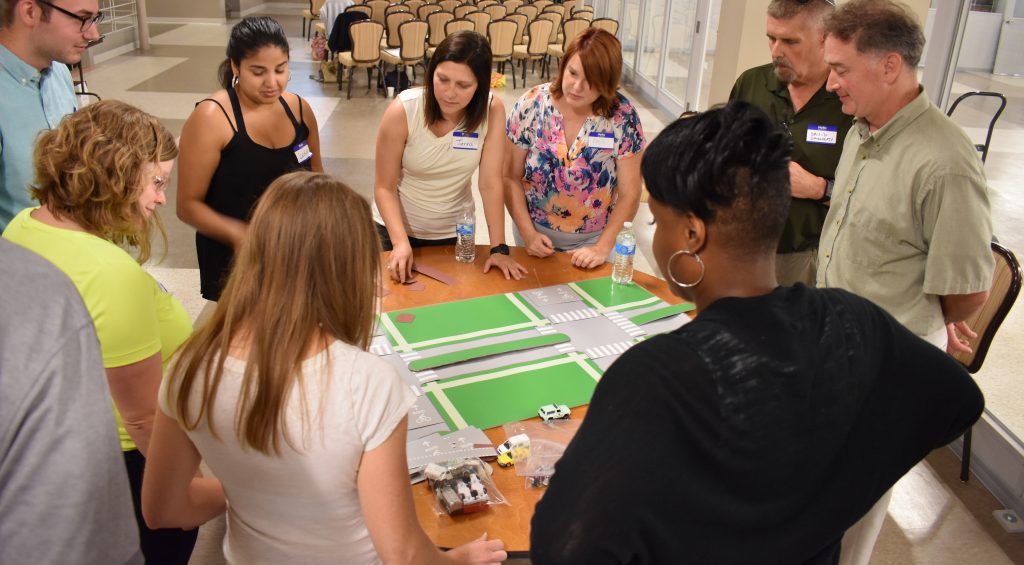 Using NCSC's framework, our hands-on workshops help participants lay the required foundation for adopting or updating a Complete Streets policy, strengthening relationships between transportation practitioners, other departments, and the community. Our focus on putting these policies into practice—changing what gets built and where—can help transform the decision-making process itself. Run by the National Complete Streets Coalition, each interactive workshop is led by NCSC staff and expert, nationally-recognized practitioners who bring a balance of policy and design experience to help decision-makers, stakeholders, and agency professionals learn how to balance the needs of all users and routinely create and maintain safer, more Complete Streets.
Our workshops touch on one or more of these eight core areas:
Understanding the benefits of Complete Streets
Developing and adopting a new policy
Implementing a Complete Streets policy
Building a coalition and community engagement
Measuring the performance of our roads
Communicating about Complete Streets
Experimenting with quick-builds and demonstration projects1
Complete streets in different contexts, from rural places to big cities

Get help
For more information or to schedule a workshop or series of workshops, please contact the National Complete Streets Coalition using the contact form.
Request more information about assistance
We also offer e-learning assistance:
You can access two modules that are based on the core curriculum of our in-person technical assistance. Learn more about our e-learning offerings, which can be purchased for $69 each or $95 for both.
Introduction to Designing for Active Transportation
Integrating Land Use into Complete Streets
Learn more about our e-learning offerings