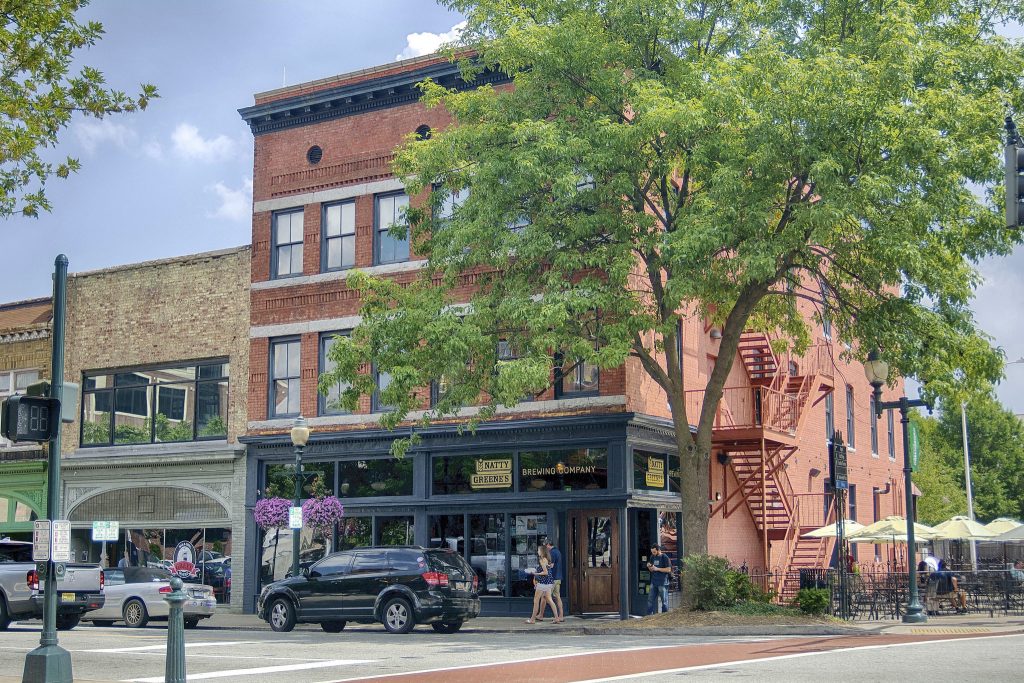 Greensboro, NC is expanding its great places. If a great target investment market means a growing population of 1.6 million in the tri-city region, job and wage growth, and a great quality of life, join the LOCUS webinar "Development Opportunities in Greensboro" on October 5, 2017 9:00 – 10:00 am EDT to learn about investment opportunities – including four sites the City has targeted for walkable, urban development – and Greensboro's streamlined approval process and other incentives for creating smart growth.
Award-winning parks, trail systems, and libraries, seven colleges and universities, professional sports, top-rated golf courses, and regional draws including the ACC Hall of Champions, the International Civil Rights Museum, and the Greensboro Science Center make Greensboro a great place to live, visit, work, and invest. The $78 million Steven Tanger Center for the Performing Arts scheduled to open in 2018 will add a new level of vitality to the urban center of Greensboro, already packed with good restaurants, spacious parks, interesting art, historic architecture, and local shops.
Join the LOCUS webinar to hear Senior Planner Dyan Arkin, Planning Director Sue Schwartz, Current Planning Manager Steve Galanti, and others discuss new opportunities for development that foster a range of housing choices in mixed-use development projects, preserves open space, expands transportation options, and enhances pedestrian access to employment and nearby transportation systems.
 Interested in becoming a LOCUS member? Learn more about LOCUS membership.
Photo credit: Ucumari via Flickr