Sundance Square in downtown Fort Worth, TX, which was developed under form-based standards. Image: Randy Hutcheson.
Conventional land use regulations have contributed to a great divide in our country, producing sprawling places that are marked by a stark separation of both uses and people. But form-based zoning is emerging as a creative tool for cities to remedy the inequities often produced by the conventional system.
Although the 1926 Supreme Court decision of Village of Euclid v. Ambler Realty Co. validated the use of municipal power to separate land uses for "public welfare," conventional zoning has just as often been used as a tool for social separation. Throughout the 20th century, cities have used zoning as a way to separate not only uses—like residential, commercial, and industrial—but also people according to wealth, class, and race.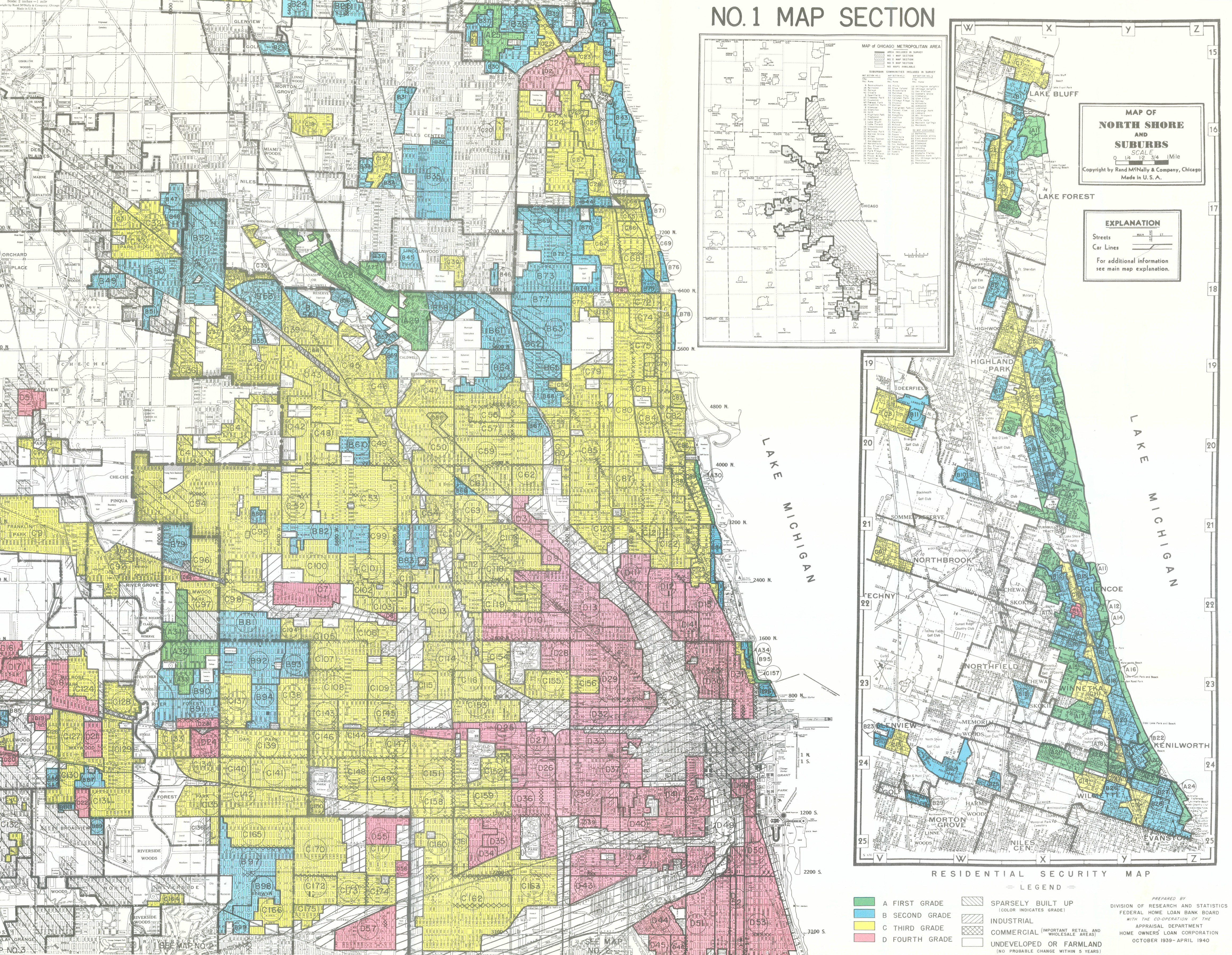 A quick look at Chicago reveals how today's uneven distribution of prosperity spawns from a history of zoning to exclude and separate. Today, affordable housing is concentrated in a few majority-minority neighborhoods zoned for small lots or multifamily housing while single-family zoning covers substantial swaths of the city, primarily in whiter, wealthier neighborhoods. The divide between these two residential zones often closely mirrors the redlining maps of old that—along with other insidious tools like racial covenants—directed investment away from low-income and minority neighborhoods and were used to keep African Americans and other people of color out of white communities.
Chicago isn't unique in this regard; zoning in many communities continues to keep people of color out of white neighborhoods while concentrating poverty in select zip codes, even if that's not the intent. But instead of being a tool for segregation, if done right, zoning can be a tool for creating more equitable, just communities.
From separation to integration
Form-based codes present a particularly promising strategy when confronting segregation. From the very start, this type of zoning uses an exhaustive community visioning process to inform the physical character and design of a community. And rather than separating housing from jobs and services, form-based codes encourage a mix of uses—and a greater diversity of housing types—which can dramatically cut transportation costs by allowing people to live closer to where they need to go.
If crafted thoughtfully, zoning reform can address ingrained inequities, especially when paired with other equity-driven initiatives for developing/preserving affordable housing, preventing displacement, and supporting small businesses.
Here are the main categories where we are seeing communities employ form-based codes to improve equity across the country:
Most of these examples of more equitable zoning strategies revolve around increasing affordability—a first essential step toward desegregation and shared prosperity. Other strategies like improving access to public services and a more equitable distribution of public infrastructure investments must also be addressed to develop a truly equitable community.
Here are Smart Growth America, our motto—improving lives by improving communities—refers to all lives. While zoning has historically been a tool for separating people, it can be used to raise all boats in the community, regardless of a person's age, race, ability, gender, or income. Zoning reform won't create an equitable city by itself, but communities across the nation are using it as a crucial tool to remedy past wrongs and open up additional policy options for a more equitable future.