After five years as the director of the National Complete Streets Coalition, Emiko Atherton is departing Smart Growth America in July. She has made an indelible impact on the national, state, and local push for implementing safer streets that everyone can enjoy.
Emiko Atherton came to Smart Growth America and the National Complete Streets Coalition in 2015 after a nationwide search for a new director to lead the Coalition into a new era. After coming to Washington, DC from her home state of Washington, Emiko will soon be heading back to become the Executive Director of Social Venture Partners Seattle.
"Emiko took over the Coalition during a period of some uncertainty half a decade ago. She is leaving a strong Coalition behind, with an impressive list of accomplishments in her wake, and we will miss her leadership, passion, and strong, unique voice advocating for tangible change in how we design, build,  and manage our streets," said Calvin Gladney, Smart Growth America President & CEO. "Emiko always pushed to achieve more racial and class equity in the planning and implementation of Complete Streets work, and SGA will take up that mantle going forward."
"The Coalition is far stronger today because of Emiko's leadership, and on behalf of the Steering Committee, we are sad to see her go, but we wish her well with her move back to Seattle," said Rich Weaver, chair of the Coalition Steering Committee and Director of Planning, Policy and Sustainability at the American Public Transportation Association. "We celebrate the many accomplishments and recognize the immense progress of the Complete Streets movement during her tenure to prioritize equity and implementation and fight for concrete changes to how our streets are designed, built, and used. Everyone deserves the chance to safely walk, bike, or roll where they need to go, and the Coalition is fully committed to ensuring that vision comes to pass."
For the time being, Transportation for America director Beth Osborne will be managing the Coalition within Smart Growth America's transportation portfolio, but the Coalition will continue its work to keep these issues in the forefront of transportation discourse, including the importance of Complete Streets to fostering equitable access to opportunity, local economic development and protection of human life.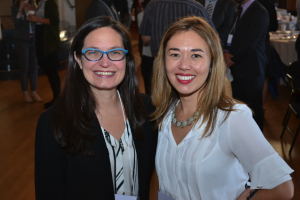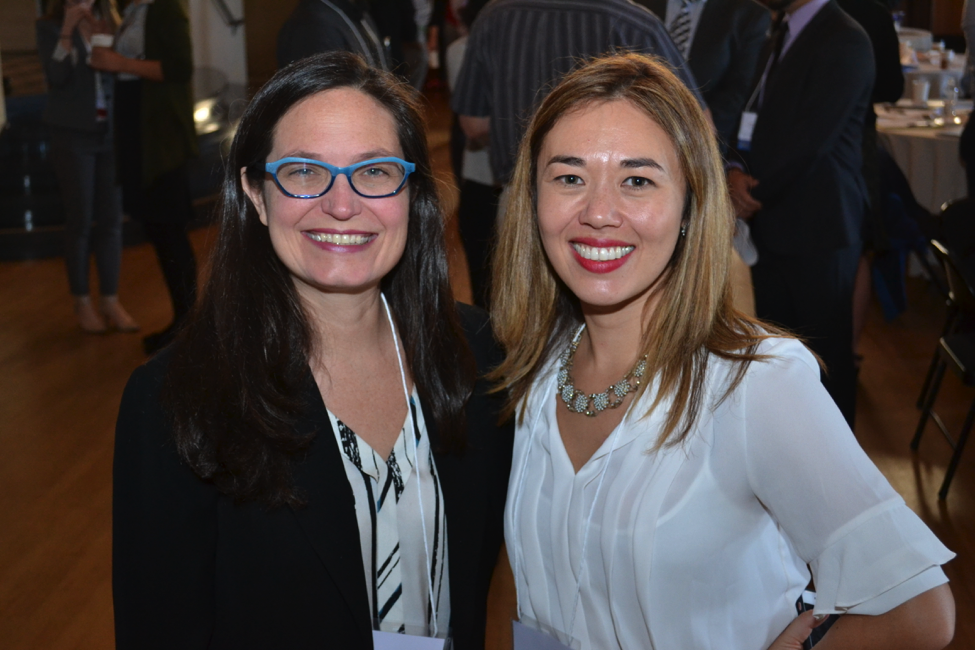 "Safety has been one of Transportation for America's three core priorities and the Coalition has been working hand in glove with T4America to further that goal over the last few years—and will continue," said Beth Osborne. "We will desperately miss Emiko's powerful impact as an advocate but we take comfort in knowing that she has helped build a nationwide network of other advocates who will continue to join us in advancing the urgent issue of safety for everyone."
A decade into its existence, the Coalition had been massively successful in encouraging states and localities to pass Complete Streets policies. But Emiko recognized that many of these policies were failing to impact actual projects on the ground. This, along with a lack of emphasis on equity, was resulting in policies that were failing to make streets safer, especially for the most vulnerable. Emiko guided the Coalition through a sea change to make equity and implementation the focus of the Coalition's local policy work, overhauling the scoring system for grading policies to require a clear path to implementation and a clear focus on equity to receive a high score.
Emiko conceived and ran a series of Safe Streets Academies to test out creative approaches to safer street design, working with teams from South Bend, IN; Orlando, FL; Lexington, KY; Pittsburgh, PA; Huntsville, AL; and Durham, NC to build skills in safer street design, creative placemaking, and community engagement, and then put these skills into practice.
After more than a decade publishing the Dangerous by Design report across various Smart Growth America programs, Emiko helped push pedestrian safety further into the spotlight as a reliably powerful spokesperson in national media about the crisis of people being struck and killed while walking.  She also helped bring a new focus to the racial disparities—Black Americans and American Indian or Alaska Native people are disproportionately killed compared to people of other races—helping recast the report's narrative around improving equity.
Along with Ben Stone, SGA's director of arts & culture, she conceived and assembled Intersections, the first national conference on Complete Streets and creative placemaking, bringing together engineers and planners with artists and advocates to learn from one another at the only conference of its kind.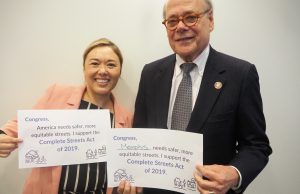 And perhaps most notably, after a decade of false starts and near misses and almost wins on federal policy for the Coalition, Emiko worked tirelessly to get the Complete Streets Act of 2019 introduced by Rep. Steve Cohen, much of which was incorporated into the House's INVEST Act transportation authorization proposal, truly bringing Complete Streets to the federal level in a concrete way for the first time. 
For more information about the Coalition, you can contact Cole Zaccaro or Mae Hanzlik with the Coalition directly, or by continuing to use [email protected].
Stay tuned for a more personal reflection directly from Emiko as she departs in mid-July.