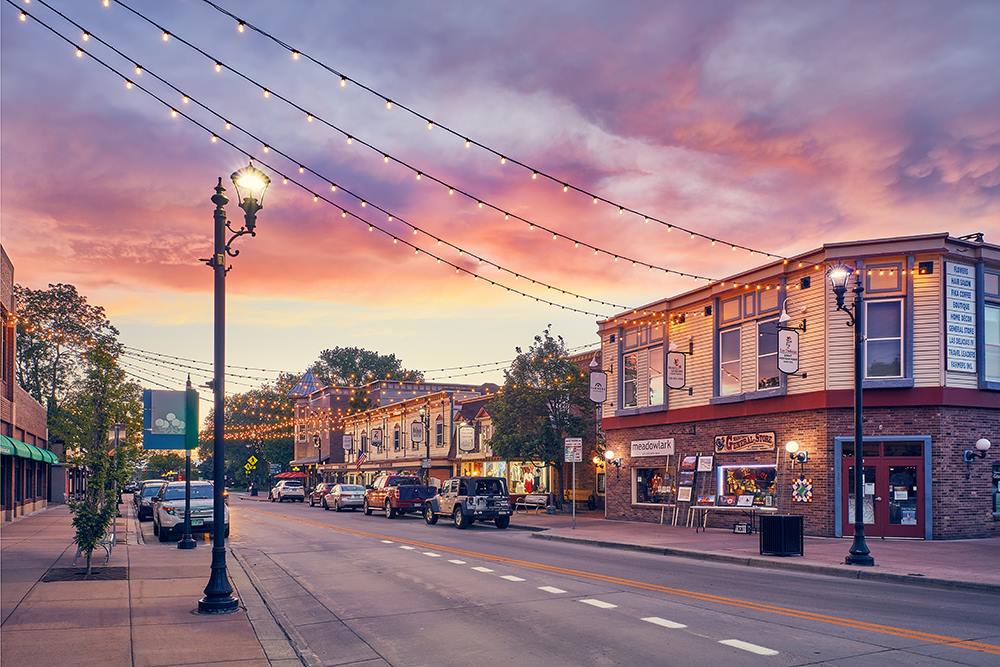 The Richard H. Driehaus Form-Based Code Award is back for its 15th year! If your community has adopted a form-based code that is promoting people-scaled development and a mix of uses, your code may be a great example for others. 
Unlike conventional zoning, form-based codes address more than just the development of a space. Interactions between streets, blocks, buildings, community, and public and private spaces are all taken into consideration. The Driehaus Award recognizes exemplary form-based codes that advance the practice of form-based zoning in both composition and implementation. Both newly-adopted and established codes showing positive built results are eligible. FBCI encourages applications for codes that have been adopted for disinvested neighborhoods or communities of color, or that have been drafted by minority professionals.
Last year, two very different communities took home the 2020 Driehaus Award for their form-based zoning codes. Hartford, CT, a post-industrial legacy city trying to bring new life to the community, did the challenging work of writing a new, citywide code from scratch. Rancho Cucamonga, CA, in the foothills of the San Gabriel Mountains (about 30 miles east of Los Angeles), worked with Sargent Town Planning to write the Etiwanda Heights Neighborhood Plan and Code to create a new neighborhood while conserving much of the natural environment. (Read more about these winners here).
Submissions are due by 5:00 p.m. Eastern Time on Friday, August 6. Details can be found on the Form-Based Codes Institute's website here, including the entry form and instructions, previous winners, the 2021 Awards Jury, and eligibility requirements. For additional information, contact Jamie Zouras at [email protected]. 
What makes an award-worthy form-based code?
Form-based codes offer a significant advantage over auto-oriented, use-based zoning by focusing on the quality of the space between the buildings; the scale, placement, and facades of the buildings; the public and private open spaces; and the streetscapes. If well written and implemented, form-based codes promote human-scaled places that encourage a mix of uses and support walkability. In reviewing codes submitted for the award, the jury considers the following criteria:
Will the code promote good urbanism (has it resulted in high-quality development activity)?
Will the code deliver a predictable street character (public and private open space)?
Is the code implementable and relatively easy to use?
Does the code have relevant and distinguishing features that advance the practice?
If your code meets these criteria, consider submitting an entry form to nominate your code to be recognized by FBCI as an exemplary form-based code. Learn about the 2020 Driehaus Award winners here.
The Form-Based Codes Institute would like to acknowledge the generosity of the Richard H. Driehaus Charitable Lead Trust in making this award possible. FBCI mourns the loss of it's long-time friend and supporter, Richard H. Driehaus. Richard was the Institute's founding benefactor the Richard H. Driehaus Charitable Lead Trust and has underwritten this annual Award, which bears his name, since its inception.