FBC 101 – Class information

FBC 101: The ABCs of Form-Based Codes (virtual edition)
FBC101 (virtual edition) consists of four, two-hour sessions, in which participants learn how form-based codes are essentially different from conventional land use regulation and how they have evolved to solve many of the problems created by conventional zoning. The course provides an overview of the process of creating a form-based code, moving from an initial place-based community vision to an adopted code and beyond. Instructors combine lecture and classroom discussion with interactive exercises in observing community built form and shaping public space.  Participants also learn about common misconceptions about form-based codes and the legal basis for form-based codes.
Unlike our one-day in-person version of FBC 101 class, this virtual edition unfolds over four sessions, and all are required for completion of the 101 class. Please ensure that you can attend all four of these sessions. Eight hours of APA credit are now available.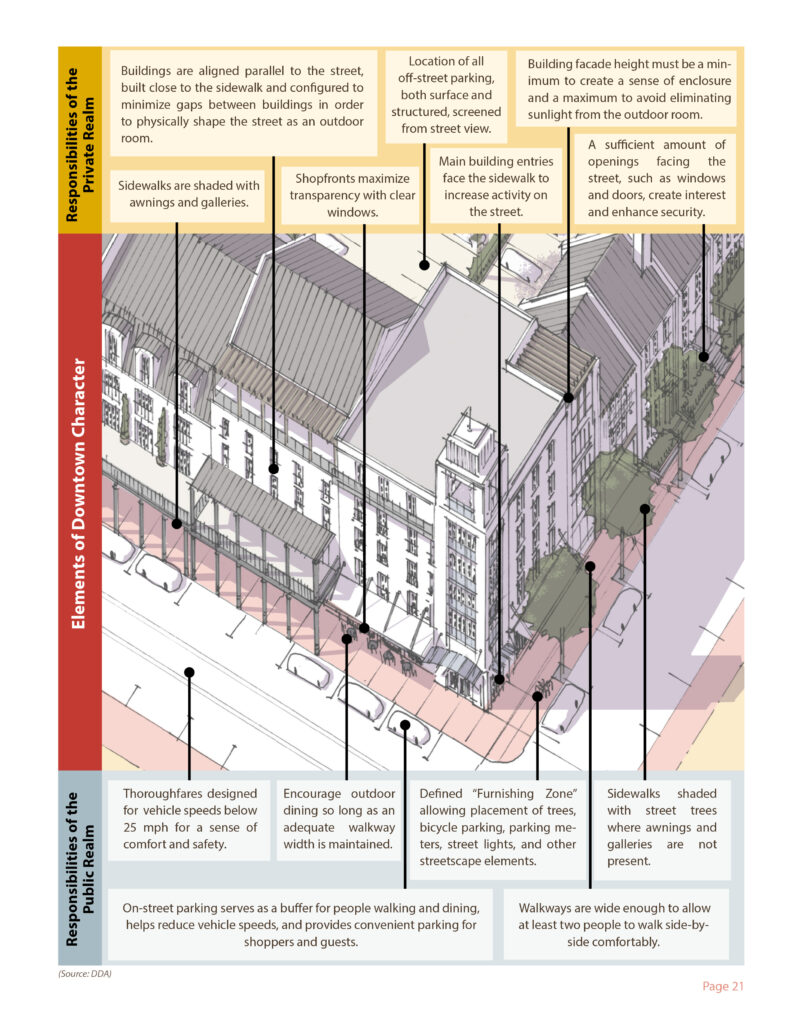 This class is a prerequisite for FBC 201 (urban design) and FBC 301 (code implementation). Participants who attend all three courses receive a certificate of completion from FBCI.
(All times Eastern)
Module 1: Form-based codes – A tool for shaping community form and character.
Friday, November 5, 12:00 – 2:00 p.m. ET
Module 2: Learning what to look for when coding with a form-based code.
Friday, November 12, 12:00 – 2:00 p.m. ET
Module 3: Getting ready for a form-based code.
Friday, November 19, 12:00 – 2:00 p.m. ET
[One week off for Thanksgiving break]
Module 4: Making your form-based code work in your community.
Friday, December 3, 12:00 – 2:00 p.m. ET
View more information about our full range of classes