Since 2012, the LOCUS Leadership Awards have honored real estate developers and investors who have demonstrated exemplary commitment to public leadership, furthering LOCUS's mission and development for walkable, sustainable communities.
This year, a record number of nominations were submitted for the 2018 LOCUS Leadership Awards and we're excited to announce this year's finalists:
Company of the Year:
EYA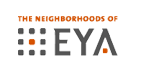 EYA, based in Bethesda, MD specializes in walkable, residential communities and mixed-use development. The company has embodied the spirit of walkable, urban development for over 20 years. During that time EYA has built almost 40 walkable urban neighborhoods in the DC metropolitan area, including Chelsea Heights, Chancellor's Row, Westside at Shady Grove Metro, and Capital Quarter. While homebuilding is EYA's primary business, building sustainable neighborhoods is the company's passion.
Paradigm Properties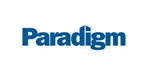 Paradigm Companies is a full service real estate development, construction, and property management company that has transformed the Mid-Atlantic region with properties that focus on smart growth, public transit, community spirit, and uncompromising customer service since 1991. Every Paradigm project incorporates efficient design, green building technology, and affordable housing options in a variety of market-rate residential locations. Paradigm is committed to innovation and leadership for the benefit of the residents and communities in which they work.
PN Hoffman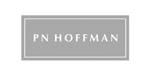 PN Hoffman is Washington-based real estate developer dedicated to smart growth projects that brings a balanced mix of imagination and sound thinking to create new and innovative urban environments. PN Hoffman has demonstrated commitment toward serving neighborhoods, building dozens of developments that are helping transform Washington. Careful planning, neighborhood outreach, and creative guidance have provided inspiring developments, revitalizing neighborhoods and bringing new life to communities.

Developer/Investor of the Year:
Will Bradshaw is the Co-Founder and President of Green Coast Enterprises. He started the Green Coast Enterprises in New Orleans after Hurricane Katrina with a vision to create a triple bottom line real estate development company.
Under his leadership, Green Coast's first major commercial development, Community Green at Washington and Broad, modeled the concepts of retaining rainwater on sight through a permeable parking lot and rain gardens four years before the City of New Orleans passed its storm water management legislation. The Pythian, another development, created a first of its kind model using a community land trust to ensure permanent workforce affordable housing in the downtown New Orleans Central Business District. Through this work, he has become a thought leader on issues of sustainability, affordable housing, and smart growth policies.
Joel Testa is leading the revitalization efforts of downtown living in the City of Akron. His company not only invests in residential and retail development, but they organize downtown stakeholders to provide the quality of life amenities that encourage people to want to live, work, and play in the city.
Under his leadership, he has developed several notable redevelopment projects that incorporate design that allows people of all types to interact with each other, including the Northside Marketplace, a new indoor marketplace that will serve as a kind of incubator to help startup companies grow, while offering Akronites a unique place to shop and gather.
Andrew Frey is a real estate development professional with more than a decade of experience. He is a developer, zoning lawyer, educator, advocate, and winner of the ULI Southeast Florida Young Leader of the Year.
Under his leadership, he successfully led the initiative to create a parking waiver for small buildings with transit service in the City of Miami, particularly in neighborhoods in need of preservation and revitalization. Andrew has contributed to the revitalization of declining neighborhoods by improving walkability and adding moderately priced housing.
About the Finalists
The finalists have been selected because of their commitment to advance smart growth development by creating vibrant, walkable urban places.
Winners will be announced at the LOCUS Leadership Awards Luncheon on Monday, April 23, 2018, 12:00 – 1:20 p.m. at the 2018 LOCUS National Leadership Summit: Rebuild America's Neighborhoods in Washington, DC.
Register today to celebrate the winners of this year's awards with us!
Register Now