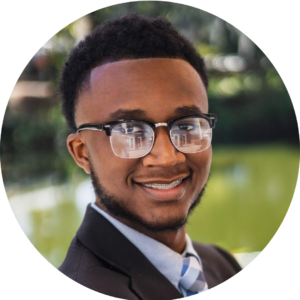 Isaiah Dacius is an intern for The Transportation and Thriving Communities team. As an intern, he uses his research skills to advocate for policies that prioritize accessibility, safety, and environmental sustainability in transportation planning to push for more thriving communities.
Before SGA, Isaiah worked at the Florida Department of Transportation. There, he served as a concrete research intern, testing concrete samples for slump, air content, and temperature levels. In this capacity, he engaged in the valuable research of examining concrete samples for fresh properties and contributed to the research project as a whole.
Isaiah is in his second year the University of Florida where he majors in Civil Engineering. He is involved in many organizations such as the Black Student Union and The National Society of Black Engineers. He also served as an orientation leader where he welcomed incoming freshmen on campus.
You can reach Isaiah at isaiah.dacius [at] t4america [dot] org.