LOCUS membership application
LOCUS is a national coalition of real estate developers and investors who advocate for sustainable, equitable, walkable development in America's communities.
Individual membership benefits include:
Receive exclusive as-it's-happening newsletters, alerts, briefings, and specialized memos on policy, legislation and funding streams related to smart growth, land use, housing and infrastructure topics
Connect directly with federal policymakers and real estate development leaders through monthly members'-only meetings and workshops
Guide policy through participation in LOCUS advocacy initiatives to advance smart growth
Network and grow your visibility by meeting with C-level Executives, connecting with other members nationally, and attending LOCUS convenings
Nominate topics and policy areas of interest for LOCUS workshops, advocacy initiatives and more
Corporate partnership benefits include:
Choose to register an unlimited number of staff for LOCUS individual memberships, supporting professional development, land use policy knowledge and networking through member communications, research, and invitations to exclusive members' meetings and workshops
Amplify your company's influence with logo recognition on LOCUS website, in presentations at LOCUS events, and in LOCUS member emails
Engage your staff with a personalized annual presentations or interactive virtual discussions for your staff led by LOCUS or SGA leadership
Receive up to five registrations for the annual SGA Equity Summit, LOCUS Summit, or comparable event
Steering Committee memberships are available by nomination and are intended for individuals with significant experience in smart growth.
Steering Committee membership benefits include:
Guide LOCUS' strategic direction and advocacy agenda
Serve as a real estate advisor to Smart Growth America, influencing the organization's research, advocacy, and coalitions work
Engage in dynamic Steering Committee meetings and exclusive advocacy briefings
Receive invitations to represent LOCUS and your company through meetings with federal policymakers and federal elected officials
Take advantage of all benefits included in the individual membership package
Leadership Circle benefits include:
All benefits listed, including both corporate partnership benefits and Steering Committee benefits
LOCUS membership prices represent different membership types. See the table below to understand how your membership type or firm size compares to the different membership prices.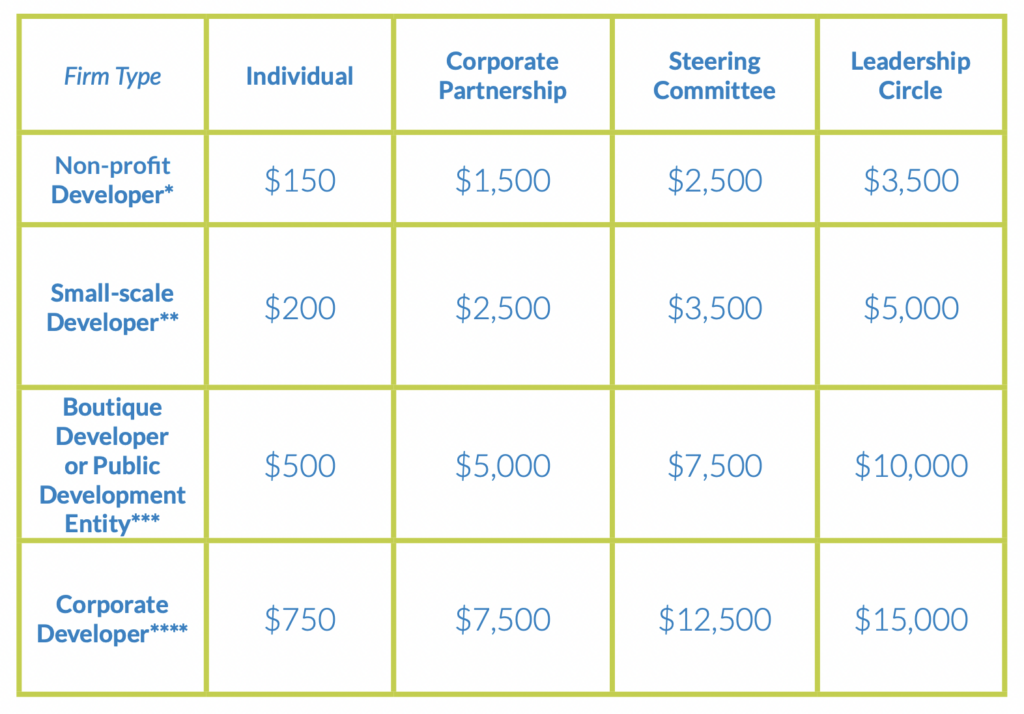 *Non-profit Developer: a nonprofit organization delivering and/or managing housing, including community-based organizations, faith-based organizations and community development corporations
**Small-scale Developer: a firm with a limited number of small-scale projects
***Boutique Developer or Public Development Entity: a small or mid-cap firm specializing in TOD, mixed-use or urban infill, operating in a limited number of markets, or a public development entity
****Corporate Developer: Regional, national, or international mid-cap or large cap firms, including REITs, delivering, owning or operating real estate projects in a large number of markets