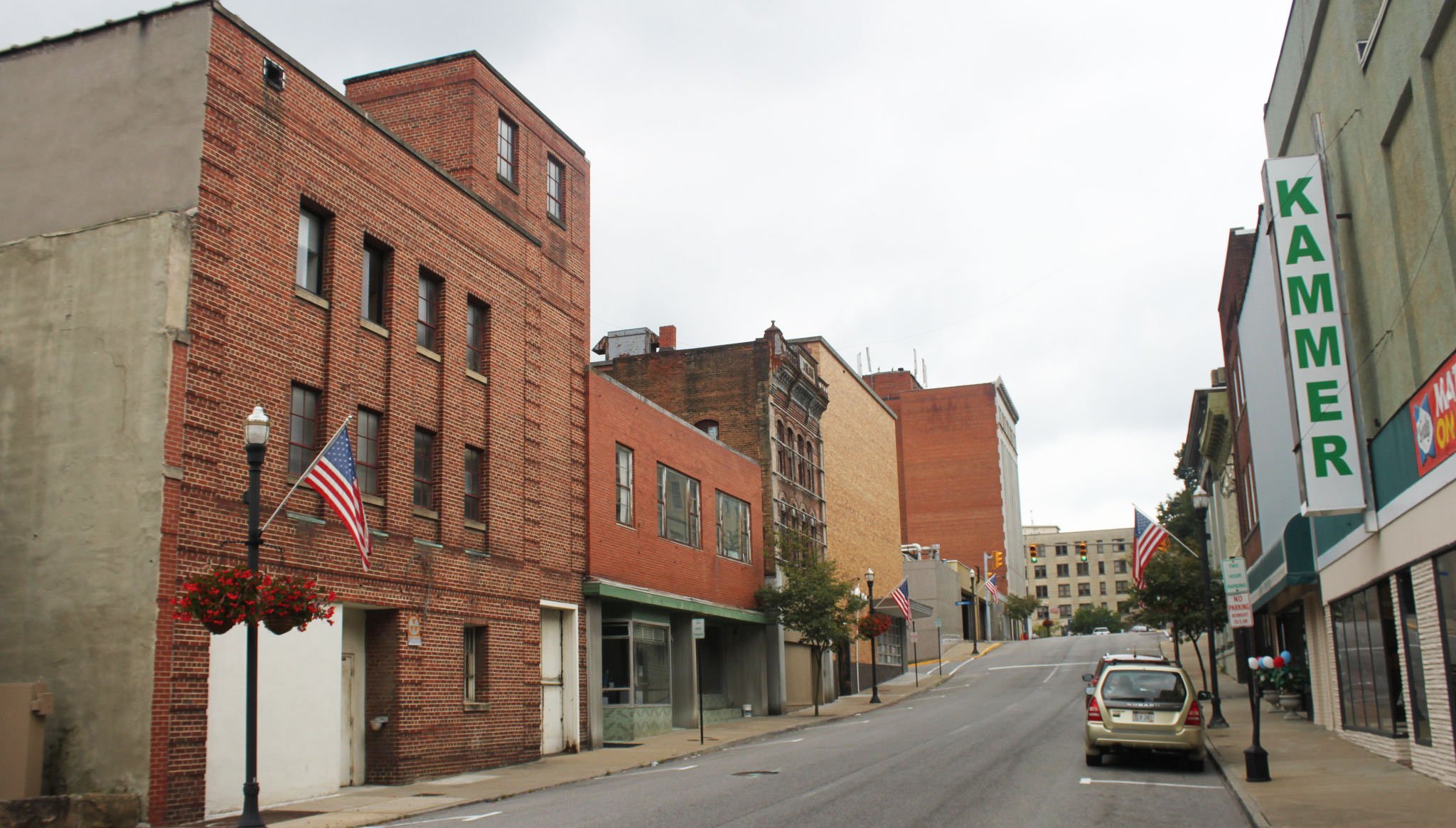 Downtown Bluefield, WV. Photo by Joseph via
Flickr
.
Earlier this year we joined the U.S. Department of Agriculture Rural Utilities Service, the Environmental Protection Agency, and the Appalachian Regional Commission to start delivering Cool & Connected technical assistance, a workshop series designed to help rural communities find new economic opportunities by leveraging investments in broadband, or reliable, high-speed internet access.
Since our first two workshops in Zanesville, OH and Williamson, WV, we've taken this work to nine more communities across the Appalachian region. Here's a closer look at two of them.
Bluefield, WV: Helping new and small businesses get digital
Bluefield, WV, a community whose economy was once centered around coal and rail, has taken strategic steps to diversify its economy and attract new opportunities for its residents. Bluefield is battling many of the same challenges facing small towns across America: its population has nearly halved from its peak of 21,506 residents in 1950 to just 10,465 residents in 2014, and the downtown business district struggles with high vacancy rates.
Despite these challenges, the community has taken initiative to focus revitalization efforts on its urban core. Bluefield recently created a Community and Economic Development Department and hired a director who has set the foundations for new programs that help businesses start and thrive. Last year, Bluefield received a $2 million grant to set up small business incubators to support sectors ranging from manufacturing, technology, food, and destination retail. In 2015, the City celebrated the opening of fifteen new businesses. Bluefield also partnered with neighboring city Princeton to become a West Virginia Certified Arts Community to better promote the theaters, art galleries, and performing arts venues in Bluefield. And in the days leading up to the workshop, Bluefield conducted an inventory of its vacant buildings and their owners.
Our Cool & Connected workshop with Bluefield built upon the city's momentum to foster entrepreneurism. Participants focused on new ways to provide digital literacy classes for business owners, market broadband access to new businesses, and to attract Bluefield's youth to downtown for recreation, shopping, and job opportunities. Workshop participants developed a community action plan to install public wifi in the downtown, set the wheels in motion to develop apprenticeship opportunities for students, and storefront programs for downtown businesses.
Weirton, WV: Recasting a steel town
Weirton, WV hopes to use its steel manufacturing heritage to attract new investments to the community. For much of the 20th century, the Weirton Steel Corporation served as the backbone of the city's economy, attracting a wide range of European immigrants in search of well-paying jobs and a bustling community. During the steel industry's heyday, Weirton's population peaked at 28,000 residents. It has declined since then and as of 2013, Weirton is home to about 19,000 people. Today much of the former Weirton Steel property sits vacant near Main Street, and the company employs just a few hundred workers.
Now, Weirton is working to recast its steel legacy to attract new businesses. Our Cool & Connected workshop strategized ways to preserve the town's history through art and public space at the former steel mill property. Workshop participants came up with an action plan to activate the town's riverfront access, and to renovate some of its vacant storefronts.
In the coming weeks our Cool & Connected workshop team will be working with communities beyond Appalachia, extending as far as New Mexico, Texas, Indiana, Arkansas, and Maine. We're looking forward to getting to know each of these communities, and sharing details of our work there. If your community is interested in a Cool & Connected workshop, or our other technical assistance for small towns, learn more about our Rural Development work.