Artists-in-residence (AIR)
With the support of ArtPlace America, Smart Growth America collaborated with two state departments of transportation (Washington and Minnesota) to create new, one-year artist-in-residence programs—the first two of their kind in the country—to bring a creative approach to advancing the agencies' goals, like improving safety, reducing congestion, promoting economic vitality, supporting multimodal transportation systems, and creating healthier communities. (The McKnight Foundation joined ArtPlace America to support the program in Minnesota.)
Recognized as a tool for pioneering innovative and creative solutions, artist-in-residence programs have been piloted across the nation in municipal governmental agencies, including the cities of Los Angeles and Seattle, but never before at a statewide agency. These two programs are the first of their kind.
"Artists can provide fresh approaches and new ways of doing things, interpret complex processes, and provide unique perspectives for existing programs." – Ben Stone, Smart Growth America's director of arts & culture.
---
Washington State
Washington became the first state to embed a full-time artist in a statewide agency. Read the full news release about the artist team of Mary Welcome and Kelly Gregory that was selected for this groundbreaking program.  and a brief Q&A with them.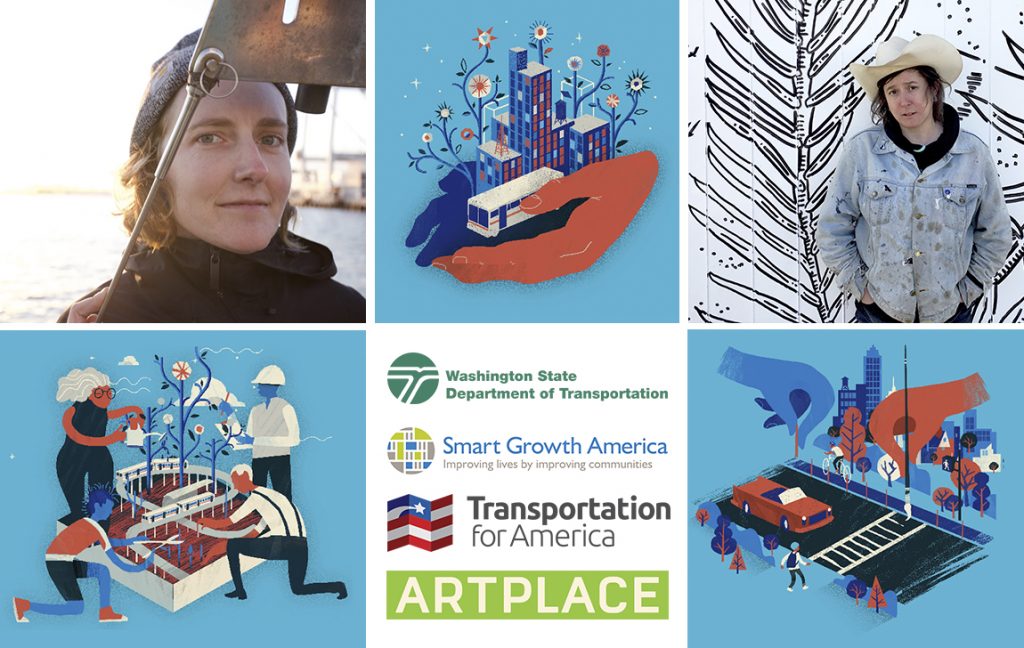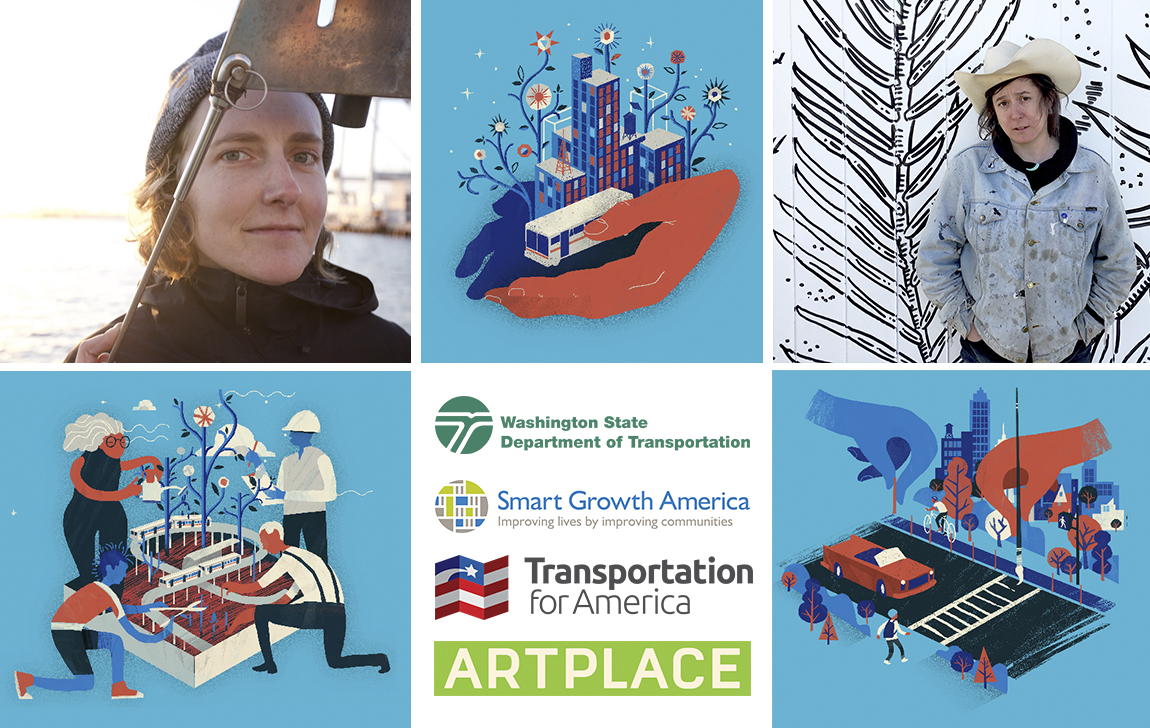 This recorded webinar from Smart Growth America, ArtPlace America, and WSDOT covered how artists can contribute to transportation infrastructure and the specifics about this exciting year-long opportunity. We also answered questions. Watch the webinar >>
View the full archived Call for Artists in WSDOT as a pdf here.
Minnesota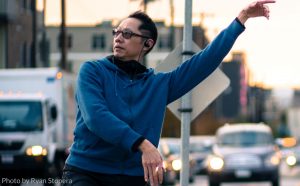 In March 2019, the Minnesota Department of Transportation joined Smart Growth America's artist-in-residence program, hosting a Community Vitality Fellow to creatively meet the agency's goals of promoting economic vitality, improving safety, supporting multimodal transportation systems, and creating healthier communities. 
In July 2019, the Minnesota Department of Transportation (MnDOT) announced that Marcus Young, a behavioral artist, will serve as the artist-in-residence. Marcus is taking a fresh look at MnDOT's goals, and he answered some questions before starting the fellowship here in this post.