Climate Change & Resilience

Climate change presents an urgent, existential threat to our communities, and those who are most vulnerable in our society today are disproportionately affected. Smart growth is one of our best strategies for reducing emissions and enhancing preparedness for future climate impacts.
We believe that climate resilience and adaptation—better preparing for the impacts of climate change such as extreme heat, sea level rise, wildfires and drought —requires land use strategies which enhance standards for future development and prioritize those who are most vulnerable, supporting communities who are in harm's way.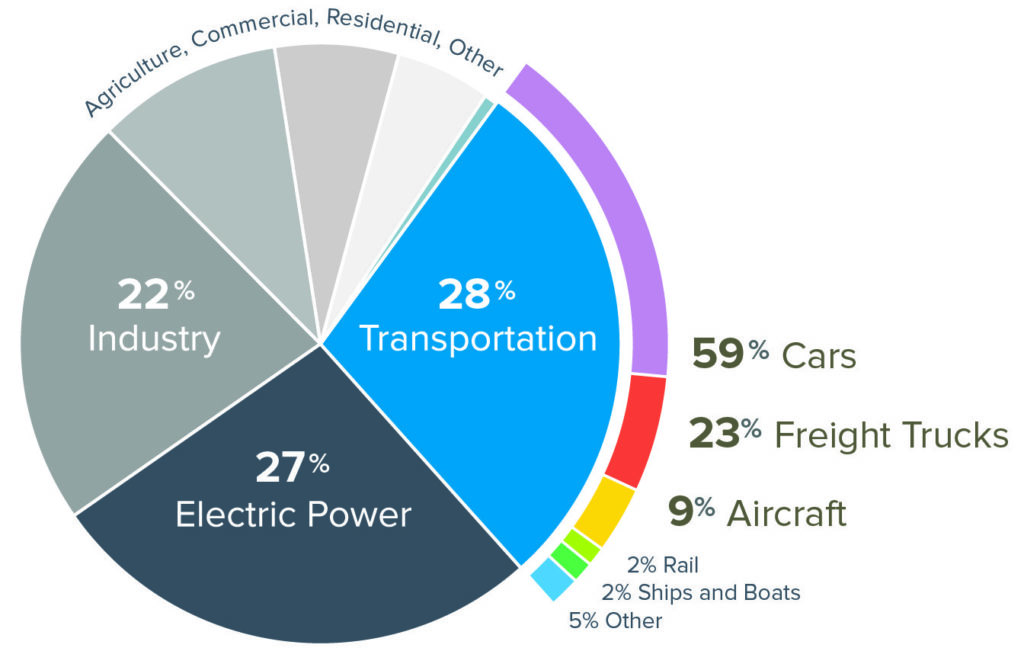 Transportation—and the land-use decisions that directly determine how much we drive and emit—accounts for the largest share of carbon emissions in the US. We deeply believe that we'll never achieve ambitious climate targets or create more livable and equitable communities if we don't find ways to allow people to get around outside of a car—or provide more attainable housing in places where that's already an option.
Beyond our extensive work using smart growth as a tool to curb emissions in the short-and long-term to avoid the worst effects of climate change, its effects are already here, and they are not being felt evenly. Climate resilience is another key part of our work: ensuring that land use and development decisions take into account climate impacts which present grave risk to other communities, especially low-income communities and communities of color who have been historically marginalized by land use decisions. Policies need to prioritize the people being most impacted today and tomorrow and future land use strategy, infrastructure investment and building standards need to address the current and future threats we face.
Some of our notable work on climate change and resilience ››
We've been working on climate change and smart growth for well over a decade, trying to mainstream the idea that we need to think beyond just the footprint of our buildings and start considering where we live overall and how we get around to reduce emissions and be more prepared for climate impacts.
Research and writing ››
Our Driving Down Emissions report—itself an update of a report we released all the way back in the 2000s— explores how our land-use and transportation decisions contribute to skyrocketing emissions, while also providing a roadmap for reducing these emissions while meeting the demand for housing in locations where people naturally emit less, helping to build a more just and equitable society.
The Great Real Estate Reset is a clarion call for an industry that is failing to keep up with changing demands. One section of the report explores how distorted and destabilized housing markets are pushing households and future growth into areas which face significant climate risk.
Advocacy ››
When the Biden administration took office, we produced a list of steps they should take in the first 100 days to connect transportation, housing, and infrastructure policy and provide Americans with freedom of transportation choice, access to affordable housing, and healthy, resilient communities. Our core message for them: climate change and equity must be addressed together—the best strategies to improve the built environment to address one challenge also address the other.
---
Learn about our other two organizational priorities
---
Learn more about Smart Growth America and smart growth
Learn more about our work and how we do it
---
What is smart growth?