As Americans, where we live directly impacts the environment we get to enjoy, the level of safety we experience, and the opportunities we have. A zip code should never be the greatest determinant on anyone's health.
Our interdisciplinary approach allows us to prioritize health (with a focus on the glaring disparities) in every aspect of our built environment, from the buildings that we live and work in, to the open and green spaces we have access to, and the transportation options that we provide to all people. We weave together complementary disciplines and partner with diverse local leaders to address inequities and create healthy places where all people can prosper.
Our work to build healthy communities spans almost the entire range of our issues: transportation, economic development, fiscal health, land use, arts and culture, public health, climate resilience, community design, and Complete Streets.
Transportation is one issue that has an outsize positive or negative impact on our health, through both how we're able to get around (benefits of more exercise, costs of spending more time in a car, etc) and the environmental impacts of the system itself on our communities (pedestrian deaths, less/more pollution from highways). Communities with limited access to transportation options tend to have a higher risk of being struck and killed by drivers while biking, walking, or rolling, and limited access to healthcare, jobs, and other essential goods and services, and resulting poorer health outcomes. These same neighborhoods are often where we choose to locate new highways that generate levels of particulate pollution so bad that asthma rates far exceed other areas.
Health is determined by a complex web of interrelated issues, and everyone has a hand in shaping these decisions. For example, every "transportation" problem described above goes far beyond transportation and into land use, education, access to healthcare, economic development, housing, and scores of other issues. Transportation planners need to talk to the county health directors who must get to know the land-use planners who need the support of the local elected officials. And that's why our work on building thriving, healthy communities spans across every single aspect of our work, touching every program and issue.
Some of our notable work on building healthy communities ››
Since 2004, our National Complete Streets Coalition has been working to provide people walking, driving, bicycling, moving actively with assistive devices, or taking public transportation with safe, comfortable, and convenient access to all daily needs. We promote the development and implementation of Complete Streets policies and professional practices through federal, state, and local advocacy, hands-on workshops, analytical tools to model the benefits, training for local leaders, and research that has put Complete Streets on the map.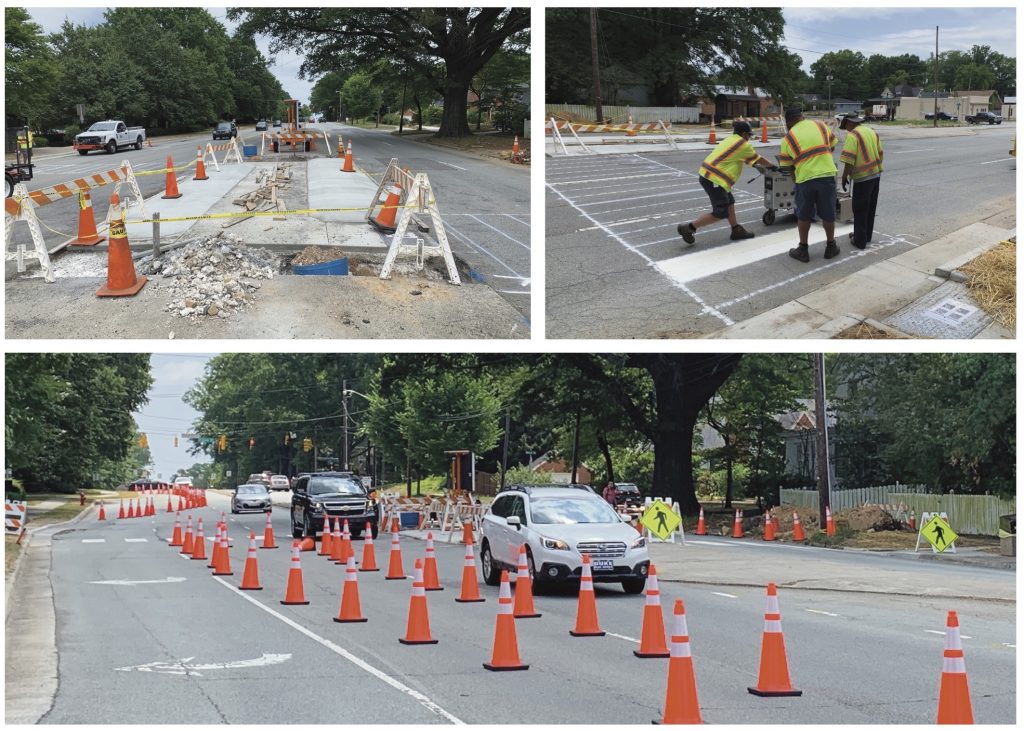 In partnership with the Centers for Disease Control and Prevention through the Active People, Healthy Nation℠ Champions Institute, we have been training and preparing hand-picked groups of local elected officials to effectively advocate for and support safer and more complete streets in their communities.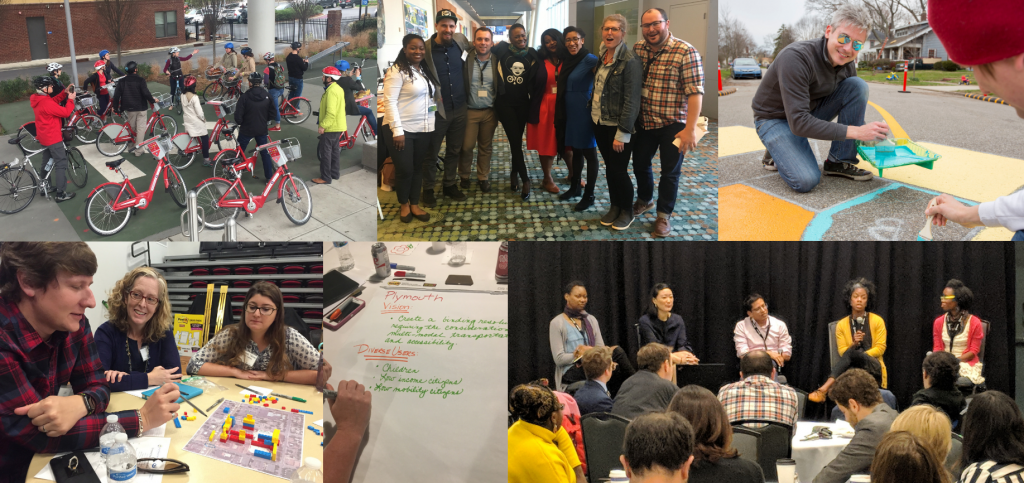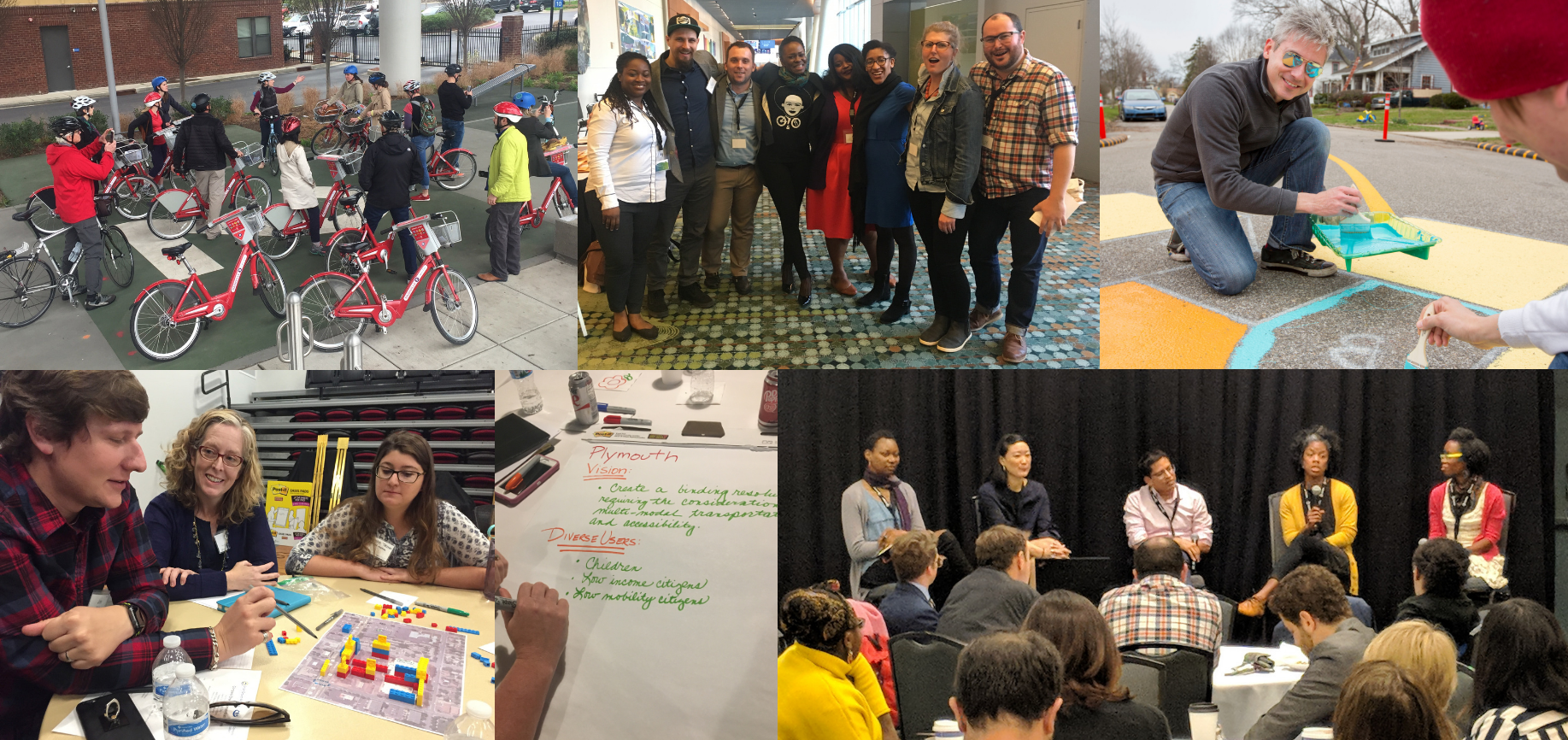 Our influential research about transportation and health equity provided actionable recommendations that local decision makers can use to upend the status quo and build a transportation system that helps make more people healthier.
For more than five years, we've been equipping local leaders, planners, transportation staffers and others to deeply engage the arts, culture, and creativity as they design and plan transportation projects in ways that both better reflect and celebrate local culture, heritage, and values—especially from underrepresented communities—with a focus on building thriving, healthy communities.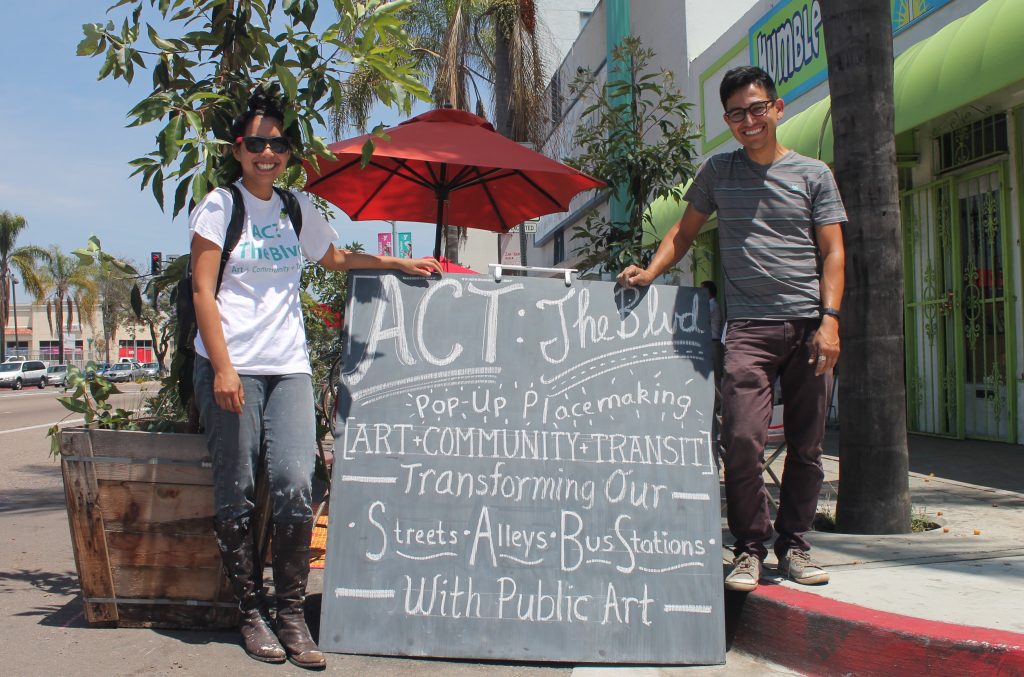 Rural communities face unique issues when it comes to health, like the consolidation of hospitals and healthcare services resulting in difficult or non-existent access to care, high poverty rates and scarce jobs, or struggling local economies that make it difficult to provide robust services to residents. For almost 20 years now in rural towns, Smart Growth America has been offering technical assistance, workshops with local partners, and helping local leaders learn the basics of smart growth, re-evaluate their economic development plans, do the math on sprawl versus infill growth, implement their new Complete Streets policies, and re-focus on their downtown cores. All with a focus on building healthy, thriving, resilient places.
---
Learn about our other two organizational priorities
---
Learn more about Smart Growth America and smart growth
Learn more about our work and how we do it
---
What is smart growth?