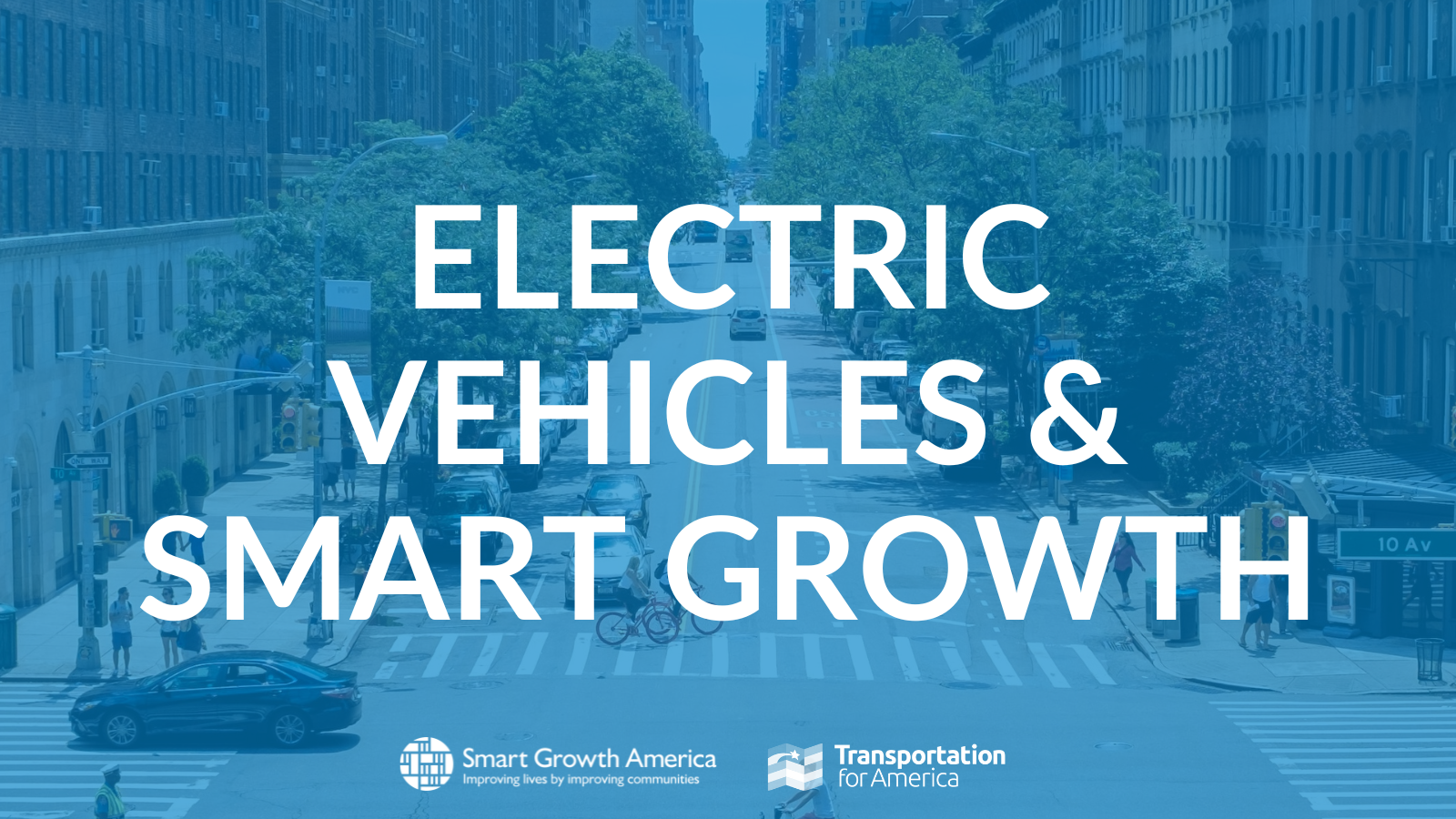 We can advance electric vehicles and smart growth at the same time
Transportation is the largest energy-related source of greenhouse gas emissions in the United States, and emissions reduction models consistently show that electrification is essential to getting us to zero transportation emissions. These models also show that EVs don't get us there fast enough.
To draw emissions down quickly enough to meet targets, we need to remake our transportation and land use system to be less car-dominated at the same time that we electrify. So, how do we push transportation electrification forward in a way that supports essential smart growth goals?
In this resource, we share strategies in the zero-emission fleet transition which work in concert with smart growth. Together, these efforts will not only reduce emissions fast enough to achieve our climate goals—they'll also lead to healthier, thriving communities.
---
Here we lay the groundwork for our seven-part series, explaining why EVs are essential, though insufficient, to advancing our climate goals. We provide three essential lessons for anyone interested in advancing EVs and smart growth at the same time. Read them here >>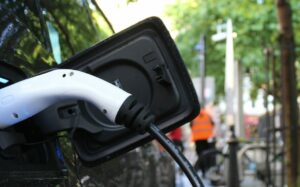 ---
EV carshare is an effective strategy to speed the transition to zero emissions transportation, provide more affordable transportation options, and sync up with other smart growth solutions. This strategy is worthy of public investment. Learn more about EV carshare >>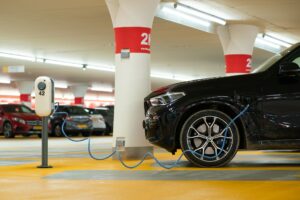 ---
Charging an EV is fundamentally different from fueling a gas-powered car. It's time to co-locate charging infrastructure with existing communities in an approach we call charger-oriented development. Learn more about this approach >>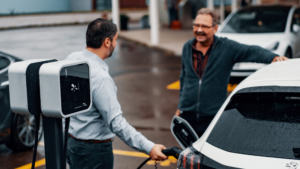 ---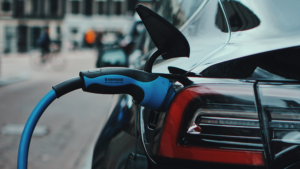 ---
With the electric vehicle transition, access to transportation options like transit, walking and biking needs to come first. But—for smart growth and equity—equitable access to charging for apartment dwelling car-owners is an essential part of the picture. Learn more about access to charging for apartment dwellers >>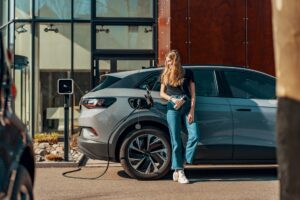 ---
Besides parking, there are many demands for limited curb space: loading zones, parklets, streateries, bike lanes, bus lanes, bike parking, bikeshare stations, and more. Communities are navigating brand new territory as they figure out how they can balance on-street charging with all other uses. Learn more about charging at the curb >>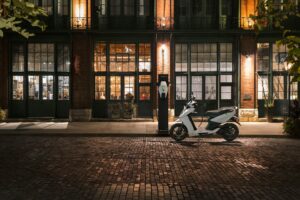 ---
Electric bikes have enormous potential to deliver affordable clean, healthy, and space-efficient transportation to the masses, but the feds and too many other leaders are passing up this opportunity in favor of electrifying the status quo. Learn more about how we can catch the e-bike wave >>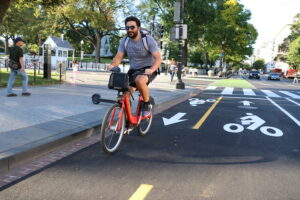 ---
Want more information about the electric vehicle transition?