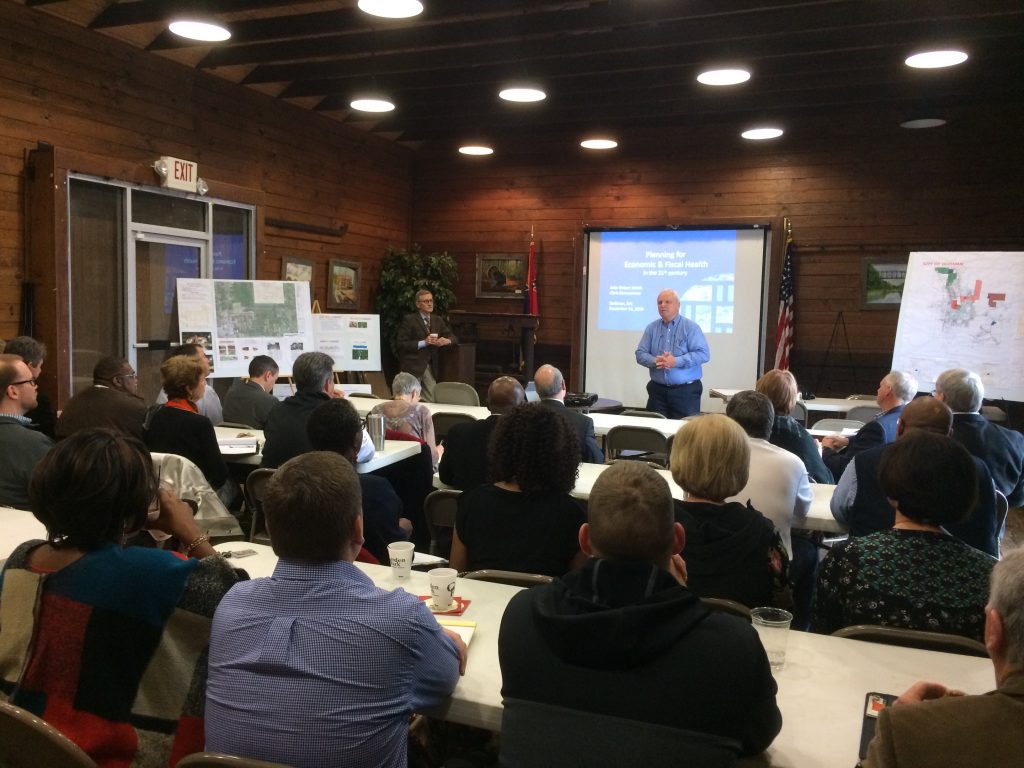 Quitman Mayor Eddie Fulton addresses participants at Smart Growth America's technical assistance workshop.
Quitman, MS (population 2,209) is a cozy town in eastern Mississippi that prides itself on its locally owned Main Street businesses, banking and health care industries, commitment to green practices, and fiber optic internet access.
Quitman wants to build on these assets, and leaders are looking for ways to grow the town's economy and revitalize the town center. To help do that, Quitman leaders applied for an won a Foundations of Smart Growth technical assistance workshop as part of our program in partnership with the U.S. Environmental Protection Agency. After talking with the town about their ideas and plans, we also awarded Quitman a Fiscal Impact Analysis at no cost, as part of our Rural Development program in partnership with the U.S. Department of Agriculture. Our Fiscal Impact Analysis is a data-intensive model designed to show how different development scenarios could impact future public finances.