Our upcoming conference, Intersections: Creating Culturally Complete Streets, is happening right in the midst of a once-in-a-generation conversation about transit and the future of Nashville, TN. On May 1, residents there will decide whether to support a $5.2 billion plan to dramatically expand Nashville's transit system. Just a month before the vote, during the Intersections conference, we'll be hearing from two key people about Nashville's proposed plan.
On the evening of Monday, April 2, after the conclusion of the pre-conference walking tours, there will be a discussion and reception with the Nashville Civic Design Center featuring Nashville Mayor David Briley and transportation expert Janette Sadik-Khan. The conversation will look at successful implementation of transit systems throughout the country and how Nashville's referendum, if approved, will impact the growing city. Registration for the reception is now open and is available to the public, whether you're coming to Intersections or not. Light hors d'oeuvres and a cash bar will be available.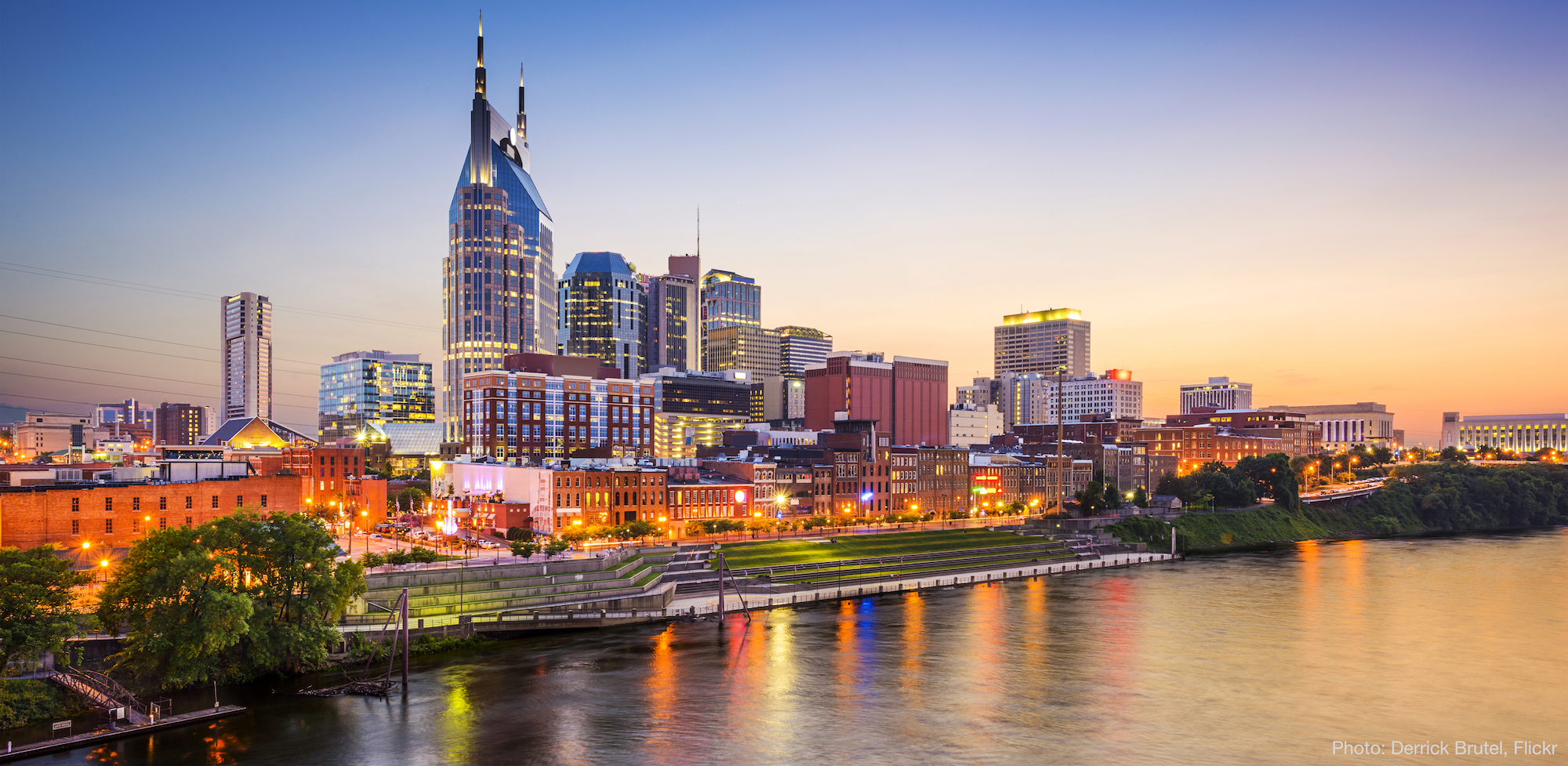 Nashville, TN skyline on the Cumberland River.
Will a lack of transit stifle Nashville's future?
Let's Move Nashville, as the transit proposal is known, recognizes that fast growing Nashville can't solve its transportation problems without a multi-modal approach. Highlights of the plan include:
Service improvements for the city's busiest bus routes and four new rapid bus routes with fully electric buses and enhanced bus shelters.
Nashville's first-ever light rail system, with 26 miles of tracks including a line connecting downtown to the airport.
A two-mile transit tunnel under the city's core for both buses and light rail, the second such tunnel in the nation.
Funding for more sidewalks, traffic signal improvements, and fixes for dangerous intersections.
The plan would be funded through a combination of business, sales, and tourism taxes as well as federal grants.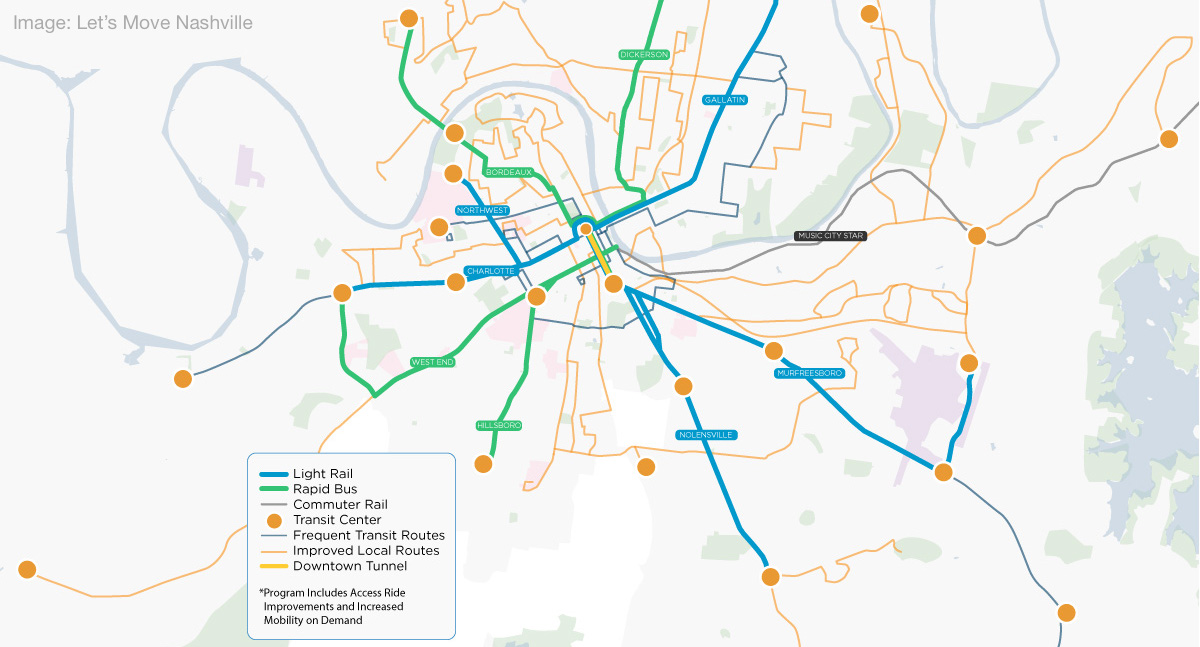 What's important in the plan isn't necessarily the number of new transit lines it will fund or upgrade, but how that new transit will impact the city. As Transit for Nashville, a local coalition supporting the referendum, notes, "In a city designed for cars, equal access to transportation options is a critical economic opportunity issue." Frequent, reliable transit service would bring new options to people commuting to job centers, including for those with unconventional work schedules, and provide sustainable transportation options in a growing city.
This is an exciting time for Nashville, and Intersections will be in the thick of it all. If you haven't yet registered for the conference, April 3-4, it's not too late. You can also register for walking (or bike) tours and the reception on Monday, April 2.