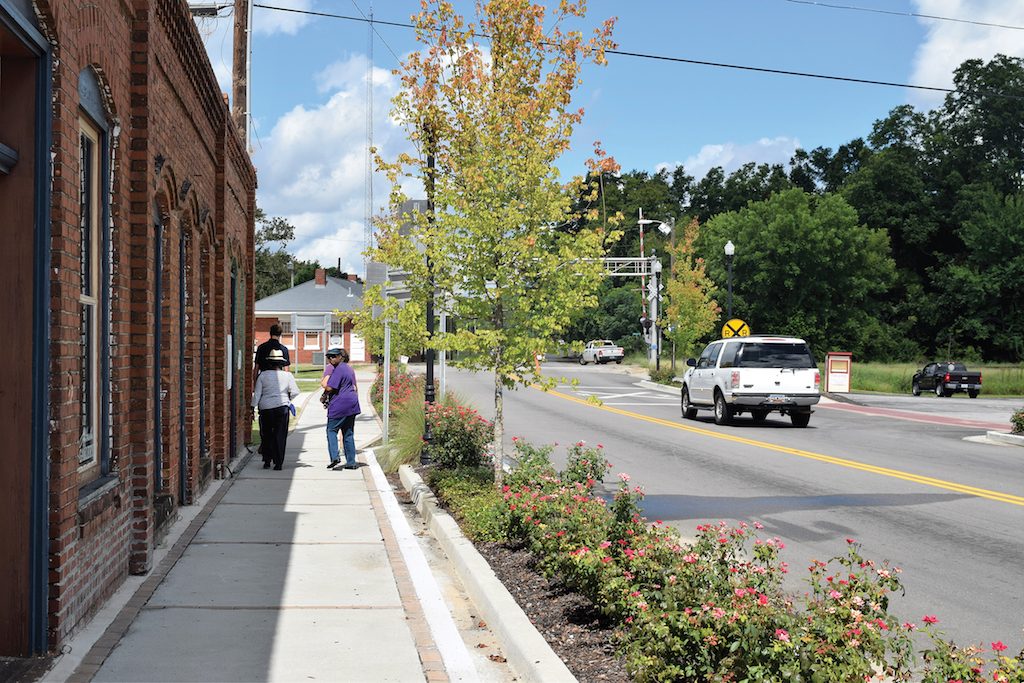 (Image courtesy of Alta Planning + Design)
Successful implementation of Complete Streets requires much more than a one-size-fits-all approach. Rural and small towns often face distinct challenges from urban areas when it comes to improving the conditions for people walking and bicycling. The National Complete Streets Coalition recently spoke with Alta Planning + Design to learn about some of the obstacles smaller communities may face, along with potential solutions to implementing Complete Streets.
Alta Planning + Design is a partner of the National Complete Streets Coalition and promotes active transportation by making streets more comfortable and attractive for all ages and abilities.
Suburban and rural communities often want to preserve their small town character, and are apprehensive that the addition of sidewalks could diminish that appeal. At the same time, communities want to improve active transportation and safety for all users. Design compromises such as a pedestrian lane or advisory shoulder can serve as a visual separation for pedestrians and bicyclists without completely changing the street.
Lack of access to funding and staff capacity also presents challenges to smaller communities. Building relationships with bicycle and pedestrian advocacy groups, along with regional planning authorities, can open up opportunities for grant funding and technical assistance. In addition, peer-to-peer learning opportunities with successful "case study" communities can provide local governments with concrete ways to apply best practices and practical solutions.
Small Town and Rural Multimodal Networks, developed with assistance from Alta Planning + Design, helps suburban and rural towns apply Complete Streets principles within the specific contexts of their communities. Released in December 2016 by the Federal Highway Administration and Blue Cross Blue Shield of Minnesota, the guide examines existing street and facility designs for urban areas, and translates them to better fit smaller communities' needs. The guide also features case studies of small towns that found creative ways to work within state DOT regulations to successfully implement Complete Street.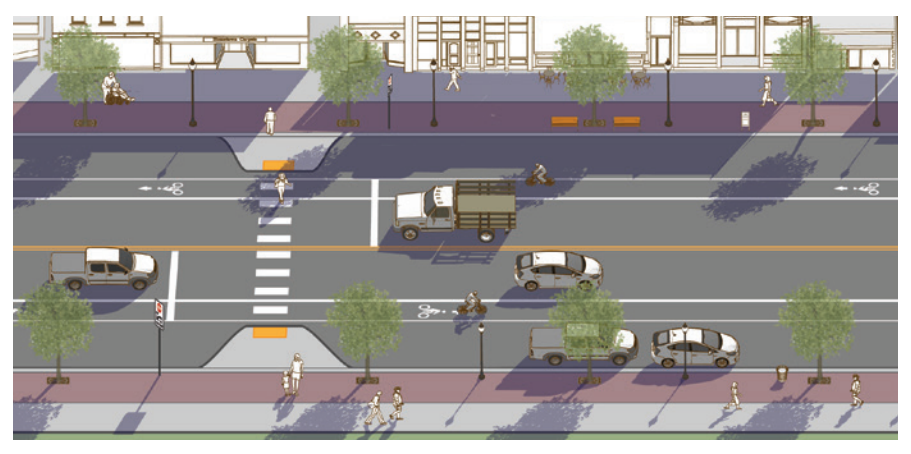 "You don't have to travel to a big city to see something truly exciting and innovative — you can create the best treatment right in your own town."
Access Small Town and Rural Multimodal Networks, along with additional Alta Planning + Design guidelines and implementation resources by visiting their website.